The Extraordinary Power of Front-Line Ideas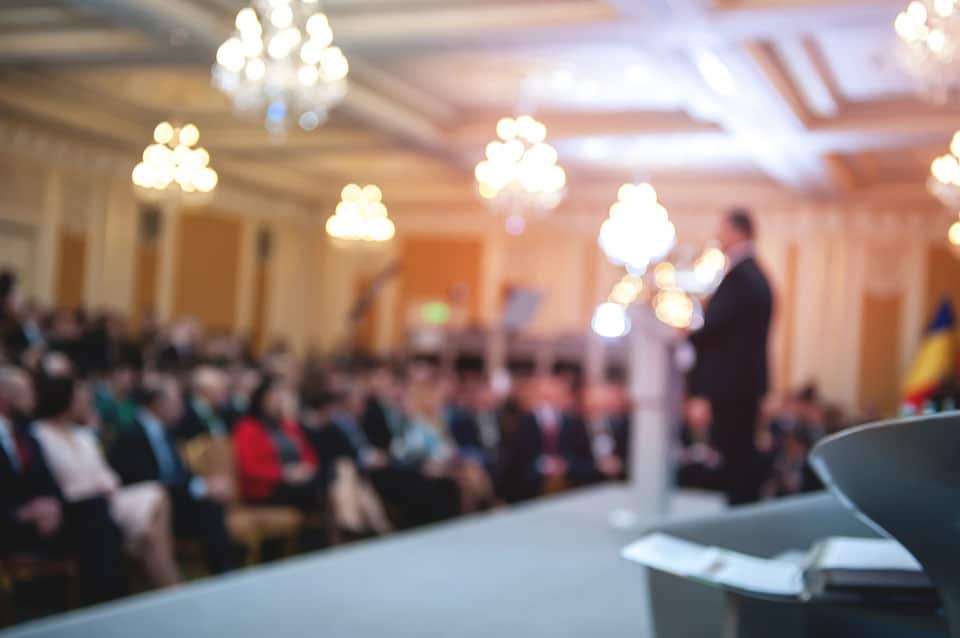 When you think of the public sector, "efficient" isn't the first word that comes to mind. But could it be? Take Denver's Department of Excise and Licenses, which slashed wait times from one hour and 40 minutes to just seven minutes, and then eliminated them completely. Or the Washington State Patrol garage that tripled its mechanics' productivity and became a national benchmark. 
How did they do it? Instead of looking to management to drive improvement, most of their improvements came directly from their front-line workers and supervisors. 
Here are six reasons why ideas from front-line teams are extraordinarily powerful: 
REASON 1: Front-line employees see many problems and opportunities that their managers do not, and they have considerable situation-specific knowledge about the work their organization does. As a result, they can come up with plenty of ideas to improve productivity and service levels, save time and money, or enhance their organizations in other ways. 
While managers deal primarily with aggregate information, this information is useless for making specific improvements, as most problems and operating inefficiencies are deeply buried in an organization's day-to-day processes. 
Although managers may not notice these issues, front-line employees deal with them all the time. For example, how would managers at the Washington State Patrol garage know that its mechanics had to dig through a rat's nest of vehicle keys to find their next car to work on? But the mechanics were certainly aware of the problem; it was a considerable hassle for them. 
Front-line employees are also the ones with the detailed knowledge needed to understand the causes of the problems they see, and it's they who can solve these problems in practical and cost-effective ways. 
REASON 2: Most front-line improvements in how work is done are deceptively small—their impact is much larger than it seems at first glance. But small changes to processes that are repeated frequently accumulate into a significant advantage. 
Most front-line work involves repeatedly executing service-delivery processes. So the benefits of even a modest improvement to one of these processes can be surprisingly significant. 
Take, for example, the Denver Licensing staff's idea to give each customer service station its own printer, which saved staff technicians from having to leave their customers to wait in line for the centralized printer. Conservatively, if the idea saved a mere two minutes per occurrence, 20 times per day, at each of 19 stations, the total daily time-savings was 760 minutes—more than 12 hours per day. This would be equivalent to adding one and a half new technicians! (And removing the constant annoyance for both staff technicians and customers.) 
REASON 3: Because of the sheer quantity of front-line ideas, they accumulate to have an enormous impact. 
There are a lot of front-line employees, and they have a lot of ideas. Although most of the organizations we've studied didn't keep track of the number of employee ideas they received, the few that did averaged about one implemented idea per person per month. Other groups, like the Washington State Patrol (WSP) and the UK Royal Mint, did much better. 
At the WSP garage, the cumulative impact of these ideas was dramatic. Over two and a half years—without adding any new installers and facing more complicated patrol car conversions—the WSP garage tripled its vehicle conversion rate. 
REASON 4: An improvement in one place is often replicable in many other places, creating a significant multiplier effect. 
At the Colorado Department of Transportation (CDOT), every time an individual CDOT patrol (think of a highway maintenance crew with four to six employees) implements an improvement that other patrols might use, it forwards an explanation of the improvement, usually with photographs, to the Office of Process Improvement (OPI), located at CDOT headquarters in Denver. The OPI posts these replicable ideas on its website, allowing useful ideas from one patrol to be copied by the other 220 patrols around the state. 
One idea, for example, reduced the work required to mount and remove a wing plow—the plow extension on the side of plow trucks—from two hours for two employees to six minutes for one employee, with greatly improved safety. 
The improvement involved the fabrication of a specially designed cart, costing less than $200, that held the plow in just the right position for mounting and dismounting. When this idea was uploaded to the website, within months, almost every patrol in the state had built its own cart. In this way, the replication system turned a single idea with local impact into an idea with efficiency and safety implications across the state. 
REASON 5: Big problems can rarely be solved by management action alone; they also require many small, front-line ideas. 
Big problems often have many contributing factors and comprise nests of interconnected subproblems. As such, a collaboration between management and the front lines is needed to address them effectively. Some parts of the problem only management can solve, other parts need a front-line perspective, and still others are best addressed jointly. 
The transformation at the WSP garage began because of a big problem: the aging fleet of patrol vehicles. Top management had created the problem, and top management had to contribute toward fixing it by purchasing a large number of new vehicles. But that was only the beginning of the story. The rest of the solution depended on the ideas of the front-line mechanics and installers, who not only solved the original problem but also dramatically reduced costs and increased the capability of the garage. 
REASON 6: Front-line–driven improvement creates a learning organization whose capabilities are constantly growing. 
Most front-line improvements are not one-offs. They are copied, modified, built upon, and often spark entirely new ideas. With each step forward, an organization can be said to "learn," as its improved processes, services, and products allow it to function better, blazing a path toward more efficiency in government. 
---
Written by Dr. Alan G. Robinson and Dr. Dean M. Schroeder.
Have you read?
These are the countries with the Highest Average Salaries, 2022.
International Financial Centers Ranking, 2022.
Are all Household Staffing Agency Reviews Authentic?
How to Ensure that Languages are not a Problem in the Growth of a Business Internationally?
Real Estate Agent Salary in 2022.
Dr. Tiffany Brandreth Setting New Trends to Course Correct the Entire DE&I Industry.
---
Add CEOWORLD magazine to your Google News feed.
---
Follow CEOWORLD magazine headlines on:
Google News
,
LinkedIn
,
Twitter
, and
Facebook
.
---
Thank you for supporting our journalism. Subscribe here.
---
For media queries, please contact:
info@ceoworld.biz
---
Tags :
Chief Research Officer Insider
Chief Revenue Officer Insider
Chief risk officer Insider
Chief sales officer Insider
Chief science officer Insider
Chief security officer Insider
Chief software officer Insider
Chief solutions officer Insider
Chief strategy officer Insider
Chief sustainability officer Insider
Chief technical officer Insider
Chief Technology Officer (CTO) Insider