Curious About Astonauts' lifestyle? The Nasa Diet And Scientific Research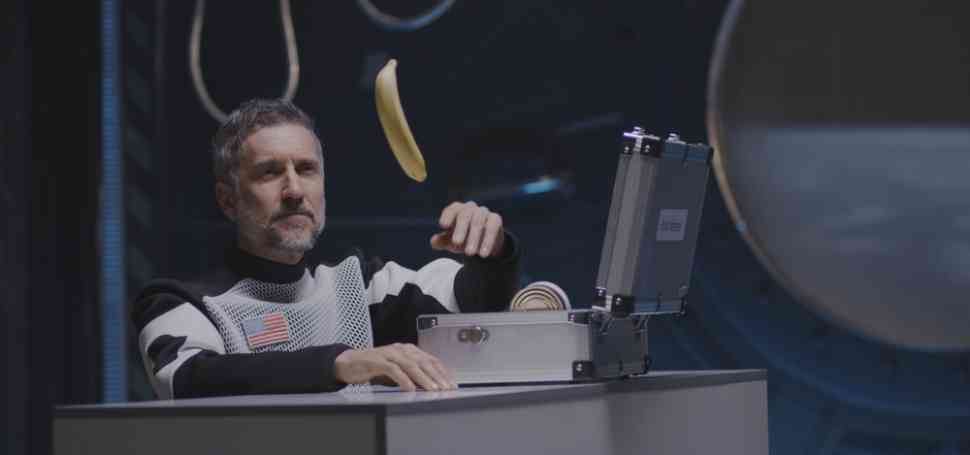 On April 12, 1961, Soviet cosmonaut Yuri Gagarin became the first human to be in space, and a large number of expeditions followed. In 1969 Neil Armstrong and Edwin Aldrin set foot on the Moon. However, traveling and staying in space is a physically and psychologically difficult process. Astronauts experience several negative feelings. Some of them have a drop in maximum oxygen intake, accelerated aging mainly due to increased exposure to radioactivity, and loss of blood plasma. Although most people believe that the percentage of gravity in space is minimal, in fact, small amounts of gravity are found in space. The diet of astronauts since the 1980s has been an attraction, mainly for the female sex. According to the studies, the diet that the astronauts followed on their journey into space could reduce weight in a very short time.
The NASA diet
This diet has been classified as the "NASA diet" and was quite strict, resulting in the World Health Organization ranking it in chemical diets.
Features of the NASA diet
The main feature of this diet is the high absorption of protein through eggs or meat. Also, the elimination of dairy products from the daily diet, such as milk and yogurt, is equally a familiar feature of this diet. The NASA diet is suitable for everyone and has no restrictions. Someone who chooses to follow it can consume as many vegetables or meat as they wish. Breakfast alone should be the same every day, except for the two days of detox.
Chemical diets can activate the metabolism instantly. This can be achieved through the replacement of fatty foods with non-fatty ones such as fruits and vegetables. The "chemistry game" in which the body enters accelerates fat-burning. Rapid weight loss of more than 4 kg per month is the main reason that many people choose this diet. The NASA diet began with a two-week program, in which there were two days of detox (one for each week).
When did the study of the diet of astronauts begin?
The study of the diet of astronauts began much earlier than the 1980s that became known as the NASA diet. In fact, studies started in 1961, when the first human trip to space was made. The problem was the fact that gravity was too low. The relative absence of gravity would make people want to vomit. However, the scientists' views were not so right because the first person to travel in space in 1961; namely Yuri Gagarin managed to feed properly and adequately.
Food preparation process
The food can be mortgaged in special decompression containers in order to be able to be eaten without a problem due to weightlessness. The consumption of fruits and buns can be done in their natural form, as they do not need special processing. Other foods such as spaghetti will need water to be consumed. Also, there is an oven on the space vehicle. Finally, storage of salt and pepper should be done in liquid form. This is only to avoid clogging of the ventilation system, as well as any injury to the eyes of astronauts.
Widespread foods
The most common foods for a trip to space are chicken, seafood, pastries, nuts, and fruits. Still, peanut butter, beef, and seasonings such as ketchup, mayonnaise, and mustard are still an option. Drinks such as coffee, orange juice, and lemonade can be consumed.
Other health recommendations
Astronauts make sure to sleep at least 8 hours each day in special chambers. Their diet consists of 55% carbohydrates, 30% fat, and 15% protein. In addition, they must consume omega-3 fat supplements and beta-alanine to protect the immune system daily. Also, the environment where they stay is almost free of viruses and bacteria. The crew monitors their hygiene daily and keeps a diary of diseases and blood samples for research purposes.
To sum up, it is worth noting that a thorough study of nutritionists is carried out before embarking on a trip to space because the diet of astronauts is important. The nutritional needs of astronauts differ. In the case of a small woman, they need 1900 kcal per day, while a large man needs 3200 kcal per day. The astronauts' meals on a daily basis are breakfast, lunch, and dinner.
---
Add CEOWORLD magazine to your Google News feed.
---
Follow CEOWORLD magazine headlines on:
Google News
,
LinkedIn
,
Twitter
, and
Facebook
.
---
Thank you for supporting our journalism. Subscribe here.
---
For media queries, please contact:
info@ceoworld.biz
---
Tags :
Alternative Managers Insider
Chief Fiduciary Officer Insider
Senior Executives Officers Insider
Senior Partner Insider
Wealth Advisor Insider
Wealth Consultant Insider