The World's Wealthiest Women Billionaires (August 1, 2022)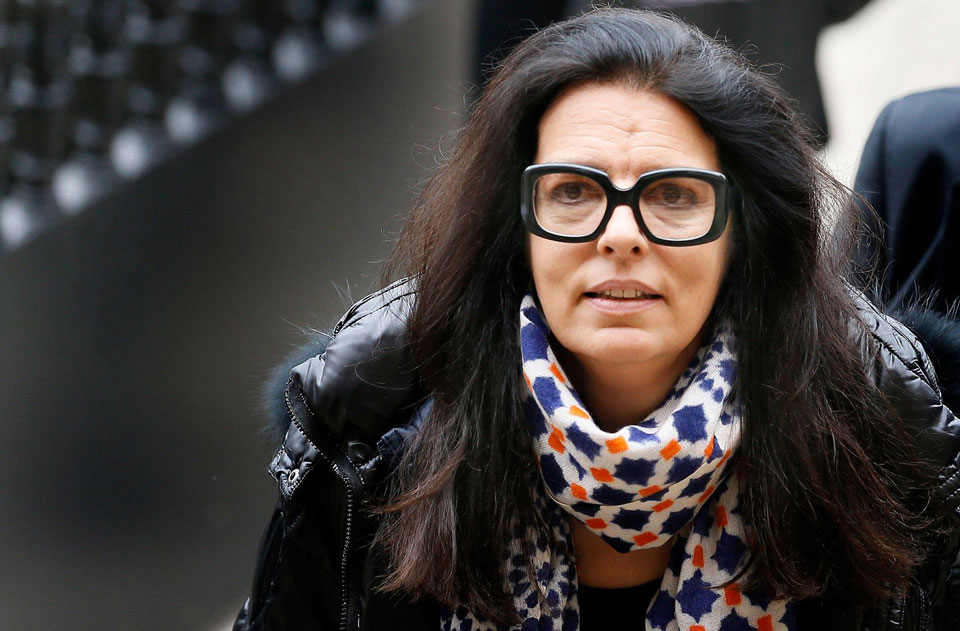 As of August 1, 2022, with a net worth of roughly $74.9 billion, L'Oréal heiress Francoise Bettencourt Meyers is the richest woman in the world, followed by Alice Walton (No. 2, $61.6 billion), Julia Koch (No. 3, $56.6 billion); and Mackenzie Scott (No. 4, $39.9 billion).

Jacqueline Mars is the fifth-richest woman globally, with a whopping $32.9 billion. Gina Rinehart ranked 6th with a personal wealth of $28.8 billion, followed by Miriam Adelson with $28.0 billion. Susanne Klatten is placed 8th with a net worth of $23.7 billion. Abigail Johnson ($20.3 billion) occupied the 9th position on the top 10 wealthiest women in the world list, followed by Iris Fontbona (No. 10, $18.1 billion). Here is the latest list of the world's top 25 richest women
Francoise Bettencourt Meyers & family: $74.9 billion

Alice Walton: $61.6 billion

Julia Koch &Family: $56.6 billion

Mackenzie Scott: $39.9 billion

Jacqueline Mars: $32.9 billion

Gina Rinehart: $28.8 billion

Miriam Adelson: $28.0 billion

Susanne Klatten: $23.7 billion

Abigail Johnson: $20.3 billion

Iris Fontbona & family: $18.1 billion

Laurene Powell Jobs & family: $16.4 billion

Fan Hongwei & family: $16.0 billion 

Renata Kellnerova & family: $15.7 billion  

Charlen de Carvalho-Heineken: $15.7 billion  

Savitri Jindal & family: $15.1 billion

Kwong siu-hing: $12.7 billion

Diane Hendricks: $12.6 billion

Wu Yajun: $11.3 billion

Yang Huiyan & family: $10.6 billion

Kirsten Rausing: $9.3 billion

Wang Laichun: $9.0 billion

Blair Parry-Okeden: $8.4 billion

Ann Walton Kroenke: $8.3 billion

Victoria Mars: $8.2 billion

Marijke Mars: $8.2 billion
Detailed findings & methodology: CEOWORLD magazine put together a panel of experts to go over data points culled from virtually every reputable wealth tracking media outlet, including Bloomberg, The Richest, Money Inc, Cheat Sheet, GOBankingRates, Celebrity Net Worth, Wealthy Gorilla, Forbes, and more. Based on a consensus from these sources, the final decision for ranking was judged editorially. All data is for the most recent period available. Some were not included in the official statistics for various reasons, primarily due to the lack of necessary data. Just remember, these values and fluctuations are estimations based on a host of variables and publicly available documents. The margin of sampling error for the full data sample is plus or minus 1.2 percentage points. In addition to sampling error, one should bear in mind that, as in all survey research, there are possible sources of error—such as coverage, nonresponse, and measurement error——that could affect the results. All figures are in US dollars.
Have you read?
Best Business Schools In The World For 2022.
Best Fashion Schools In The World For 2022.
Best Hospitality And Hotel Management Schools In The World For 2022.
Best Medical Schools In The World For 2022.
The World's Best Universities For Doctor of Business Administration (DBA), 2022.
---
Add CEOWORLD magazine to your Google News feed.
---
Follow CEOWORLD magazine headlines on:
Google News
,
LinkedIn
,
Twitter
, and
Facebook
.
---
Thank you for supporting our journalism. Subscribe here.
---
For media queries, please contact:
info@ceoworld.biz
---
Tags :
Billionaire Insider
Centimillionaires Insider
Hectomillionaire Insider
Millionaire Insider
Ultra High Net Worth individuals Insider
Wealth Manager Insider