Most Expensive Women's Handbags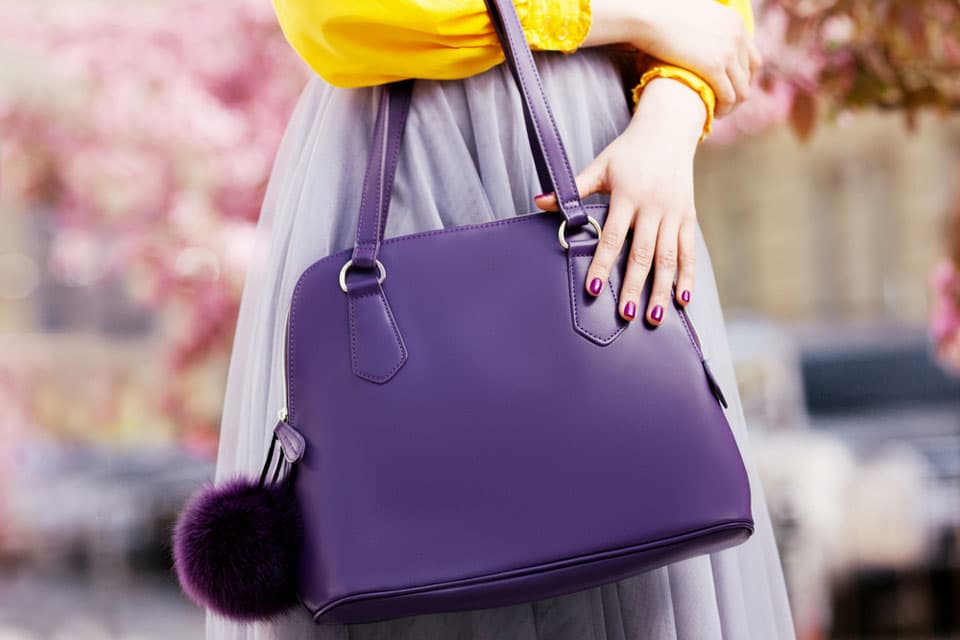 Gone are the days when handbags were considered merely accessories women used to carry their essentials in. Today, women worldwide are consumed by the desire to own the most luxurious handbags to create their own style statement. 
The reason brands like Gucci, Chanel, and Hermes even make handbags is for women to make sensational, head-turning appearances across a ballroom of magnificence. These handbags serve high-quality craftsmanship and the best materials and come in designs that later become iconic style moments across the globe. 
Below are some of the most high-end luxury handbags ever made by brands.
Mouawad 1001 Nights Diamond Bag
This incredibly beautiful bag is nothing short of a fairytale come to life. It contains 4,517 diamonds. To be precise, 105 yellow, 56 pink, and 4,365 colorless diamonds with a total weight of 381.92 carats. This bag was designed by a bunch of 10 extremely crafty artsmen after 8,800 hours of work. According to the Guinness Book of World Records, the Mouawad 1001 Nights Diamond Bag, designed by world-famous jeweler, Robert Mouawad, is the most expensive and valuable handbag in the world. It is priced at $3.8 million.
Hermès Kelly Rose Gold
Hermès brings to you an outrageously stylish bag designed by the fashion brand's in collaboration with designer and jeweler, Pierre Hardy. The handbag features intricate details imitative of crocodile leather, while being made with solid rose gold. The Hermès Kelly Rose Gold contains around 1,160 diamonds. A rare sight to see, indeed, the piece only comes in three varieties, and there are but 12 of these handbags ever made. The price tag of this designer bag reads $2 million.
Hermès Birkin Ginza Tanaka Bag
Another stunning trademark appearance by Hermès in a variety of rare pieces they create is the Hermès Birkin Ginza Tanaka Bag. The handbag is outrageously unconventional, designed and crafted from scratch by Japanese designer, Ginza Tanaka. It is made from platinum and is encrusted with 2,000 shimmering diamonds. And it is worth a whopping $1.9 million.
Lana Marks Cleopatra Clutch
The Cleopatra Clutch was manufactured with the intention of serving the Academy Award attendees with an artistic piece of accessory. A skilled group of artisans in Northern Italy designed the bag and beautified it with rare gems, such as natural pink diamonds, blue diamonds, and other precious stones. This luxurious designer handbag costs$ 400,000.
Niloticus Crocodile Himalaya Birkin
This is a one of a kind Hermès Himalaya Birkin Bag. Very limited pieces of this design were ever created. The reason is its exclusive blend of design with superlative fabric materials. The Niloticus Crocodile Himalaya Birkin bag looks nothing short of a brilliance resembling snow-capped Himalayas. This designer handbag costs £379,000.
Fuchsia Diamond Studded Hermès Birkin
Hermès never seems to fall short into the eyes of A-listers, because the brand constantly tries to defy its own styling patterns. The fuchsia bag is a shimmering piece crafted with18-karat white gold and diamonds. The Fuchsia Diamond Studded Hermès Birkin bag is priced at HK$1.72 million.
Hermès Exceptional Collection Shiny Rogue
As the name suggests, the Hermès Exceptional Collection Shiny Rouge H Porosus Crocodile 30cm Birkin bag is the pride of the luxury designer brand. Adorned with the head turning red color, the piece draws all eyes towards itself and is priced at $203,150.
Urban Satchel Louis Vuitton Bag
Louis Vuitton isn't far behind in manufacturing one of the world's priciest handbags. And the Urban Satchel Louis Vuitton Bag is something that has been making news headlines for years now. The bag has an eccentric feel to it with wrappers and trash attached to it, while keeping still the urban element alive. The price tag of this LV beauty reads £125,000.
Leiber Precious Rose
The Leiber Precious Rose stands by its reputation by being one of the most luxurious handbags with its remarkable design. The piece is adorned with 1,106 diamonds, 1,169 sapphires, and 800 tourmalines, thus becoming one of the most expensive fashion accessories. The Leiber Precious Rose is priced at $92,000.
Fendi Selleria Bag
Fendi has its own trendsetting quality of vibrant colors, blink-and-you-miss-it details as well as the outstanding use of fabrics. And the Fendi Selleria Bag represents the brand in the most mystical ways, making it a must-have in all luxury wardrobes. It is priced at $38,000.
---
Have you read?
Why Cyber Attacks On Identities Are On The Rise by Stu Sjouwerman.
Ramon de Oliveira Knighted as "Chevalier des Arts et Lettres" .
Tennis Champion Finds Her True Calling Helping Sick Children .
Name and Master These 5 Pillars of Your Life by Carolyn Buck Luce.
Creating a Brand Image: What Channels Must You Hit.
The missing link between your business and brand strategies by Charlene Gervais.
Tags :
Billionaires Insider
Capitalist Insider
Economics Insider
High Net Worth individuals Insider
Millionaires Insider
Money Insider