Linz: The City Of Fine Arts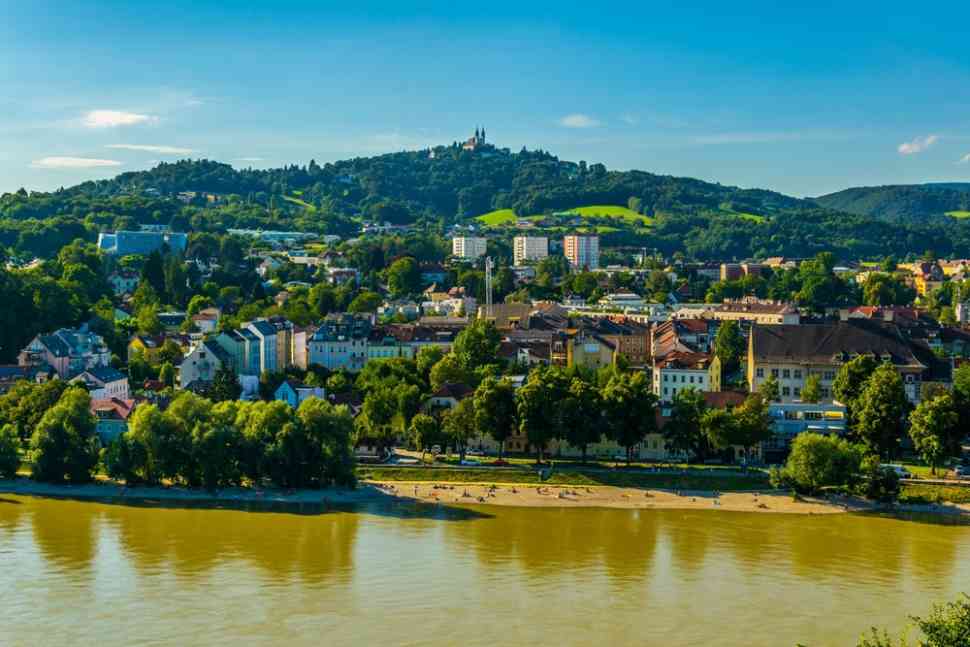 Linz is the third-largest city in Austria and the capital of the state of Upper Austria. It is located in the Northern center of Austria, about 18 miles south of the Czech border, on both sides of the Danube, the longest river in the European Union. Linz is a city with a long history that reaches back to the Roman Empire. In particular, Linz was part of the Roman Empire and was founded by the Romans under the name "Lentia." It was a provincial town and a Local Government of the Holy Roman Empire and formed an important trading point connecting many routes on both sides of the Danube River. From East to West and Bohemia and Poland from the North to the Balkans and Italy in the South, the city has worked as a connecting point for many regions. A visit here can be combined with a visit to the capital of Austria since it also has a lot to offer. In this article, we will travel together to Linz and discover the city of Fine Arts in Austria.
Finding your way to Linz
The landscape of Austria is amazing, and the views are sure to enchant you. Arriving there, you will find a taxi that will take you to the accommodation you choose. Your choices are many as you can choose between luxury hotels, budget hotels, boarding houses, and rooms to let. However, I strongly suggest you pick a luxurious hotel with baroque architecture since this will be a unique option for your trip there. Definitely, whatever you choose, make sure it is in the city center so that you do not need transportation every day. Waking up in the city center to enjoy a cup of coffee is the best way you can start your day.

Must do and see
Linz, being a city of Fine Arts, could not fail to have museums and theaters that will excite you. Exploring Linz, it is worth visiting the Lentos Art Museum. It is a museum of Modern Art that opened in 2003. There you will have the opportunity to see interesting exhibits and hear even more interesting information about the museum and its exhibits. In fact, every Sunday, the ticket is half price, so it's definitely worth going. Another option is the Linz State Theatre which each year stages interesting performances, while another equally interesting option is the Bruckner mansion, where you will have the opportunity to listen to opera and classical music. An equally good option is to visit the Old Linz Cathedral. There, you will see beautiful hagiographies and imposing icons that are definitely worth seeing during your trip to Linz.

Talking to artists
One reason that makes Linz a distinct choice for travel is the fact that it is associated with the arts. Museums, exhibitions, galleries, painting, and music are all there waiting for you to discover them! In Linz, you will see interesting exhibitions of artists from Austria, while at the same time you can chat with the artists about the exhibits. This is standard practice in Linz, as interest in the arts is common, and artists most of the time desire more personal contact with the viewer. Perhaps, this is what excites most visitors about the city of Fine Arts; the fact that they can finally have more personal contact with the art by talking with the artists. At the same time, in the numerous museums of Linz, you will have the opportunity to see various kinds of exhibits depending on your interests. The options are many, and you will surely find something that attracts you!

Gastronomy
Linz cuisine is a delicious cuisine but quite greasy as butter is the protagonist in most dishes. This way of cooking is a common practice in North Europe, and Linz could not be an exception. There, you can try the traditional goulash soup, apple strudel, pasta with sour apple sauce, but also other options. You can try pork or chicken schnitzel, meat marinated in butter and herbs, and fish. However, if you want to try their more traditional dish, you can try Grostl, which is pork served with baked potatoes and eggs. The flavors may sound a bit strange, but a test will convince you! If you want to live the experience of traveling to this magical city of museums, music, and arts, don't waste your time and book your ticket.
---
Add CEOWORLD magazine to your Google News feed.
---
Follow CEOWORLD magazine headlines on:
Google News
,
LinkedIn
,
Twitter
, and
Facebook
.
---
Thank you for supporting our journalism. Subscribe here.
---
For media queries, please contact:
info@ceoworld.biz
---
Tags :
Economy Insider
Super Rich Insider
Think Tank Insider
Ultra Wealthy Insider
Wealth Insider
Wealthiest Insider