Best Crystals For Manifestation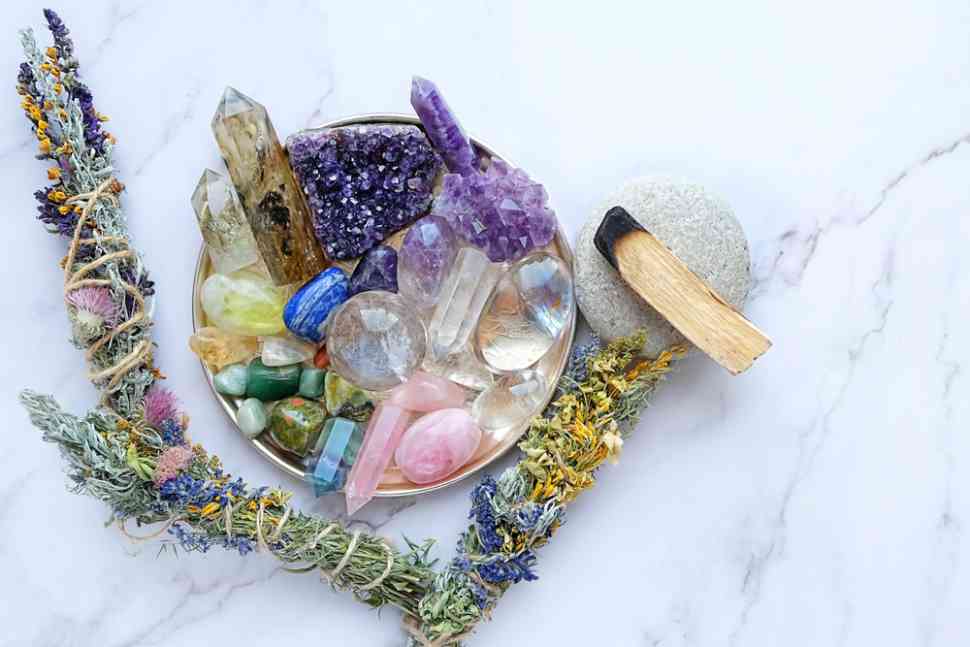 In the simplest sense, manifestation refers to turning an idea into reality. It is said that you can achieve any goal by using the laws of attraction. Some believe that some strategies can help you manifest your greatest desires into reality. Using crystals is a popular strategy. Crystals mean a great deal to those who strongly believe in the art of manifestation. But which ones are the best for the purpose of manifestation? The best crystals for manifesting are:
Malachite
This emerald-hued stone will provide you with the courage and strength you need to get rid of the doubts and fears you may have about money. The lines on the polished malachite stone are ever-changing, and yet it looks so beautiful. This is a constant reminder that change can be beautiful and that change can also be a good thing. Since malachite is about getting rid of doubts and fears, the best way to use malachite is by placing it on your heart. Then ask yourself what your heart wants and how you can use your passion to achieve your financial goals.

Clear quartz
Clear quartz is easily the most well-known and commonly found member of the world of crystals. As its name suggests, the clear quartz helps your get rid of all the clutter so that you understand what you really wish to achieve. To get the best out of crystal quartz, hold it in your left hand, close your eyes, and speak out one thing you can do to take you closer to your financial goals. The clear quartz will help you achieve clarity in purpose. You should make the most of this by creating an achievable task-oriented plan with the help of clear quartz.

Citrine
Citrine is the second-best crystal for manifestation. This quartz crystal is linked with the area of the body below your lungs and above and around your navel (also called solar plexus.) Experts believe this golden crystal can make it easier to realize your financial goals as it improves your confidence, luck, and willpower. You must be careful when holding it as it is sensitive to charges. It is a potent crystal to use during breathwork as it is associated with the solar plexus. You can charge it by keeping it in the moonlight or rubbing it between your hands. Experts suggest the following visualization exercise to get the most out of citrine:
In a quiet spot, you can sit or stand comfortably. Do not wear footwear as your feet are supposed to connect with the ground. Hold a citrine in your hand, or keep it on your navel. Imagine a specific goal from your wishlist and place it in a clear balloon hanging a few feet n front of you. Imagine flickering flames emerging from the citrine. They slowly change the color of the balloon from clear to a fiery orange. Blow this balloon so that it ensures your goal will be completed. You must thank the crystal once you're done. Gratitude is crucial when chasing a goal.

Pyrite
Also known as "fool's gold," pyrite is the best crystal for manifestation. People believe pyrite helps you have a clear mind, brings your inner energy under control, and gives you the wisdom to make it through the obstacles at work and in life. Pyrite also makes you feel a lot more confident by helping you realize that life is full of opportunities and abundance. You can use pyrite in multiple ways. Some experts suggest you hold it in front of you and ask yourself if and what you are holding back. Others believe that keeping pyrite on your desk helps you with creativity and finding your flow state.
Track Latest News Live on CEOWORLD magazine and get news updates from the United States and around the world. The views expressed are those of the author and are not necessarily those of the CEOWORLD magazine.
Follow CEOWORLD magazine headlines on:
Google News
,
LinkedIn
,
Twitter
, and
Facebook
.
Thank you for supporting our journalism. Subscribe here.
For media queries, please contact:
info@ceoworld.biz
Tags :
Chief Customer Officer Insider
Chief Data Officer Insider
Chief Delivery Officer Insider
Chief Design Officer Insider
Chief Development Officer Insider
Chief Digital Officer Insider