The Top 10 Most Expensive Wedding Planners In The World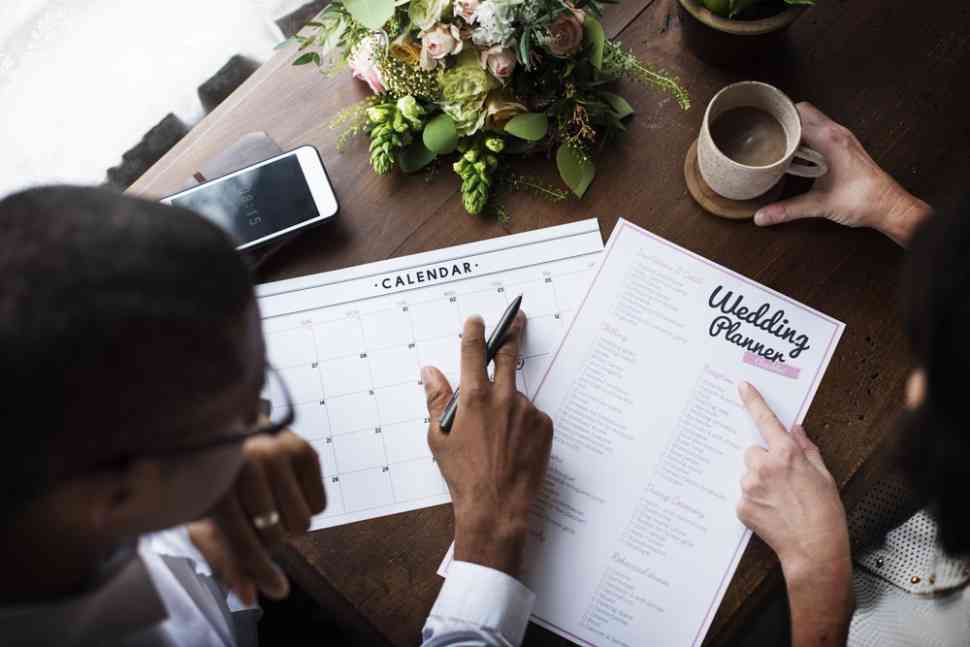 Wedding is perhaps the most beautiful period in the life of every young couple. The excitement of landing that perfect dress and getting married at your dream locale is something everyone wishes for.
Regardless of what people say, wedding planners also play a key role in giving your big day a surprise twist. So, for all those ready to take their sacred vows, the list below contains the name of the most expensive wedding planners in the world.
Collin Cowie
Collin Cowie is one of the biggest firms in New York who are known for designing and producing events worldwide. Having a total experience of 30 years, the company can handle grand-scale gatherings of more than 5,000. Some of his best-known clients include celebrities Jennifer Aniston, Oprah Winfrey, Kim Kardashian West, and Jennifer Lopez.

Fete
Fete is based in New York and is the brainchild of event organizer Jung Lee. What makes Fete different from others is the fact that they have the upper hand in handling highly-customized events worldwide. The clientele of the company includes the famous names of Stephen King and Joseph Altuzarra, and the venues often range from Miami, Hamptons, Asia, and Europe.

Lisa Vorce
Lisa Vorce is one name that is no stranger to high-profile events. The firm is based in Los Angeles and is the driving force behind Chrissy Teigen's and John Legend's wedding. Lisa is also known for creating unique moments for her clients, which turns out to be her biggest USP.

Tara Guerard
 One of the world's most demanded celebrity wedding planners is none other than Tara Guerard. She was the one who organized the much-hyped wedding of Hollywood celebrities Ryan Reynolds and Blake Lively. In addition to this, Tara has compiled a book, "Southern Weddings: New Looks From The Old South," which walks readers through her design aesthetics.

Rafanelli Events
The Founder Of Rafanelli Events, Bryan Rafenelli, is often lauded for his creative choices in the media. The unique and personal approach followed by the company has allowed Bryan to organize the wedding event for Allison Williams and Ricky Van Veen on not one but two Wyoming Ranches. Apart from this, the firm is also behind the vow renewals of Lucy Damon and Matt, Chelsea Clinton's wedding, and state dinners and events for ex-president Obama.

Mindy Weiss Party Consultants
Mindy Weiss is a celebrity favorite who has organized weddings for Heidi Klum and Tom Kaulitz, Justin Bieber, and Halley Bieber. The events organized by her are celebrated in media for their lavishness, unique approaches, and out-of-the-box ideas.

Fait Accompli
Founded by Alex Fitzgibbons and Camilla Monckton, the company is best-known for creating spectacular events internationally. The firm has churned out countless royal functions, such as the wedding of Kate Middleton and Prince William, Meghan Markle, and Prince Harry. Other notable clients of the company include Pippa Middleton and Ellie Goulding.

Sarah Haywood
Sarah Haywood is a top-selling bridal author who has also created a niche for herself in the world of wedding planners. She is known for providing highly personalized services that include bookings from A-listers such as Jennifer Lopez and John Legend bookings. In addition to this, she has also served as an international commentator for the royal wedding of Prince William and Kate Middleton.

Haute Weddings
For everyone who loves having a dream marriage in France, Haute Weddings is the one name you can trust. The firm is best known for adding touches of local culture to your big day by giving it a surprise twist of adventure. Whether it is a hiking adventure on a snowy peak or skiing at Mont Blanc, the company helps make your big day memorable in every way.

Oren Co
Yifat Oren is among the most expensive wedding planners in the world. The firm has worked with top stars like Natalie Portman, Benjamin Millepied, Reese Witherspoon, and Jim Toth. One of the events covered by the organization recently was the intimate marriage between Ariana Grande and Dalton Gomez in California.
Tags :
Board Members Insider
CEO Excellence Insider
CEO Peer Advisory Insider
Chief Information Governance Officer (CIGO) Insider
Chief Merchandising Officer Insider
Globalization Insider