Creating a New Mindset that Puts Global Needs at the Forefront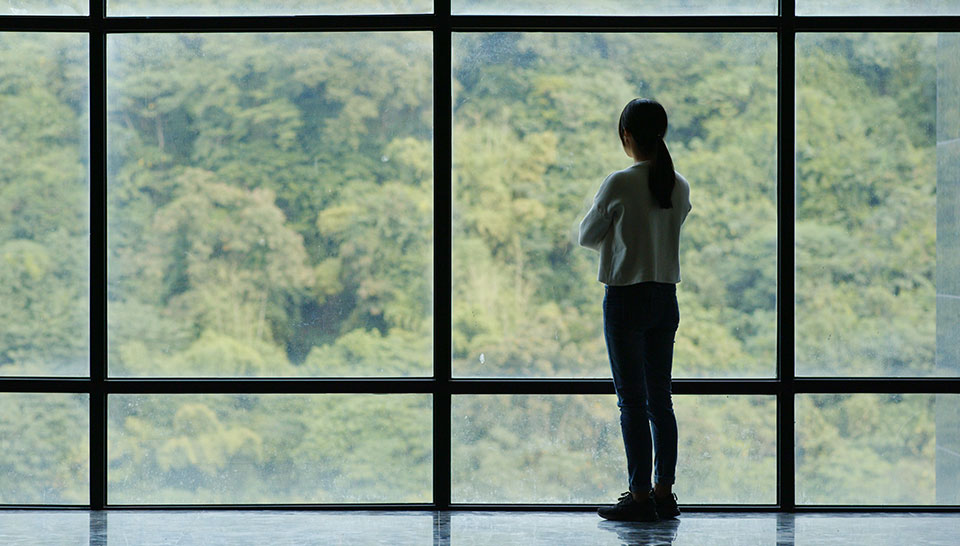 Businesswoman thinking over the glass window
We face enormous existential threats in our world today that make for a bleak future unless we take swift action. But how do we as individuals and a global society address the monumental issues of a pandemic, climate change, famine, and now a war that negates our previous world order? As two businessmen — one from China and one from the U.S. — we propose a new mindset that can allow for a safe and prosperous world.   
Some years ago, while working together on a business project, we began forging a close friendship and have since had many conversations that have taught us about each other's countries and customs. These long talks have helped us better understand why Americans and Chinese see the world differently and, in light of the intense antagonism between our governments, have led us to start bringing these visions closer together.  
China and the U.S. represent the two largest economies in the world, which means our two countries have the greatest influence on the state of our planet. Global competition, which operates by advancing one's own interests apart from the rest of the world, has taken a nearly irreversible toll on the Earth's resources. If humanity is to survive, it's time to find a new, cooperative mindset that's no longer based on competition.  
In the course of our discussions, we discovered that we had both read and applied the teachings from an ancient work of Chinese literature, Xuanzang's translation of The Diamond Cutter sutra. We propose applying the book's principles as a way to chart the future of a mutually supportive relationship between China and the U.S. Applying Xuanzang's teachings to solving the world's overpopulation issue serves as an example of both the individual and shared mindset needed for a better future.  
For centuries, China has had a very large population. One reason is that agriculture has been a priority in China for many centuries, and much of that farming— of rice, for example, which is the main crop —is very labor-intensive. Farming families would have as many children as possible to help with the crops. In Asia, children have often been considered a family's social security. But in the 1980s, China began to address its overpopulation problem seriously and created a policy allowing married couples to have just one child. The policy has been increasingly relaxed, but the Chinese public generally supports it, realizing how overpopulation is detrimental to quality of life and the environment.   
Americans' sense of individualism, however, would rebel at such a policy. They believe deciding whether or not to have children is their individual right. Yet to ensure that we don't overtax the planet's resources with too many people, the U.S. must also do its part.  
So what would a cooperative mindset among people of both (and all) countries entail?  
In keeping with Xuanzang's teachings, reducing population will only work if the deeper causes for them to work are present. And those causes are inner. This is how it works:  
As individuals, we can plant the seeds to make what we want happen on what seems like an irresolvable dilemma. Once we set our intention, the universe will accommodate the seeds we've planted.   
Our intention, in this scenario, is that we want a world in which people are content with only enough babies created to keep the population at a number that can be sustained by the resources of our planet. With this mindset, people in general and ourselves in particular will be considerate of future generations enough that we'll be willing to have fewer children.   
This is a difficult scenario as people have an intense attachment towards their own children. It means learning to regard all children with the same intense love with which we treat our own children — realizing that these other children are our own children.  
In this sense, if we only have enough resources to feed two children, and the neighbors already have two children, then a couple will decide not to overload the system by having their own children. Because of our new understanding, we aren't letting go of having more children of our own because we want to make sure there's enough space and food in the world for other people's children. Rather, we understand that other people's children are our children.  
In the end, human nature is so strong — the power of self-interest is so strong — that we'll only make decisions to save the world for others' children if we realize that those children are our own.  
---
Written by Dr. Eric Wu and Geshe Michael Roach.
Have you read?
4 Ways to Shut Down Client Bad Behavior by Rhett Power.
CEO Spotlight: Alex Chatzieleftheriou, CEO & Co-Founder of Blueground.
How to Leverage Disruptive Innovation to Benefit Business.
The First Crypto NFT/DeFi Ecosystem that Pays in Stablecoins is Enroute, Courtesy of Arsenal NFT and Founder Scott Kapun.
Why do the best finance leaders start with themselves by Rowena Millward.
LEADERSHIP HOMOGENIZED.

---
Add CEOWORLD magazine to your Google News feed.
---
Follow CEOWORLD magazine headlines on:
Google News
,
LinkedIn
,
Twitter
, and
Facebook
.
---
Thank you for supporting our journalism. Subscribe here.
---
For media queries, please contact:
info@ceoworld.biz
---
Tags :
Chief Artificial Intelligence Officer Insider
Chief Culture Officer Insider
Chief Data Security Officer Insider
Chief Green Officer Insider
Chief Growth Officer Insider
Chief Happiness Officer Insider
Chief Medical Officer Insider
Chief Quality Officer Insider
Chief Remote Officer Insider
Chief Research And Development Officer Insider
Financial Directors Insider
General Counsel Insider