Female Founders Changing The Future of Their Industries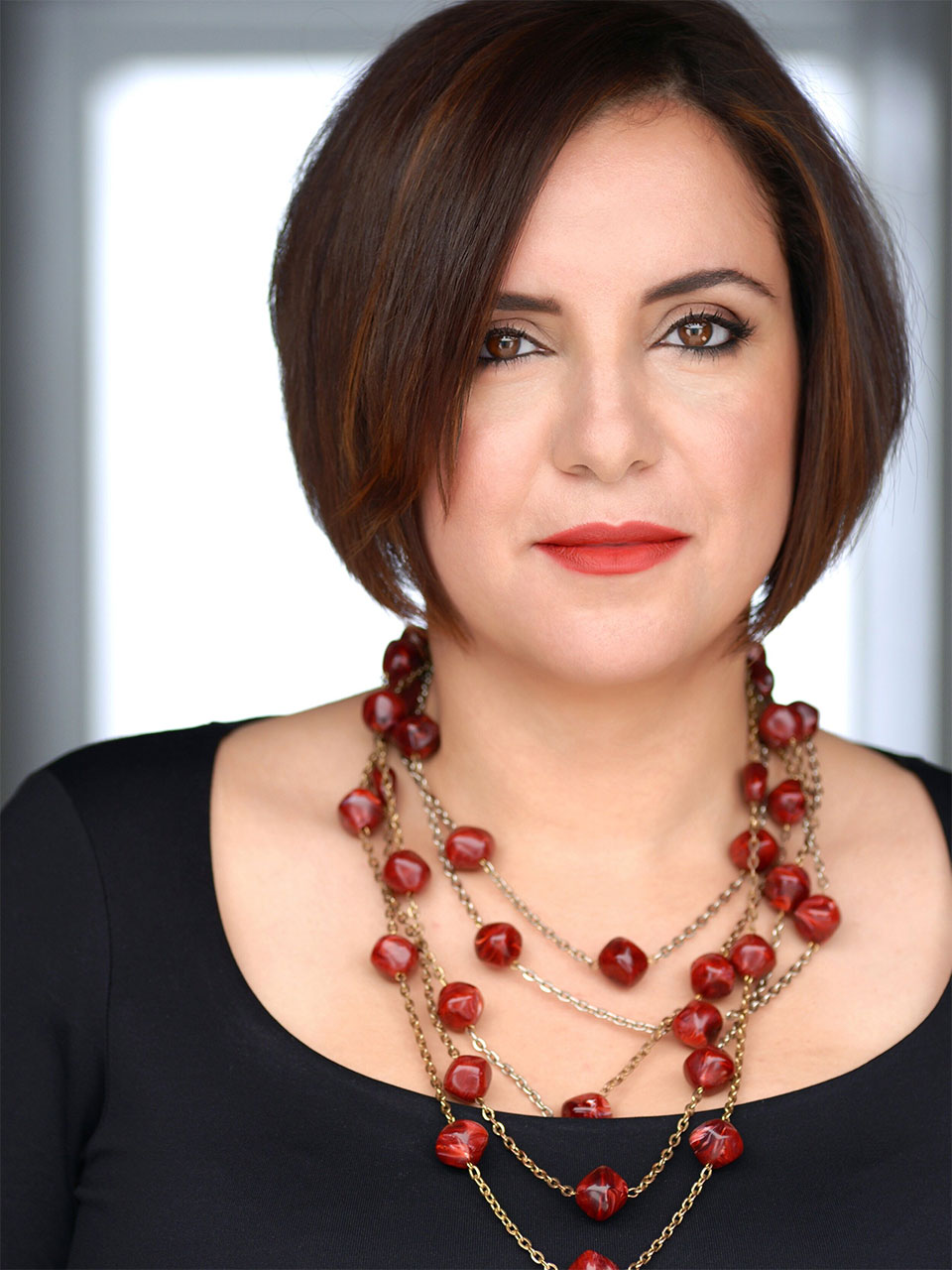 In 1972, feminist activists proclaimed, "The Future is Female." Today, 50 years later, that declaration seems to be coming to fruition. In 2021, studies showed that 26% of CEOs and managing directors were female. That same year, the Fortune 500 reported an all-time high of 23 female CEOs, 6 of those being women of color. 
While it's not yet an equal 50/50 split, women are making great strides in business development, leadership, and industry disruption. The four female founders profiled here are a handful of those actively working to change the future of their respective industries.
Amira elAdawi of AMIRA & CO
Amira elAdawi believes there are many advantages to being a woman in her industry. As the founder and CEO of AMIRA & CO (https://www.amiraandco.com/), a consulting company specializing in mergers and acquisitions (M&A), elAdawi leverages these advantages and creates trusting relationships with her clients. Having founded AMIRA & CO in 2013, elAdawi brings her years of consulting experience to the table in order to create a better management consulting model for companies undergoing M&As.
"The fact is, women are still a minority in the business world. We are still not part of the 'old boys club,' and it's still not a fair playing field." elAdawi observes, "Being an outsider allows you to observe more and to be more critical. It's a different perspective. As a minority in the space, you can see issues, gaps, and needs a lot more easily, and the basis of disruption is identifying a need that hasn't been met."
elAdawi observed that the needs not being met by traditional, often male-led consulting firms came down to the approach to transformation. AMIRA & CO seeks to drive change from within the enterprises they work with. In her position as a female CEO, elAdawi feels this has allowed her to foster stronger, more personal relationships with her clients, who often call her the "Unconsultant." 
"The disruption I brought was with my different approach," says elAdawi. "My work isn't transactional. I'm here to listen and offer guidance towards a solution. To help them reach their maximum potential so they never have to hire me again for the same issue."
Indeed, AMIRA & CO's testimonials tell the tale of elAdawi's different approach to consulting with each praising her abilities and the success she's brought them. Her method continues to prove that it works while being disruptive and uniquely feminine..
Dr. Sajani Barot of The Skin Consult
A move south and a personal skin issue led to Dr. Sajani Barot's jump into beauty tech just as the COVID-19 pandemic tightened its grip on the country. When Dr. Barot found it difficult to find expert advice in helping to control her acne and hyper-pigmentation brought on by a change in environment, she took matters into her own hands, researching different professional approaches to skin woes. 
Dr. Barot's company, The Skin Consult (https://www.theskinconsult.com/), combines medical expertise and cutting-edge technology, bringing consumers concierge skincare service and virtual consultations. 
"Visiting doctor after doctor to address your skincare needs is inconvenient and ineffective," Dr. Barot mentions. "Our platform streamlines the process and makes it manageable." 
Dr. Barot developed a proprietary algorithm that tailors skin care experts and products to each individual user of her company's platform. The completely personalized and professional approach has been disruptive to an industry that often relies on influencer marketing, which can frequently be unreliable. 
"There are so many products on the market," says Dr. Barot, "deciding what was safe for my particular skin type became overwhelming. I came to understand that the skincare industry is far less regulated than pharmaceuticals. Given my background in clinical research, I felt a need to provide people with an evidence-based means of finding skincare solutions easily."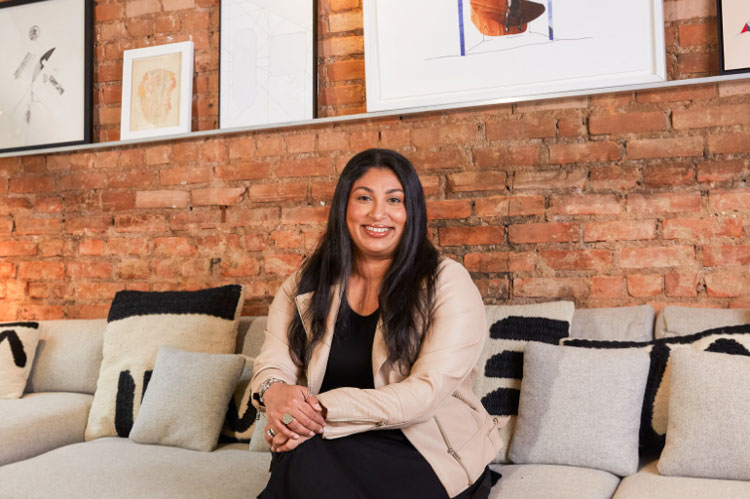 Ginni Saraswati of Ginni Media
Podcasting is a billion-dollar industry, and many of the most popular podcasts, from "We Can Do Hard Things" with Glennon Doyle to "Call Her Daddy" are run by women. 
Ginni Saraswati, CEO of the podcast production company Ginni Media, is another woman who has become a force to be reckoned with within the podcasting industry. In 2017, Ginni Media was founded with one goal: to motivate new voices in podcasting. 
"Podcasting is a great equalizer," explains Saraswati. "If you have a microphone, you can share your journey, interests and ideas wherever you are, whatever your background, and whatever your story."
Saraswati's knowledge and direction have allowed her clients to take their passions to the airwaves, disrupting multiple industries in one fell swoop. As founder and CEO of Ginni Media, Saraswati shows that podcasting can be the perfect medium for a multitude of topics. The intimate nature of podcasting allows people to connect to others like never before, and lets brands develop unique channels of engagement with consumers. 
"Every listener downloading and consuming your podcast content will only do so consistently as long as they find value in it, whether that value is educating, entertaining or fulfilling a curiosity in niche topics," Saraswati wrote in Rolling Stone. 
Teaching novice podcasters and leading global brands how to produce their own podcasts and create value for listeners is how Saraswati is changing and disrupting the face of podcasting, bringing a distinctive, unmistakably female voice to the industry along the way.
Zee Cohen-Sanchez of Sole Strategies
Learning as she grows is how Sole Strategies founder Zee Cohen-Sanchez approaches being a young female business founder. While she was in college, Cohen-Sanchez learned the immense value of "boots on the ground" in grassroots political campaigns by observing Bernie Sanders' run for president. 
"I was so excited to finally see someone who would fight for the working class that I decided to drop out and help," Cohen-Sanchez told Medium. "It was Bernie's race that taught me the importance of field work and I was lucky enough to use that skill set to help other progressives win seats."
Sole Strategies was born out of this grassroots approach to campaigning. Cohen-Sanchez took the approach of building a team of experts that look like the communities they serve. Her organization helps people run for office and get their names, platforms, and goals known to a broader number of their constituents. Their approach has been game-changing for many communities that have felt unnoticed and unheard for many years.
"We are ousting long-term incumbents that have been taking up space and not standing up for the people that they're meant to be serving," she explains.
Cohen-Sanchez acknowledges that being a female founder and CEO in the political arena is not always welcomed with open arms. Like so many other women in the political arena, she has had to learn how to "take up space." 
"Learning to assert yourself is a must," Cohen-Sanchez says. "There isn't a guide on how to do it right, so you have to listen to your gut and your team to make decisions. You won't always be right, so you have to learn and grow as you go."
The future was declared to be female 50 years ago. Now, in 2022, innovative female founders and CEOs are stepping forward to lead the way into a future that stands to be not only decidedly female, but disruptive in all the right ways.
---
Have you read?
Best Business Schools In The World For 2022.
Best Fashion Schools In The World For 2022.
Best Hospitality And Hotel Management Schools In The World For 2022.
Best Medical Schools In The World For 2022.
The World's Best Universities For Doctor of Business Administration (DBA), 2022.
---
Add CEOWORLD magazine to your Google News feed.
---
Follow CEOWORLD magazine headlines on:
Google News
,
LinkedIn
,
Twitter
, and
Facebook
.
---
Thank you for supporting our journalism. Subscribe here.
---
For media queries, please contact:
info@ceoworld.biz
---
Tags :
Chief Business Officer Insider
Chief Commercial Officer Insider
Chief Communications Officer Insider
Chief Compliance Officer Insider
Chief Content Officer Insider
Chief Customer Officer Insider
Chief Data Officer Insider
Chief Delivery Officer Insider
Chief Design Officer Insider
Chief Development Officer Insider
Chief Digital Officer Insider