Review and Renew your Boundaries to Recharge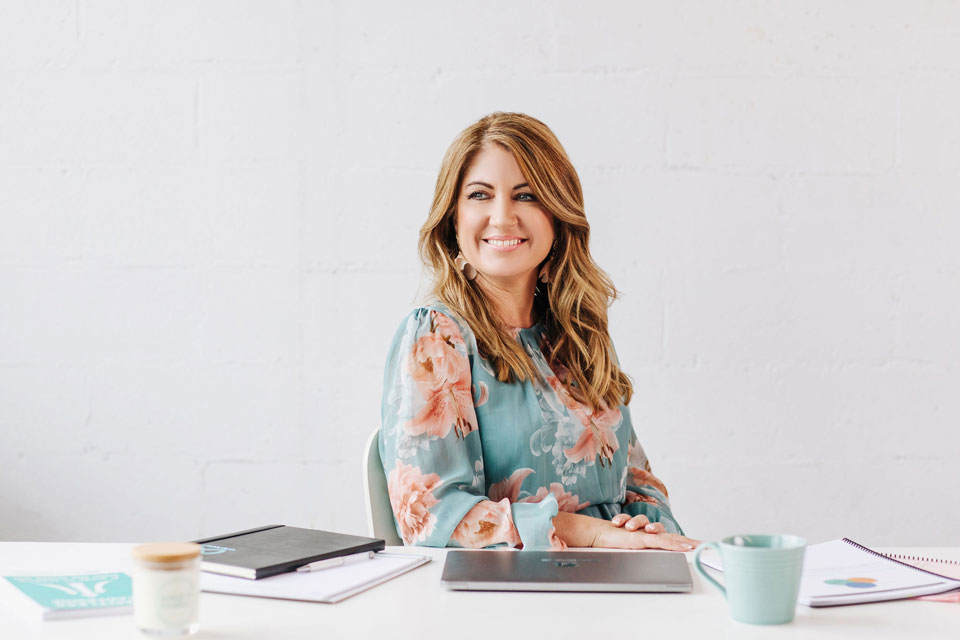 Too often than not many of us neglect the importance of creating the space and time to reflect on what we have learnt, where we want to go next and what new boundaries, we need to create to achieve this. 
Being halfway through the year and with so much going on around us, now is an opportune time to review and renew boundaries.  With the impact and uncertainty of the global pandemic, the hybrid workforce in play, juggling family life, relationships and so much more it's no wonder that making time to self-reflect and review our boundaries often takes a back seat.
Many things are not in our control, but the good news is we all have the choice to choose and influence how the rest of this year looks both personally and professionally. Like writing a new chapter in a book, we choose the settings, the themes, the characters and ultimately the story of our life. Every choice is in our hands.
As a starting point, we need to set boundaries and know what we stand for and what we don't. Brené Brown says, "Boundaries are simply what's ok and what's not ok". Nothing complicated but we often make it so.
Boundaries are like the speed humps in the road; without them, we can lose control and end up anywhere.
A boundary can be as simple as saying no to certain people and events or creating the start and finishing times that you will work, vital to put in place in the new world of hybrid work.
Not setting boundaries and adhering to them can set us off course, cause unnecessary pain, distort our path, and influence others, especially if we are leading, to follow suit. Having boundaries both personally and professionally can help us bring our whole self to whatever we do, clearly paves the way for success, helps us measure where things are and keeps things real and relevant.
Take the time to:
Set boundaries and know your limits and what you do and don't stand for.

Emotional/Physical/Digital/Personal/Professional

Build self-awareness of these boundaries.

Consider what has worked and what hasn't in both past and present.

Measure them ongoing.

Get support to live by these.

Friends, work colleagues, and family.

Clearly communicate what these are.
Are your boundaries blurred?
For me, one boundary that had become blurred, especially in the height of lockdowns, was that of work-life balance. Working remotely 24/7 on my business and writing a book left very little time for play, which is something important to me. This is an area many leaders find challenging, and this is usually due to not setting clear guidelines of what you will and won't accept. Now that I am working both in and out of the office, I have set a boundary that I won't work after 7pm on weeknights. This will ensure I get exercise in and can spend time with my family. By bringing in time to reenergise, my output and energy is up, and I'm giving my best self to those around me including my family and clients.
According to Gallup's State of the American Workplace 2017, 53% of employees said that a role that allows them to have greater work-life balance is "very important" to them. Workplace boundaries help you achieve and safeguard balance in their area. This is a great example of a need to set boundaries both in and out of work as one supports the other.
A boundary adopted by many leaders I'm working with is to leave their phone at the door when they walk into their house at night. This gives them what I call a "cyber cleanse" and helps them be present and all there when they get home. I encourage those with a busy mind to keep a journal and write down all they are thinking once they have parked their car at home. Leave the journal in the car and close off for the day. Externalising our thoughts, ideas and 'to do' lists can get them out of our head and release headspace and anxiety.
Boundaries come in many forms:
Physical
This is all about your personal space and touch considerations.

The rules you apply to physical boundaries will define this for you and could include things such as handshakes vs hugs at work, where your desk is located and how and what you set up as your surroundings.
Mental
Your thoughts, opinions and values are what will determine your mental boundaries.

Setting boundaries around your routine and how certain things may operate at work is an example of this. Be clear and adhere to the rules you set and avoid (when applicable) others' ideas on influencing or changing this.
Emotional
This is all about getting in touch with your feelings and emotions and setting boundaries around these can help you see the differences between those you have that are different from those around you at work.

Knowing who and when to say yes or no to when it comes to tasks, can help ensure you don't allow others' feelings and attitudes towards things influence your own attitudes and motivations.
Think about what boundaries do you need to:
Ignite

Extinguish

Maintain
Individually and as a team and organisation invest in the time to review and renew boundaries. Create new team norms and ways of working by letting go of the things that no longer serve and create new rules of what is and isn't acceptable.
---
Written by Renée Giarrusso.
Have you read?
Best Business Schools In The World For 2022.
Best Fashion Schools In The World For 2022.
Best Hospitality And Hotel Management Schools In The World For 2022.
Best Medical Schools In The World For 2022.
The World's Best Universities For Doctor of Business Administration (DBA), 2022.
---
Add CEOWORLD magazine to your Google News feed.
---
Follow CEOWORLD magazine headlines on:
Google News
,
LinkedIn
,
Twitter
, and
Facebook
.
---
Thank you for supporting our journalism. Subscribe here.
---
For media queries, please contact:
info@ceoworld.biz
---
Tags :
Alternate Director Insider
Board Of Trustees Insider
Boards Insider
C Suite Insider
C-level Executives Insider
C-Suite Executives Insider
Celebrity Board Director Insider
Chairman Insider
Chairman Of The Board Insider
Chairwoman Insider
Chief Academic Officer Insider
Chief Accessibility Officer Insider