David Martin: Terra Group Breaking Ground on Sustainable Development in Miami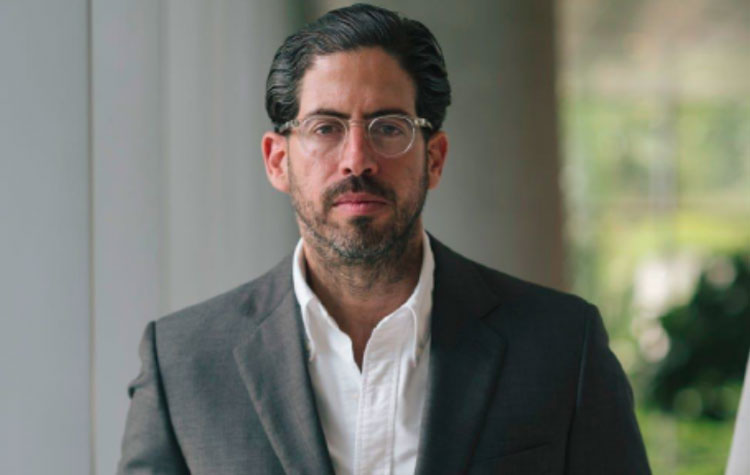 Terra Group Breaking Ground on Sustainable Development in South Florida. David Martin of Terra Group in Miami, Florida, continues breaking ground on sustainable development in South Florida. The real estate development company that he founded with his father, Pedro Martin, is committed to building and developing sustainable buildings that support the environment, the community, and the individual inhabitants.
According to Martin, "The true worth of the projects we work on is their long-term sustainability." As the company's founder, owner, and CEO, he oversees the firm's efforts to ensure that all initiatives are sustainable in nature. As a result, Terra Group buildings are long-term, beneficial contributors to the communities in Miami and South Florida at large.
"The advantage of sustainable real estate development," says Martin, "isn't merely environmental. It also improves the quality of life for individuals who live or work in the buildings, and it has the potential to improve the surrounding neighborhood. This increases the number of people interested in the project's available space while diminishing or eliminating local resistance. When these advantages are added together, a sustainable project has a better financial worth than a standard one."
A recent example of Terra Group's sustainable projects is the Mary Street mixed-use building. This project is a result of a partnership between Terra Group and famous architectural firms Touzet Studio and Beame Architectural Partnership, is inspired by Florida's rich natural heritage and the local culture of Coconut Grove. Every feature of the Mary Street property was influenced by the architects' modern and unique aesthetic. Natural finishes and building materials are used throughout the structure to give it a delicate, organic feel while still maintaining its stunning modernism. Modern technical elements, such as energy-saving technologies, provide a plethora of benefits to commercial tenants.
Another example of sustainable development by Terra Group is Eighty Seven Park is a monument to fresh air living in the temperate climate of South Florida. Seventy magnificent dwellings that are reminiscent of light and air. It's an organic approach that combines architecture, design, and the natural environment. Developers Terra and Bizzi & Partners Development, as well as their creative team share a passion for the city and a conviction in the transformational potential of outstanding design. The tension between sky and ground is a source of serenity for Renzo Piano, a Pritzker Prize-winning architect. At Eighty Seven Park, nature is an essential companion, woven into the building's fabric and the materials chosen by interior designers RDAI of Paris. The grains of American wood, the flecks of Italian stone, and the transparency of the floor-to-ceiling windows combine interior and exterior areas to create the whole.
The Neovita Project in Doral, Florida, embodies Martin's viewpoint. In this exclusive collection of one-of-a-kind town houses and single-family homes, the highest degree of modern architecture and natural design aesthetics come together. Neovita, one of Terra Group's newest premium communities in Doral, is a highly-desirable neighborhood, due to its proximity to nearby amenities and conveniences. The Miami International Airport, Miami's major roads, Trump National Doral Golf Resort, and major shopping and gourmet dining establishments are all within minutes of this conveniently-situated property.
About Terra Group
Terra Group, LLC is headquartered in Miami, FL, United States and is part of the Residential Building Construction Industry. Terra is an award winning, Miami-based real estate development company founded by David Martin & Pedro Martin in 2001. It is an integrated development firm that distinguishes itself with a focus on developing sustainable, design-oriented properties that add value to neighborhoods and bring people together. Terra's portfolio includes luxury high-rises, single family homes, townhouses, luxury condominiums, hotels, retail shopping centers, industrial space, office space and multifamily apartments, both in urban and suburban areas. Each development is a strategic investment in the region, with the impact on individual communities and the surrounding environment always carefully considered.
---
Have you read?
How Adopting New Technologies Can Help Improve Employees' Job Satisfaction by Nyasha Gutsa.
3 Essential Aspects of Meaningful Working Partnerships by Timothy M. Franz, Ph.D.
Stefanos Sifandos' Philosophy on Life, Career, and Relationship Success.
Commercial Executives' Smartest Investment: What They Already Have by Dave Irwin.
---
Add CEOWORLD magazine to your Google News feed.
---
Follow CEOWORLD magazine headlines on:
Google News
,
LinkedIn
,
Twitter
, and
Facebook
.
---
Thank you for supporting our journalism. Subscribe here.
---
For media queries, please contact:
info@ceoworld.biz
---
Tags :
Alternative Managers Insider
C-Suite Leaders Insider
Chief Fiduciary Officer Insider
Corporate Directors Insider
Economics Insider
Money Managers Insider
Policy Insider
Senior Executives Officers Insider
Senior Partner Insider
Wealth Advisor Insider
Wealth Consultant Insider