Top 5 Universities In Economics In The World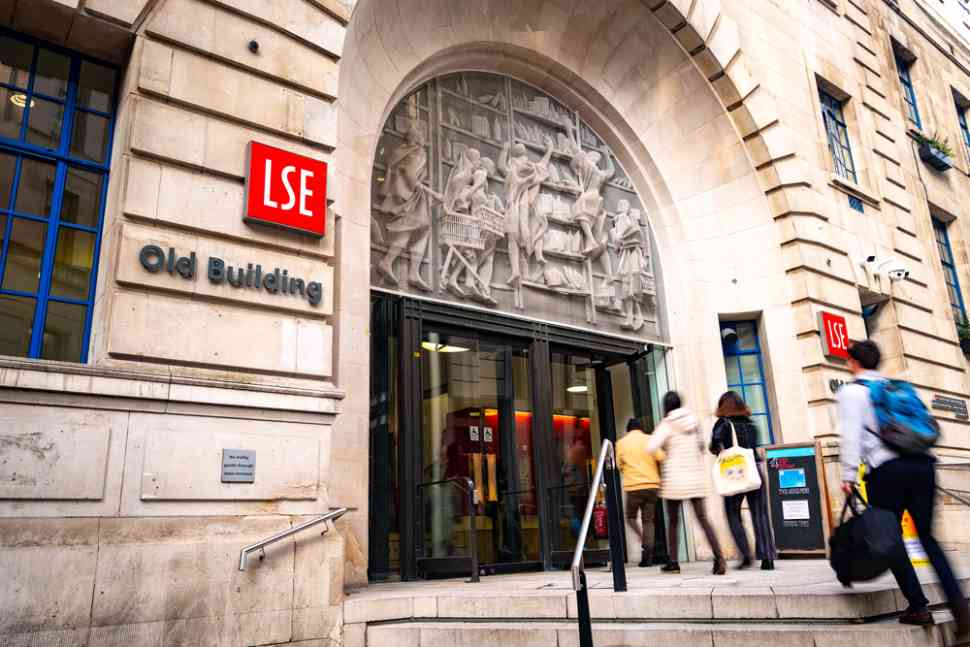 London School of Economics in central London
As we move forward as a civilization, we notice a shift of interests from technology to economics and the wealth of nations. And this change is rightfully warranted; as our resources become scarce, we need to be better equipped to handle and manage the little we are left with. Economics is hailed as the present-day queen of humanities as an academic pursuit. As a student, you need to take the right step in the right direction to further your academic goals.
In the present article, we list the five top universities in economics in the world:
London School of Economics
London School of Economics (or LSE) is one of the best academic institutes studying economics. Scholars from all over the world compete to gain admission here. LSE has everything a student can ask for – from qualified, engaging faculty members to world-class infrastructure. LSE invests heavily in its campus to keep it at par with other prestigious academic institutions worldwide. As a student of LSE, you are guaranteed a lucrative future. The biggest draw of economics is making your career as an analyst. No matter the economy's condition, the world is always going to need analysts. They shoulder the task of giving direction and guidance to MNCs and nations and economic giants.
University of Oxford
The Humanities division of Oxford University is so old that there are doubts about its foundation year. Evidence suggests that academic activities took place on the campus as far back as the 11th century. Oxford is a glimpse of history, rich with culture and never short of architectural wonders. At Oxford, economics occupies a high seat. With the present-day relevance of the subject clear, researchers from all over the world gather in its halls to discuss ideas and breakthroughs that drive our economy forward. You also get the advantage of being taught by Noble laureates and esteemed scholars.
Harvard University
With a faculty-student ratio of 1:5, Harvard is one of the most intensive academic institutes on this list. Its academic reputation is second to none, and it attracts a large number of applications from both national and international students. Harvard is better suited if you are oriented toward research and advanced studies in economics. Established in 1636, Harvard outdates any other academic institution in the United States. Its legacy and reputation have made it quite influential not only in America but also in the world. Harvard's contribution goes far beyond just the subject matter of economics; it has former Presidents, Noble Prize winners, Olympians, etc., on its alumni list.
Princeton University
Hailed as the king of elite universities in the USA, Princeton is where you go when you have surpassed the standard boundaries of your subject. The focus here is on research and advancing the extent of our understanding of traditional subjects. Getting into Princeton is not easy; you need to be amongst the very best to qualify. The cost of studying and staying here is hefty, yet few students graduate with debt. The reason is the enormous financial compensation that they receive on completing their degree (Princeton economists are sought out by Fortune 500 companies). The faculty focuses on promoting individual thinking and the development of new economic models better suited to the needs of the future.
Stanford University
Even if it were not for economics, Stanford would still be a very promising place to be. As a student of Stanford, your focus does not revolve around achieving academic excellence only but on becoming a better of the community. Stanford focuses on your overall development, for which it has a state-of-the-art recreational center that offers you the opportunity to pursue the sport of your choice too. As a student of economics, you will be shoulder to shoulder with the country's brightest minds, working on solutions that have real-world implications, and writing papers published in reputed academic journals. You also get to benefit from the experience and knowledge of the faculty who have amassed reputations as key figures in the subject matter of economics.
---
Add CEOWORLD magazine to your Google News feed.
---
Follow CEOWORLD magazine headlines on:
Google News
,
LinkedIn
,
Twitter
, and
Facebook
.
---
Thank you for supporting our journalism. Subscribe here.
---
For media queries, please contact:
info@ceoworld.biz
---
Tags :
Chief Diversity Officer Insider
Chief Encouragement Officer Insider
Chief Engineering Officer Insider
Chief Everything Officer Insider
Chief Experience Officer Insider
Chief Financial Officer (CFO) Insider