Life-Long Friends, Green Energy Entrepreneurs, Spreading the Net-Zero Lifestyle Gospel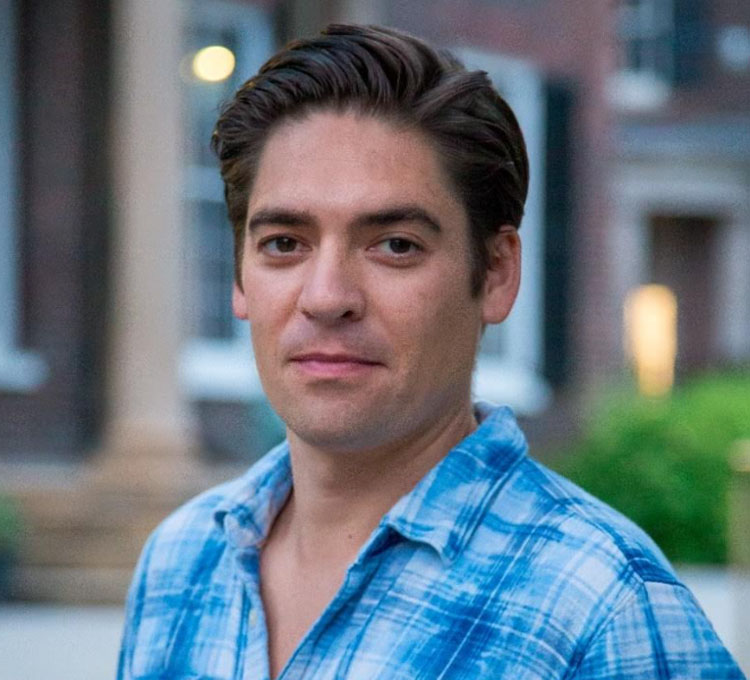 Alex Ince-Cushman and Daniel MacDonald are on a mission; not just to herald the gospel of a net-zero lifestyle, but to help everyday people usher in grassroots changes in their own homes that will combat climate change, today, with existing technology. 
That's why they founded Branch Energy, a tech-powered, green energy provider focused on helping consumers reduce their energy bills and carbon footprints.  The company is dedicated to intelligent energy management and working to educate the public about what they can do to reduce their carbon footprint.
"Change happens when the people capable of ushering it in decide to take a stand," Ince-Cushman said. "In this case, it is everyone on the planet. We wanted to lead by example, especially with our children."
The duo has been best friends since they were 12, and after entrepreneurial success in other fields, they decided to embark on the journey of reducing carbon footprints. In fact, it was the pivotal arrival of children in their own households that led to the founding of Branch Energy.
"When my kids were born it really got me thinking about what we will be leaving behind for them," MacDonald said. "And I'm not the only one. Once we started digging into the science on climate change, it became clear to us very quickly that this was a place we could affect real change."
MacDonald said that at the beginning of the pair's journey into the green energy markets they were surprised to learn that climate change can be effectively battled with existing technology. 
"This isn't broadly understood, but it's great news! We can start creating momentum now, today, without spending a fortune on new tech and infrastructure. People can battle climate change in their own homes, right now." 
Branch Energy serves deregulated energy markets, offering 100 percent green energy solutions, an interface for billing, payment, and customer service while also helping customers install and finance smart energy devices. The energy provider uses the computing and analytical power of artificial intelligence to best predict and calculate prices so they can offer subscribers a fixed rate in the most reasonable and effective way.
The pair recognize that they're not alone, but sustainability messaging has become ubiquitous and often, consumers are bombarded with choices and aren't sure how to make the most impact. Branch Energy's mission is to help people recognize through the data of their own home that small and simple changes do have impact. Consumers get to see this impact when they're part of the larger cohort of Branch Energy users and the team shares aggregated data to show how small shifts in electric use and smart devices turns some big numbers for the environment. 
According to the U.S. Energy Information Administration, in 2019, 80% of domestic energy production resulted from fossil fuels. Energy use in buildings is the largest single contributor to the carbon footprint.
Through green energy initiatives, Branch harnesses the power of data to help U.S. residents make smarter decisions about their energy usage. That means lower bills today, even lower bills tomorrow, and a lighter load on the grid, which will help prevent blackouts—all while making a real, measurable impact on the planet by supporting renewable energy projects and reforestation. 
"We want to empower people to make changes in their homes today that will have large impact, not just on the environment, but on their pocketbooks," MacDonald said. "We aim to do that by using technology to make doing the "right thing", the "easy thing."
Across the globe, people not living in sustainable homes are contributing to the rise of that statistic and the proliferation of climate disasters. There are a lot of reasons people choose to not go green. Where some may be unsure how to make an impact, others are reticent because of      a perceived financial commitment and for still others, well, they simply don't understand the advantages of living a net-zero lifestyle. 
"It's a common misconception that going green will break the bank," Ince-Cushman said. "But outfitting your house to save money on your monthly energy bill and combat climate change has never been easier or more cost effective than it is today. Even a few small changes in the home can make a huge difference."
According to Ince-Cushman, homeowners who opt to switch to a net-zero lifestyle can expect reduced monthly energy costs, improved overall air quality in the home and a structure that is more resistant to environmental damage.      
Ince-Cushman and MacDonald are tech entrepreneurs and together, they're bringing the sometimes impenetrable world of AI and data science to the practical realities of home ownership. The pair are also exploring the impact Branch Energy's system can have on commercial buildings as well and envision a time when just by regulating energy control and gaps, cost savings and environmental impact drive continued innovation in green energy solutions. 
"The only way we will escape climate disaster is to face it together and to act now," Ince-Cushman said. "Branch will continue to lead the way in that effort. But, even if you're not someone who cares about the environment or the future health of the planet, nobody can argue about saving money."
---
Have you read?
A CEO's playbook for workplace psychological safety by Dr. Bill Howatt.
How teams coordinate action to achieve the greatest possible outcomes by Bernard Desmidt.
Escalation of Cybercrime-As-A-Service Has Major Ramifications by Stu Sjouwerman.
Understanding the Luxury-Seeking Customer by Dr. Chip R. Bell.
---
Add CEOWORLD magazine to your Google News feed.
---
Follow CEOWORLD magazine headlines on:
Google News
,
LinkedIn
,
Twitter
, and
Facebook
.
---
Thank you for supporting our journalism. Subscribe here.
---
For media queries, please contact:
info@ceoworld.biz
---
Tags :
Chief Research Officer Insider
Chief Revenue Officer Insider
Chief risk officer Insider
Chief sales officer Insider
Chief science officer Insider
Chief security officer Insider