Top Business Schools In Africa You Should Know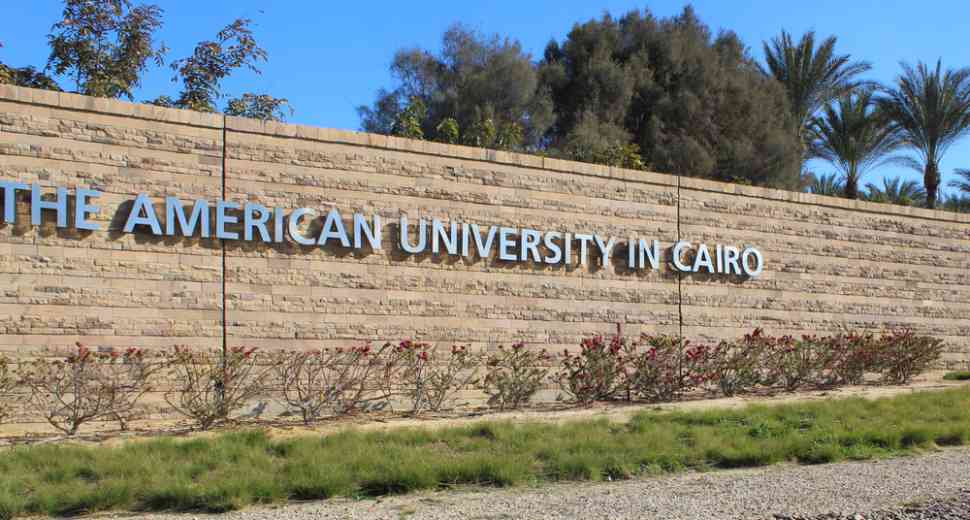 The American University in Cairo
You may have read about many State governments investing heavily in the African continent. From natural resources to Higher Education, investments have occurred by huge volumes and the response received has been nothing short of excitement and positive results. Business, therefore, has shown itself to be of greatest potential in the continent and many students are coming over here to exploit the various educational opportunities to learn business administration. Many international universities have grown in the region, many of which are supported by known elite universities from across the globe.
In this article, our task is to explore the educational opportunities in the field of business studies. I have compiled a list of 5 top business schools in Africa that can be of good reference to interested students. These universities are among the best performing universities in the continent as well as the world and can be found in international rankings.
So, without further ado, let us take a look at what the continent has to offer:
The American University in Cairo (AUC), Egypt
The well-respected private university in Egypt, AUC is known for its internationalized course curriculum and American-style learning framework. It invites applications from across the globe and has students from as many as 50 countries. There is no questioning its high-quality educational system as it has received accreditation from the National Authority for Quality Assurance and Assessment of Education and the Middle States Commission on Higher Education. Presently there are 37 Bachelor's degree programs and 44 Master's degree programs, and 2 doctoral programs. The overall style of teaching that involves critical thinking has encouraged the growth of analytical, progressive mindsets

–

something which business studies could use from time to time.
Gordon Institute of Business Science (GIBS), University of Pretoria, South Africa
From a highly acclaimed institution in Africa, the University of Pretoria runs one of the most respected business schools in the region. The Gordon Institute for Business Science is based in Johannesburg close to the business hub of the city. Internationally recognized by the Association of MBAs, GIBS is a place to be to sharpen business acumen under the guidance of able professors and administrators. Its academic structure offers a wide range of degree programs; these include the Masters of Business Administration (MBA) and Doctor of Business Administration (DBA). In addition, there is a Postgraduate Diploma in Business Administration (PDBA). Like most popular business schools, it runs several executive programs that can be customized to be company-specific.
Strathmore University Business School (SBS), Strathmore University, Kenya
SBS is Kenya's best business school that is operated under the aegis of Strathmore University. Its foundation has been credited to the joint collaboration between the university and IESE Business School, one of the world's top business schools. As part of its academic organization, there are three-tier degree programs offered to students: bachelor's, master's, and doctoral. In addition to these are several executive education programs. Its claim to quality and authenticity comes from the fact that it has received multiple accreditations and memberships from influential bodies such as the Association of African Business Schools, Global Business School Network, European Foundation for Management Development, and Association to Advance Collegiate Schools of Business.
Henley Business School, South Africa
Henley Business School was established as the Henley Management College, South Africa in the year 1992. It is essentially a campus of the Henley Business School of the University of Reading, United Kingdom. Due to the reputation of its British parent, the African campus has attracted a lot of international students from the neighboring regions. Its academic programs are wide and comprehensive; these include the full-time MBA, Post Graduate Diploma in Management Practice (PG Dip), Managers' Accelerated Progression (MAP+), and Henley Professional Certificate in Coaching (PCIC). Supplementing the academic organization is the Henley Real Estate Centre Africa that endeavors to encourage skill development and responsible development.
The Graduate School of Business (GSB), University of Cape Town, South Africa
Founded in the year 1964, the University of Cape Town runs a business school with only a few peers in the region. Being from the oldest and well-established university in South Africa, GBS commands respect deservedly. Moreover, it has received multiple accreditations from the Association of MBAs, European Foundation for Management Development, Association of African Business Schools, and Association to Advance Collegiate Schools of Business. Its programs include MBA, PGDip, and Executive MBA. Also, there exists an array of research centers such the Entrepreneurial Development and Sustainable Business, Infrastructure and Regulation, and Culture, Diversity, and Dynamics.
Tags :
Chief Business Officer Insider
Chief Commercial Officer Insider
Chief Communications Officer Insider
Chief Compliance Officer Insider
Chief Content Officer Insider