Top 5 Medical Journals In The World Everyone Should Know About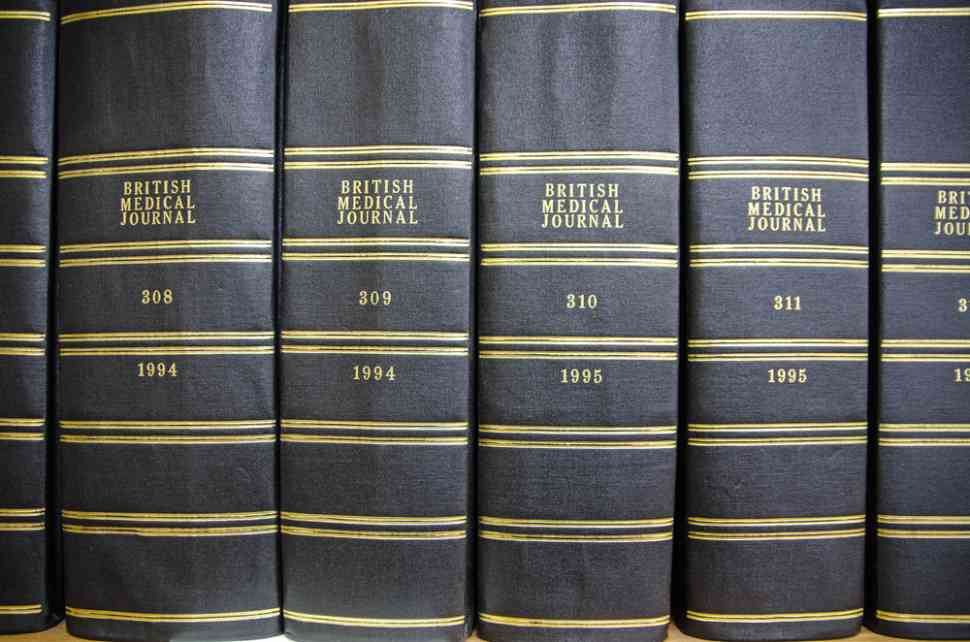 Bound old copies of the British Medical Journal on a library shelf
Anyone who wants to become a good researcher would know about the importance of having respectable publications. What makes one's publication respectable? The most straightforward answer is to get your articles published in reputed journals. This brings us to another question which concerns the attributes of a reputed journal. There is no simple way to answer this question as there are many factors that make a journal reputed in the scholarly world. These include impact factor, peer-reviewed, and indexing.
Today, there are too many journals in the world. It often becomes difficult to determine which ones are good. Yet, there are a few whose name is enough to inspire excitement in the research community. Why to explore medical journals? One reason is that you will find the most highly ranked journals from medical science talking about the most updated health-relevant issues. The second reason is that these journals are being cited and talked about more than usual during the pandemic. And of course do not forget that medical knowledge is something everyone should have to an extend.
So, let us check them out:
The Lancet
If you happen to read newspapers daily (please do, if you don't!), you must have heard of The Lancet quite frequently recently. It is a journal by Elsevier and covers a range of topics from medical science. With a solid impact rating of 59.102, it is among the highest-ranked journals in the world of Medicine. Since it has a long history and an excellent contemporary reputation, all articles go through a rigorous evaluation before being selected or rejected.
New England Journal of Medicine
A leading journal in medical science, the New England Journal of Medicine (NEJM) has a far-reaching reputation and is among the most-cited journals in scientific research. Annually, it receives thousands of submissions, and a mere 5 percent of them manage to get published due to the strict editorial and publication policies maintained by the journal. The journal is often ranked the number one journal in medicine and has contributed immensely to clinical practice. To encourage access to less developed countries, it offers free online access to as many as 90 such countries.
The Journal of the American Medical Association (JAMA)
The JAMA Network publishes journals with some of the highest Impact Factors in the world. The JAMA is, reportedly, with the highest circulation for any journal in medicine and is offered in print and online. All of the research papers published are peer-reviewed and strictly reviewed. While there is no limitation on the kind of papers you can submit, whichever topic you choose to write on should have practical utility in medicine. Most papers in the journal concern a range of areas including cardiology, pediatrics, psychiatry, neurology, and plastic surgery.
JAMA Internal Medicine
Another influential journal from the JAMA Network, JAMA Internal Medicine, as the name suggests, is limited to papers on general internal medicine. All the articles, just like in all of the Network's journals, are peer-reviewed and undergo a rigorous editorial process. Its official website is visited by millions every year and has millions of views and downloads. Many papers published in the journal have elicited legislative action in the world and have helped in improving the state of general internal medicine with its high-impact scholarship.
The British Medical Journal (BMJ)
The BMJ has a long history and dates back to the year 1840. Back then, it was called the Provincial Medical and Surgical Journal and has been at the forefront of offering revolutionary research in medical science. The objective of the journal is to offer educational discourse on health and bring together health professionals to encourage better medical practices around the world. Many papers published in the journal have transformed medical science in an unprecedented fashion such as the ones on baby farming.
Tags :
Business Leaders Insider
Chief Behavioral Officer Insider
Chief Budget Officer Insider
Chief Ecosystem Officer Insider
Chief People Officer (CPO) Insider
Co Founders Insider