Top 4 Universities In Oceania You Should Know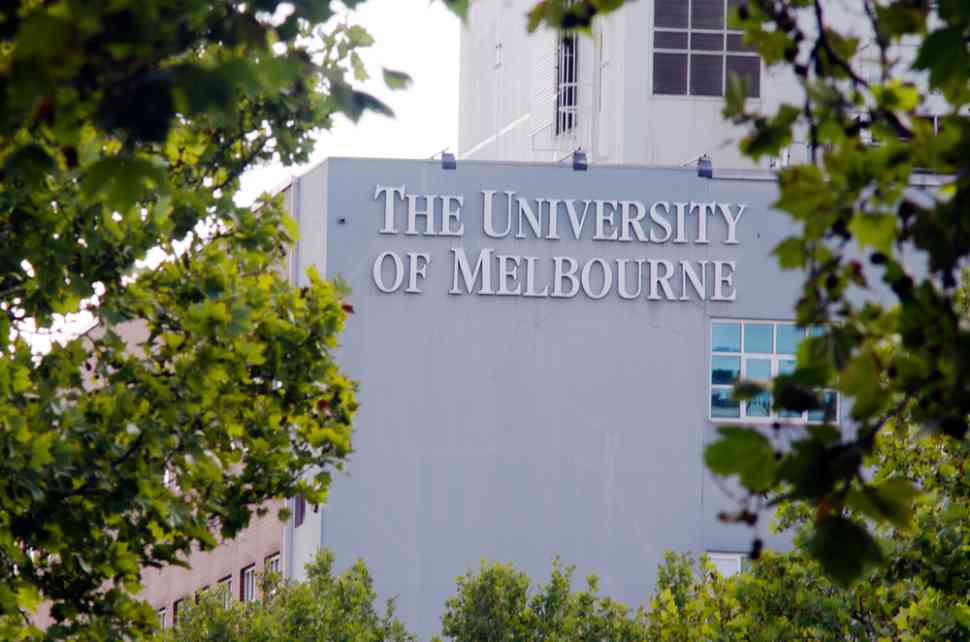 The University of Melbourne sign
Oceania includes 14 countries each of which is ecologically, socially, and culturally rich. It offers a varied amalgamation of cultures and economies that operate through peculiar standards, notions, beliefs, and practices. Some countries rank among the highly advanced in the world, and some are less developed. For a great part of its history, Oceania remained in oblivion and it was only upon the arrival of the European settlers that gradual changes to the local life were introduced and the world got to know about its many offerings. Today, Oceania is of high strategic importance in an array of areas including politics, environment, and higher education.
Higher Education has become a pillar of repute and prestige to the Oceanic region. This is evident from the fact that millions of students from all corners of the world migrate to many countries to pursue education. Australia and New Zealand, particularly, are known for their student-friendly, high-yielding, and world-class education system and have quite a few of their universities ranked among the global best. This fact also underlines the competition that applicants face when they apply to these universities. Still, you should actively pursue your application in these universities, as these are the gateways to a bright and lucrative future.
In case you want some help as to where to apply, here is a list with the top 4 in the region:
University of Melbourne, Australia
The second oldest university in the country, the University of Melbourne was founded in the year 1853 and is hence, called one of the sandstone universities. It is one of the highly regarded institutions of higher education in the world, with an exceptional footing in terms of academic quality and research output. In its academic organization, there are 10 units coupled with research institutes and centers. These 10 units include the Faculty of Arts, Faculty of Fine Arts and Music, Melbourne Law School, and Faculty of Science. Some of the country's finest centers are here as well such as the Walter and Eliza Hall Institute of Medical Research and the Grattan Institute. Moreover, the university harbors and encourages an entrepreneurial friendly environment.
Monash University, Australia
Monash University is a Melbourne-based public research university that was established in the year 1958. While its main campus is in Victoria distributed in four places, it also maintains a campus in Malaysia and a graduate research school in India and China. Known for its intensive research temperament, many research centers can be found within its domain such as the Monash Science Technology Research and Innovation Precinct (STRIP) and the Australian Synchrotron. All in all, there are 10 faculties that comprise many departments and centers; these include the Faculty of Law, Faculty of Education, Faculty of Engineering, Faculty of Arts, and Faculty of Science.
University of Sydney, Australia
On number three is the country's oldest institution of higher education: the University of Sydney is a prized Sandstone university that was established in the year 1850. Known for its solid academic reputation and high research activities, it trains among the world's world most employable lot of graduates. If that weren't enough, just check out its campus and experience an aesthetic shock as it is among the world's most beautiful. Those interested can choose courses offered in any of its 8 faculties and schools including the Faculty of Science, Faculty of Engineering, Faculty of Arts and Social Sciences, and Sydney Conservatorium of Music. The university is a member of the notable Group of Eight and the Association of Commonwealth Universities.
University of Queensland, Australia
Another sandstone university on the list is the University of Queensland. Anyone who has been following up with the international rankings would know about the bright ranks that the university takes up from time to time. Established in the year 1909, it quickly become one of the most sought-after universities in the world. Its giveaways include many degree programs, more than a hundred research centers and institutes, and an exciting student lifestyle. Over here, academic faculties are as diverse as they can get; faculties include the Faculty of Business, Economics and Law, Faculty of Engineering, Architecture and Information technology, Faculty of Medicine, Faculty of Science, and Faculty of Humanities and Social Sciences. So far as its research foothold is concerned, only a few can match with it. The University of Queensland has been home to many groundbreaking researches such as the invention of the HPV vaccine.
---
Add CEOWORLD magazine to your Google News feed.
---
Follow CEOWORLD magazine headlines on:
Google News
,
LinkedIn
,
Twitter
, and
Facebook
.
---
Thank you for supporting our journalism. Subscribe here.
---
For media queries, please contact:
info@ceoworld.biz
---
Tags :
Chief Operating Officer Insider
Chief People Officer (CPO) Insider
Chief Privacy Officer Insider
Chief Process Officer Insider
Chief Procurement Officer Insider
Chief Product Officer Insider