Atomic Habits Of The Business Leaders And CEOs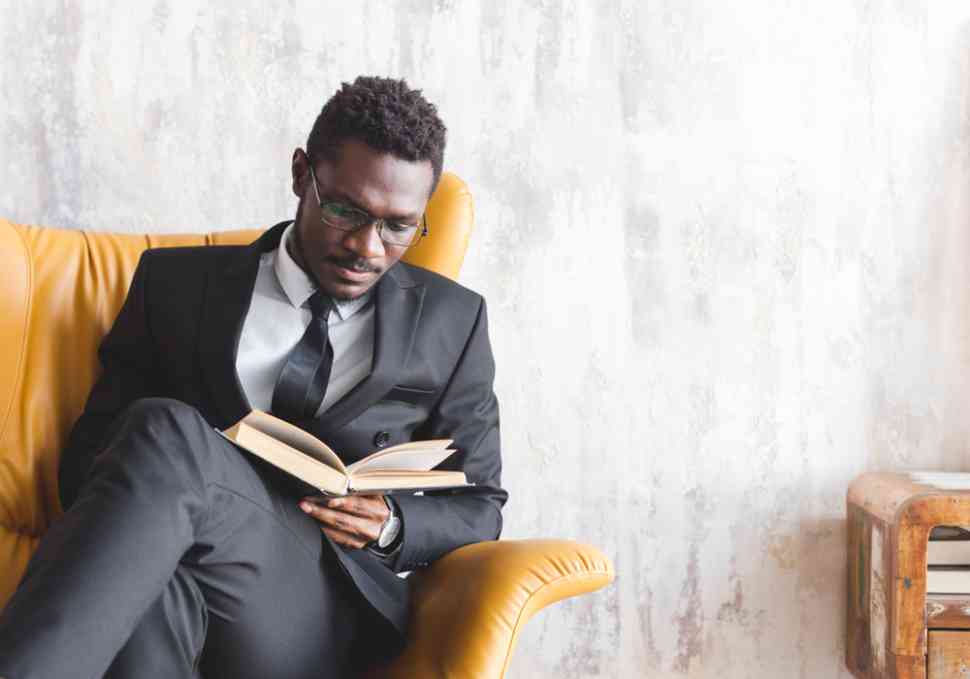 Successful businessman reading a book
Aside from the gargantuan success and creativity, there is one thing that all business leaders and CEOs possess. And that is following a set of the same atomic habits every day. Almost all the successful people in the world have a similar pattern of lifestyle which they follow religiously. Why? Cause it helps them to keep their focus steady and increase productivity.
Here in the blog below, we will focus on some of the common atomic habits of popular leaders and CEO:
Following Their Signature Style
You must have seen that most successful people have a common trend. They wear similar clothes every time. Well, this is not a coincidence but instead has a deeper meaning. Each time you wear similar clothes, there is no wastage of time. This small habit also boosts confidence and makes sure that you focus on bigger things easily.
Stay Healthy and Exercise Daily
Practicing a healthy life is what every successful individual invests in. Thus, to make sure that they enjoy life and do better things, both business leaders and CEOs maintain a healthy physique. Staying healthy, following an early wake-up routine is how leaders keep themselves motivated and focused.
Invest Time in reading Books
"A Good Book Is Equal To Many Friends". We all have heard this quote time and again. Thus, this is the main reason why CEOs and Business Leaders focus their time on books. From a variety of genres to business books, investing your time in reading will reap good results.
Networking
Successful people not only manage to stay ahead of people in work, but they also have a different perspective. This is the main reason why they are on a constant prowl for new talent. Networking provides the perfect avenue for this as you can get into contact with emerging talent and the smartest minds easily.
Delegating Tasks
CEOs or Business Leaders are the gamuts of the entire organization. It is with their successful thinking that employees can forge ahead and accomplish their tasks well. This is why it is important to know the individual talent of each team member and then delegate tasks accordingly.
Organization
If delegating tasks equally within people is one thing, planning and setting priorities is another. To make sure that every employee gives their 100% a CEO has to keep things in the loop and also have certain software for payroll and tax calculations to do their bidding. This will not only clear ambiguity but also help manage things properly.
Harnessing A Positive Attitude
"Stay Positive and Stay Focused". These are some of the idioms which we have known for a long. But did you know they have a strong impact on life? One of the major reasons why some people are successful is that they have a positive attitude. Staying positive not only lets negativity out of your way but also helps one to feel grateful for what they have.
Doing Charitable Acts
Successful people have a habit of doing charity. They know the value of sharing with the less fortunate and thus are involved in all types of CSR activities and more. This indeed sets them apart and helps them stay grounded irrespective of any circumstances.
Taking Time Out For Relaxation
Successful people try to relax by meditating or simply avoiding distractions. Meditation not only keeps the body calm but also helps the brain think wisely, which in turn helps in taking wiser decisions.
Constantly Challenging Themselves
All successful businessmen in the world have a habit of constantly challenging themselves. This leads them to break shackles of corporate orthodoxy and navigate towards success in a unique way.
---
Add CEOWORLD magazine to your Google News feed.
---
Follow CEOWORLD magazine headlines on:
Google News
,
LinkedIn
,
Twitter
, and
Facebook
.
---
Thank you for supporting our journalism. Subscribe here.
---
For media queries, please contact:
info@ceoworld.biz
---
Tags :
Alternative Managers Insider
Chief Fiduciary Officer Insider
Senior Executives Officers Insider
Senior Partner Insider
Wealth Advisor Insider
Wealth Consultant Insider