Three questions that will help your people become more strategic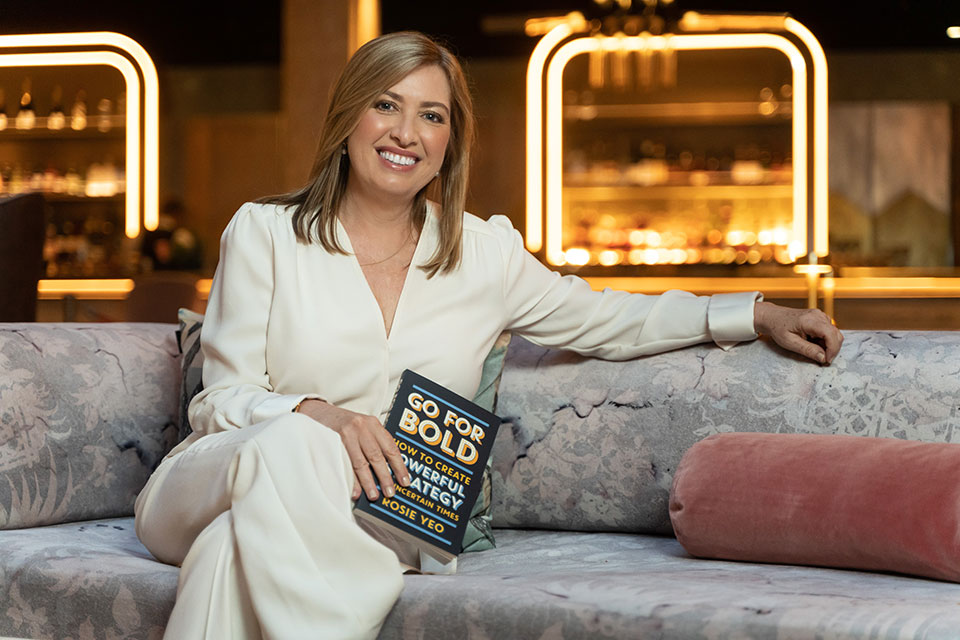 How do we help ourselves and the people in our organisations to become more strategic in the way we work and plan? How do we stay focused on winning the long game?  I've worked with many people at all levels of organisations over the past two decades, and I've noticed that some people are instinctively strategic. They scan the horizon, think laterally and imaginatively and map out several steps ahead and around. These abilities aren't confined to a certain level of education, or years of experience, or even which field people work in. Some people just seem to have an innate ability to blend information, imagination and ambition and create great strategy. Others struggle to make the connections. However, we can all learn how to become more strategic.
Sometimes people think that strategy is something other, more senior people do in the organisation. That's not enough to fuel boldness! All of your people need to feel that they are contributing to achieving a shared ambition for your organisation. So, here are some simple ways to encourage a strategic focus within your organisation, by encouraging the following three behaviours and three repeated questions:
1) Look up and wonder, 'What if…?'
There's a school of thought in psychology focused on encouraging people to look up. When we look up and out, we enter that daydreaming state I mentioned earlier called 'abstraction', and we begin to think in a different, more complex way. Think about the last time you looked up at the stars, or out beyond the horizon. It can lead to magical moments of contemplation in which your mind expands and you feel a sense of possibility.
You can't be strategic without being creative – since strategic thinking is about planning for a future that doesn't yet exist, we have to imagine what's possible. So, we need to collectively spend more time looking up. The best way to do that is spend more time together inspiring our collective imagination, by wondering, 'What if…?'
For example:
'What if we could expand our footprint?'
'What if we could communicate with our clients in an entirely new way?'
'What if we gave away our core product for free?'
2) Look around and consider, 'What about…?' 
The second behaviour we should be doing more of is looking around. A strategic thinker 'looks around' – by that I mean they view situations through a wider lens. Earlier I mentioned X's focus on finding team members who were 'T-shaped': who had deep expertise but were willing and able to collaborate across a wider field. This is 'looking around'.
In my 20s, I spent a few years working as a political adviser, and I learnt very quickly the importance of understanding all points of view before a decision was made. In politics, that's mainly so you can assess the level of community and stakeholder support and opposition. In strategy, using a wider lens ensures that you identify all potential opportunities and hurdles, including those that are not immediately obvious.
We are so focused on our own patch of grass and on what we know best that we often forget to try and see things from other perspectives, but as strategic thinkers in organisations, we must widen our range of questions, too. It's a given that you will be asking:
'How are our customers' needs changing?'
'What are our competitors up to?'
'What government policy changes will impact our operations?'
The challenge is how you can broaden your questions to look beyond your immediate sphere. For example:
'Where are our customers looking next? What are they excited about that we don't offer?'
'Where are new competitors or substitutes for what we do likely to emerge?'
'What can we learn from other industries about new ways of operating?'
'What government policy changes should we be advocating for that will help us succeed over time?'
So, we look up and we wonder, 'What if…?' We look around and we consider, 'What about…?' The third behaviour that underpins bold strategic thought is to lock in and commit to what matters most.
3) Lock in and commit to 'What matters most?'
Strategists open their minds, consider all perspectives and then make decisions. This requires a laser-like focus on what's most important. The reality is that we can't do everything, so we need to choose. This is just as important in the everyday decisions as in the big strategic discussions.
You can encourage people in your own organisation to ask this question more often by:
linking regular meeting agenda items to key elements of your strategy
finishing each work-in-progress meeting with a summary of 'what matters most' for the week ahead
challenging people to identify 'what matters least' on the work program (that is, what will have the smallest impact on the organisation's objectives, and whether it's really necessary).
Once a commitment has been made, there will always be a series of ongoing decisions and actions that contribute to bringing the strategy to life. Your organisation's ongoing strategic conversations are key to maintaining momentum and achieving bold ambitions.
---
Authored by Rosie Yeo.
Have you read?
# Best CEOs In the World Of 2022.
# TOP Citizenship by Investment Programs, 2022.
# Top Residence by Investment Programs, 2022.
# Global Passport Ranking, 2022.
# The World's Richest People (Top 100 Billionaires, 2022).
# Best Business Schools In The World For 2022.
# Satya Nadella: The most successful CEO of the Tech industry.
---
Add CEOWORLD magazine to your Google News feed.
---
Follow CEOWORLD magazine headlines on:
Google News
,
LinkedIn
,
Twitter
, and
Facebook
.
---
Thank you for supporting our journalism. Subscribe here.
---
For media queries, please contact:
info@ceoworld.biz
---
Tags :
Board Members Insider
C-Suite Leaders Insider
CEO Excellence Insider
CEO Peer Advisory Insider
Chief Information Governance Officer (CIGO) Insider
Chief Merchandising Officer Insider
Corporate Directors Insider
Globalization Insider