Top Colleges For Nuclear Engineering In Russia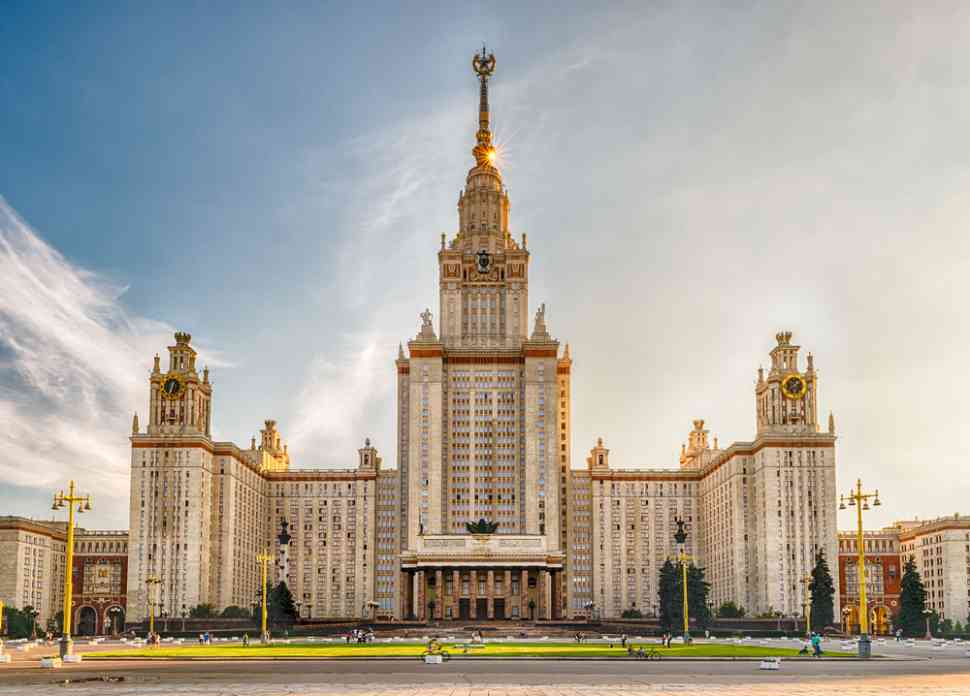 Lomonosov State University in Moscow, Russia
Russian engineering universities are well-known for their high educational standards. Engineering industrial universities in Russia provide training for careers in aviation, oil and gas, metallurgy, wood processing, and other industries that use machinery and equipment. An engineering professional would be able to not only troubleshoot and set up machine tools and other equipment, but also design equipment with the necessary functions for production.
Let's see the best colleges in Russia:
Lomonosov Moscow State University
Lomonosov Moscow State University (MSU) maintains its lead among Russia's top universities, slipping one spot to sixth position in the BRICS rankings this year. MSU's main building, which is also ranked 90th in the most recent world university rankings, is the world's tallest educational structure, and the university also has one of Russia's largest library networks, with about 10 million books, 2.5 million of which are in foreign languages. In the QS World University Rankings by Subject, Lomonosov Moscow State University was ranked in the top 50 for 28 of the 48 fields covered, including linguistics, physics, mathematics, modern languages, hospitality & leisure management, and computer science.
Saint-Petersburg State University
Saint-Petersburg State University (SPbU) has climbed to 11th position in the BRICS rankings this year, passing Novosibirsk State University for second place among Russia's top universities. SPbU, which is also ranked 235th in the world, is Russia's oldest university, having been established by Peter the Great in 1724. Around 400 interdisciplinary programs and 1,000 non-degree programs are available, the majority of which are taught in Russian, though there are some English-taught master's programs. Nine Nobel Laureates and other prominent personalities, including Russian President Vladimir Putin, are among the university's notable alumni. Three out of the 15 subjects for which Saint-Petersburg State University is globally ranked are modern languages, mathematics, and linguistics.
Novosibirsk State University
Novosibirsk State University (NSU) is ranked 12th in this year's BRICS and 244th overall, with the highest score for the foreign student's measure. Students at NSU profit from the university's position in Akademgorodok ('academic area,' Siberia's educational and scientific hub, and home to numerous research institutes and facilities, which is a world-leading science center. There are English-taught master's and doctoral programs available, but students who choose to study in Russian will benefit from NSU's intensive 12-week summer school. Novosibirsk State University is ranked among the best in the world in ten subjects, including physics and astronomy, which is among the top 100 worldwide.
Tomsk State University
Returning to Siberia, Tomsk State University (TSU) rose seven places to 19th in the QS BRICS ranking this year, with perfect scores for both the faculty/student ratio and the foreign student's indicators. TSU, which is also ranked joint 277th in the world, was established in 1878 as the Siberian Imperial University and now has around 18,000 students, including 2,000 international students. In subjects like linguistics, computer science, management, and physics, English-taught programs are available at both the bachelor's and master's levels. Tomsk State University is ranked in the top 250 in five subject areas, including physics and astronomy, and modern languages.
Moscow Institute Of Physics And Technology State University
The Moscow Institute of Physics and Technology State University (MIPT), which climbed seven positions to 21st in the BRICS and 312th in the most recent world university rankings, is next in our list of Russia's top ten universities this year. MIPT, which was established in 1951, is regarded as one of the country's leading physics and technology institutions. Many of its graduates have gone on to successful careers in science, politics, industry, and cosmology, and its faculty includes some of Russia's top scientists. MIPT is ranked in six subjects globally, with physics and astronomy receiving the highest ranking (in the top 100).
Tags :
Chief Creative Officer Insider
Shadow Director Insider
Trustees Insider
Vice Chairman Insider
Vice Chairwoman Insider
Vice president Insider