Top Colleges For Journalism In South Africa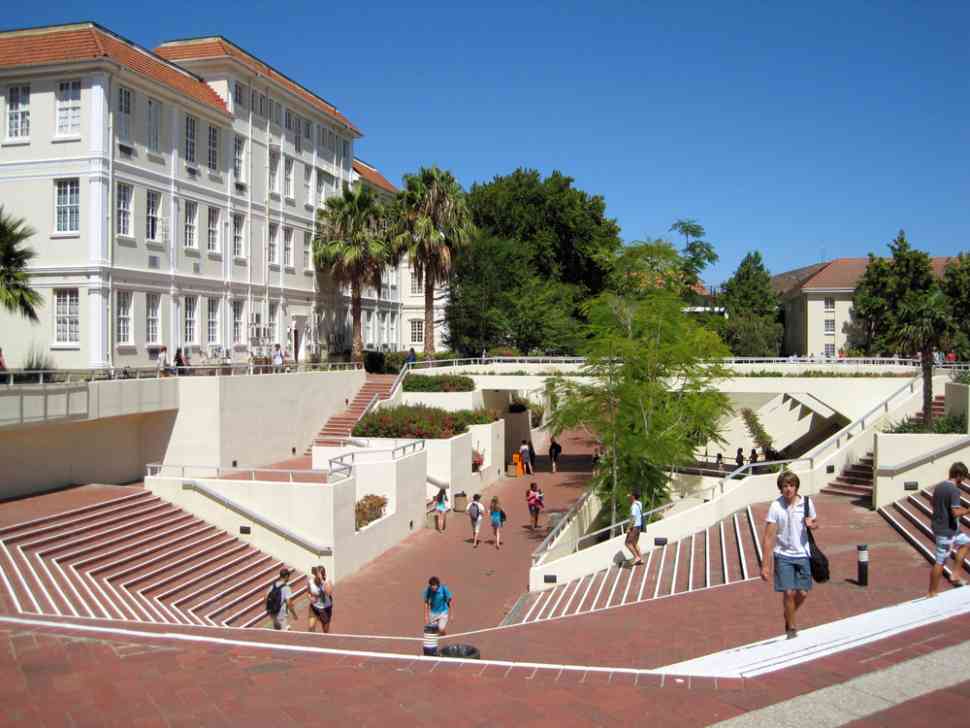 Stellenbosch University (SU) underground library and Rooiplein campus with students
If you have a fetish for engagingly using your communication skills on the digital platform then journalism is the thing for you. The journalism course gives you practical communication and digital skills along with the basic theoretical knowledge in media which helps to equip you with the required competencies that can create and develop media content.
Here is a list of some of the best and top-ranked colleges where you can study journalism in south Africa:
Stellenbosch University
This university offers both graduation and post-graduation courses. The BA honors course in journalism is one of those courses that are extremely popular. More than 100 applicants every year apply here for a one-year full-time degree. The MA in journalism is a basic 180 credit program that is based out of a virtual classroom system and also is a very modular course in its way in South Africa. This course is most popular with those people who want to extend their qualifications further and enhance their skills. You can complete the master's degree here in four years.

Rhodes University
At Rhodes, the MA program is designed as such which helps a student to better understand the field of journalism and media studies whilst aiming to ensure that they graduate with a broad view of different components. The student enrolling here should have a basic understanding of how and why the issues of media content, production, audience, and context are interconnected or linked. An interrelationship approach helps the student to research a very wide range of media interests like newsroom practices, media democracy, broadcast policy, community radio, HIV/Aids media, gender issues, sports media, new media, globalized media, and reception, etc.

Tswane University Of Technology
In a dynamic and globalized communication world, journalism is a discipline that plays a central role in keeping people up-to-date with what is happening around in their surroundings. The department of journalism has a mission to train media professionals that excel in the field of journalism and have a voice that can change the world. Tswane University of technology journalism students is trained to be always ready for the world of work and yet be at the cutting edge of communication. The state-of-the-art equipment ranges from online publishing to editing and also to layout for print. The university holds a strong placement record.

University Of The Witwatersrand
The Wits journalism program is most suitable for those who aspire to become working journalists. The university is located in Johannesburg which is also known as the heart of the country's media. The bachelor of arts with honors in this field name journalism and media studies is available for students who wish to enter the field of journalism both full-time and part-time. the teaching here is done by experienced professionals and the curriculum includes regular workshops and seminars with some of the most leading and professional journalists from the media industry.

University Of Johannesburg
Journalism, film, and television; all these subjects form a compulsory major for all undergraduate students. the department of journalism allows students to learn about, explore and conduct research on both theocratical and practical perspectives of their relevant field. Between journalism, film and television there lie a very great amount of synergy that gives a student an opportunity at the honor level towards working on joint projects. The university has combined both theoretical and vocational training course that offers to continue in the new department and also grow more.
Tags :
Chief Diversity Officer Insider
Chief Encouragement Officer Insider
Chief Engineering Officer Insider
Chief Everything Officer Insider
Chief Experience Officer Insider
Chief Financial Officer (CFO) Insider