Best Data Science Courses In Canada, 2022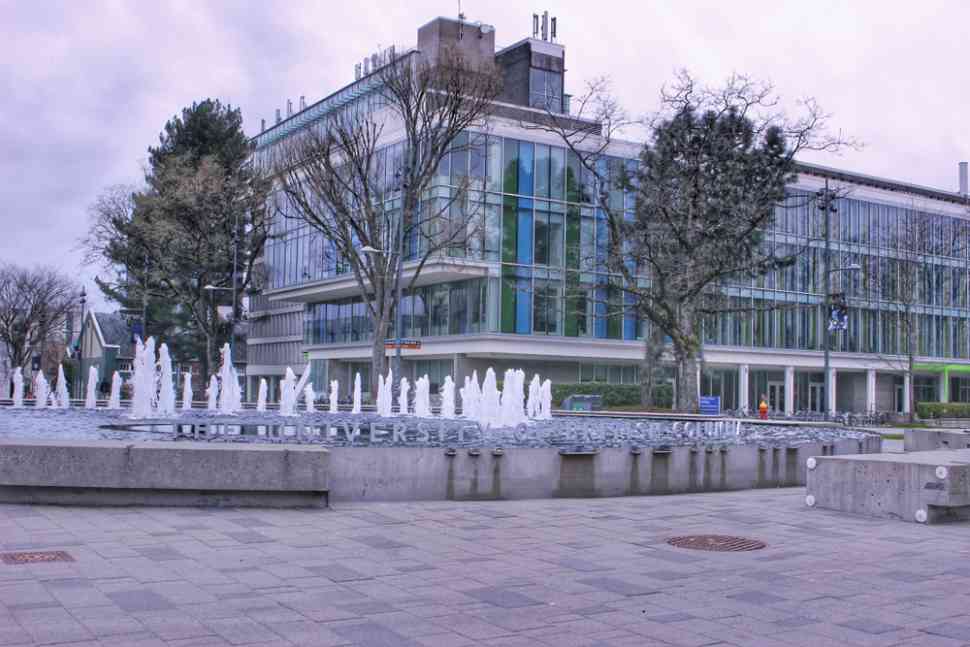 University of British Columbia (UBC), Vancouver , Canada
Data science is one of the most attractive jobs present in the current scenario today. The onset of big data has changed the way companies used to function. If we think practically then every organization wants to cash on big data to grow their business. This is where the role of a data scientist comes into play. In simple words, we live in a world that is bombarded with all kinds of astronomical data which when used effectively increases the output of an organization.
Thus, for all those interested in carving a niche in this career, here are a few colleges in Canada that help you in the course:
University of British Columbia
There is no denying the fact that big data today is affecting the way we work. Everything that we see or do generates data and if we can capture this, then there is a chance of more opportunities coming your way. The Data Science course from the University of British Columbia helps candidates to explore the niche more profoundly. With a sturdy focus on data storage, manipulation, and collection, the discipline helps candidates focus and uncover data and take decisions that increase the efficacy of the business.

Ryerson University
For all those interested in a prolific career in Data Science Ryerson University is the best choice. The discipline combines expertise from several domains such as machine learning, data visualization, and operation research which helps you in your career ahead. Candidates who pursue the course also gain good know-how of data-driven models, analytical tools, that are used in practice today. From having acclaimed faculty members to a global curriculum the course leverages technical skills and core competencies together which is a pre-requisite today.

University of Toronto
The University of Toronto is another acclaimed institute to pursue data science courses in Canada. What makes the institute different is that it helps students gain an upper hand in understanding statistical and other advanced methods. Apart from that the program also prepares students for a career ahead in the data science industry. Also, the global curriculum allows working with large data sets about different domains such as business, government, and science. So, for all those looking ahead towards a career as a data scientist here is a perfect launchpad for your dreams.

Carleton University
What makes the data science course at Carleton University best is its approach towards the discipline. The discipline is geared at candidates who apply their analytical skills and decode the big data sets collected by the government and industry. All the students who pursue the course get a chance to educate themselves in the data domain and look for opportunities to leverage them. And once you have completed the course there are multiple sectors in which you can get placed. So get ready to combine your data learning skills and make way for a more prolific career with the earned expertise.

HEC Montreal
HEC Montreal is also regarded as the first business school in Canada. Established in 1907, the French-language institute attracts over 4,000 students from around 150 countries. One of the top-notch courses to pursue in the institute is a Master's degree in data science and analytics. The program aims at teaching the candidates skills that allow them to easily decode big data. Students who enroll in the institute also take part in understanding business issues and churn analytical solutions for them. Apart from that, the major will also teach you techniques and theories from many other fields which help in your career. With a global curriculum that is leveraged with great teaching experience, a Data Science course in HEC Montreal is a perfect way to shape your career.
Have you read?
# Best CEOs In the World Of 2022.
# TOP Citizenship by Investment Programs, 2022.
# Top Residence by Investment Programs, 2022.
# Global Passport Ranking, 2022.
# The World's Richest People (Top 100 Billionaires, 2022).
# The In's and Out's of Marketing Nuance: Why you struggle to communicate with Marketer by Liz Papagni.
# 5 strategies for leaders to celebrate Employee Appreciation Day by Austin Franklin.
Tags :
Mega Rich Insider
Multi Millionaire Insider
Multimillionaire Insider
Richest Insider
Successful People Insider
Super Successful People Insider
Ultra Rich Insider