How Covid-19 has affected the education sector globally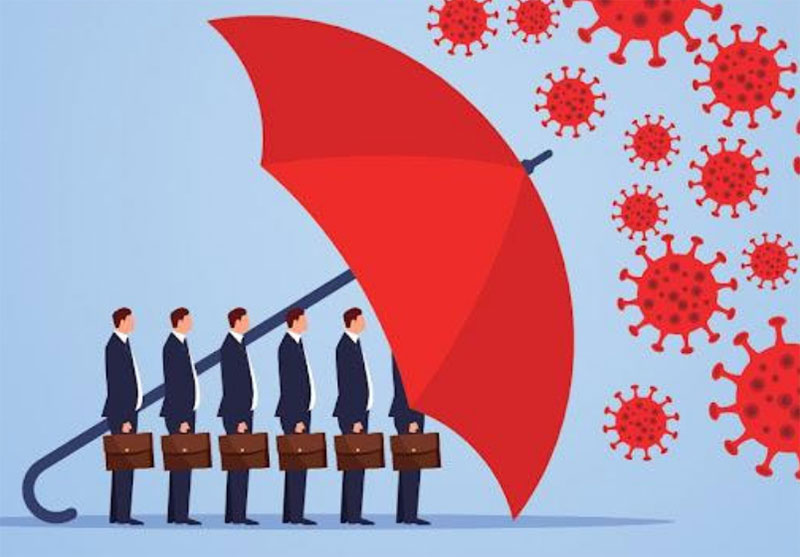 Since the covid-19 virus has hit the world, nothing has been the same. So many people have lost their lives and a lot of many have lost their jobs. Everybody is affected by the virus and likewise, the education sector has got affected as well by the virus. Parents are scared of sending their kids to schools and schools are trying to come with some loophole or another to help the students stay connected and cover as much syllabus as possible.
The virus has not let anyone go out and perform usual basic activities not only attending school but also missing out on the education which only one can experience whilst one is in the school. in-class education has another level of satisfaction and impact on the students. Let's go through some points as to how the covid-19 virus has affected the education sector not only nationally but globally.
Remote learning and digital classes

Almost all the schools and colleges have initially waited for the pandemic to get over, however when they all saw there was no relief everyone started with digital classes where students had to attend classes as their regular school classes only that now they sit in front of a screen when attending a class. The only positive about remote learning is that now students can learn everything at their own pace which is also a big setback because that makes the student lethargic that could keep them behind from the rest of the classmates. This has also given food of thought to all education ministries that it can also introduce online classes as an option too later when the situation is back to normal so that kids who cannot attend school physically can still learn the best via digital classes.

Lack of digital knowledge amongst the teachers
A lot of teachers across all the nations were just looking forward to some of the other ways to teach students so that their salary would be credited and that no educational time is hampered. Looking at the percentile of how many teachers are technology-friendly and not familiar the bar would be higher on the end of those who are not very familiar with the technology. Initially, it would have been very hard for them to cope up with the technology and also to present everything to students whilst making sure everything from the syllabus is covered and nothing is left untouched.

Children dropping out of school
As all the markets are at risk and people are rapidly losing their jobs daily wage earners are forced to take out their children from school. The rate of children dropping out of school has rapidly increased since when Covid-19 has hit the world. This is impacting education and hampering the future of the children. About 23 million children till now have withdrawn their names from their respective schools.

Even though covid has hit the world bad every sector is affected and adapting to new improved changes and so is the education sector. People are still trying to get a hang of digital classes and managing life along with that. Covid has and will continue to be a great evil for financial stability and it will increase the financial gap by more than one-third from what it has affected by now. It has become the new normal yet only wishing everything is settled and things go back to how they were earlier.
Have you read?
# Best CEOs In the World Of 2022.
# TOP Citizenship by Investment Programs, 2022.
# Top Residence by Investment Programs, 2022.
# Global Passport Ranking, 2022.
# The World's Richest People (Top 100 Billionaires, 2022).
# Jamie Dimon: The World's Most Powerful Banker.
---
Add CEOWORLD magazine to your Google News feed.
---
Follow CEOWORLD magazine headlines on:
Google News
,
LinkedIn
,
Twitter
, and
Facebook
.
---
Thank you for supporting our journalism. Subscribe here.
---
For media queries, please contact:
info@ceoworld.biz
---
Tags :
Billionaires Insider
Capitalist Insider
Economics Insider
High Net Worth individuals Insider
Millionaires Insider
Money Insider