Best Animation Colleges In France, 2022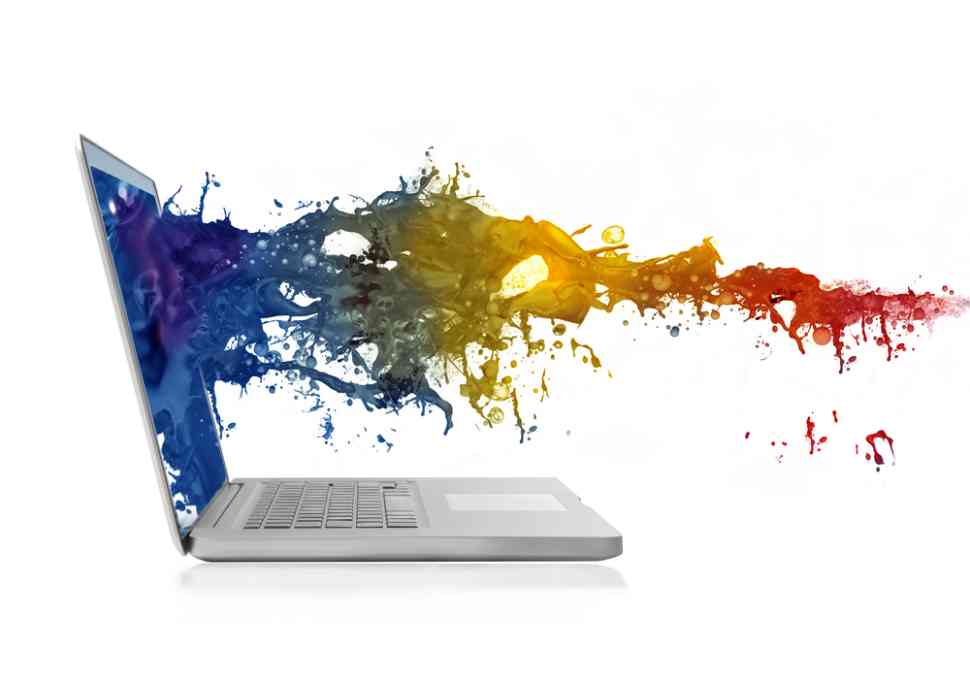 Colors jumping out of a laptop screen symbolizing digital arts
France as a nation has so many feathers to its name. Acclaimed for natural beauty, tourist attractions, and above all culture, the country has been renowned for decades for its film festivals too. But away, from all the glitz and glamour, what sets France apart is its hold in the animation sector also.
Thus, for all those interested in a career in digital arts, here are some of the best colleges to opt for in this gorgeous locale. Touted for their curriculum, the institutes help you forge ahead in the animation sector due to the opportunities that lie at the core.
Mopa, Arles
The Computer Graphics Animation School started as Supinfocum, Arles in 1988 before being renamed. Since then the institute has gained immense recognition among top-league. One of the prime reasons for the institute's super success is the future it presents. Major students who have completed diplomas from the school are now working in international studios. The 5-year course helps students achieve Advanced Diploma certification as CG filmmakers along with getting trained on equipments in professional studios. In the final year, however, students are required to produce a short film which will then be judged by hurry members from the industry.
ISART Digital, Paris
The institute was started in 2001 and since then has built a legacy of its own. What makes the center of learning so different is its focus on various aspects of the animation sector. Interested candidates who enroll in the course get a chance to forge ahead in careers like Video Games and 3D-FX animation. Apart from that the institute also has partnerships with big firms across the country which gives students work exposure. The 3D-FX animation program offers a bachelor's certification and is an amalgamation of real-world experience with work. With an over 92% employment rate across the programs, ISART is a top pick for animation courses.
Gobelins, Paris
Gobelins is one of the old institutes in France. The center of learning was founded in 1975 and offers a variety of courses in Animation, Film making, Video Games, and Motion Design. Even the school's courses are diverse as it caters to various individuals such as professionals, students, and businesses. For all those interested in a career in animation program options include a four-year bachelor's degree in Animation. Apart from that a Master's degree in Character Animation and Animated Film Making is also there. With a legacy of films such as Despicable Me and Monster in Paris under its name, Gobelins is one of the best institutes to learn the trade.
ArtFx
ArtFx is the brainchild of a group of professionals who went ahead to start this venture. The School of Digital Art was started in 2004 and boasts 470 students, 70 graduates, and 510 alumni on different campuses. One of the major demarcating aspects of the school is that it helps candidates to learn both aspects of animation is filming and compositing. Due to this very fact, the degree pathways are also different including a bachelor's degree in 2D animation and a Master's Degree in 3D animation, CGI, Visual Effects, and Video games. All programs include workshops, internships, and presentations of their work in front of industry leaders which forms the major takeaway.
Rubika, Valenciennes
Rubika Animation School is leading the way for high-grade professionals since 1988. Today such is the popularity of the institute that it caters to more than 1200 students, across various campuses. The institute offers a bachelor of Animation with 3D and special effects specialization for 5 years. With an over 90% employment rate, the short films produced by professionals are recognized all over the globe which adds to their success story.
Have you read?
# Best CEOs In the World Of 2022.
# TOP Citizenship by Investment Programs, 2022.
# Top Residence by Investment Programs, 2022.
# Global Passport Ranking, 2022.
# The World's Richest People (Top 100 Billionaires, 2022).
---
Add CEOWORLD magazine to your Google News feed.
---
Follow CEOWORLD magazine headlines on:
Google News
,
LinkedIn
,
Twitter
, and
Facebook
.
---
Thank you for supporting our journalism. Subscribe here.
---
For media queries, please contact:
info@ceoworld.biz
---