The three things you should never let control you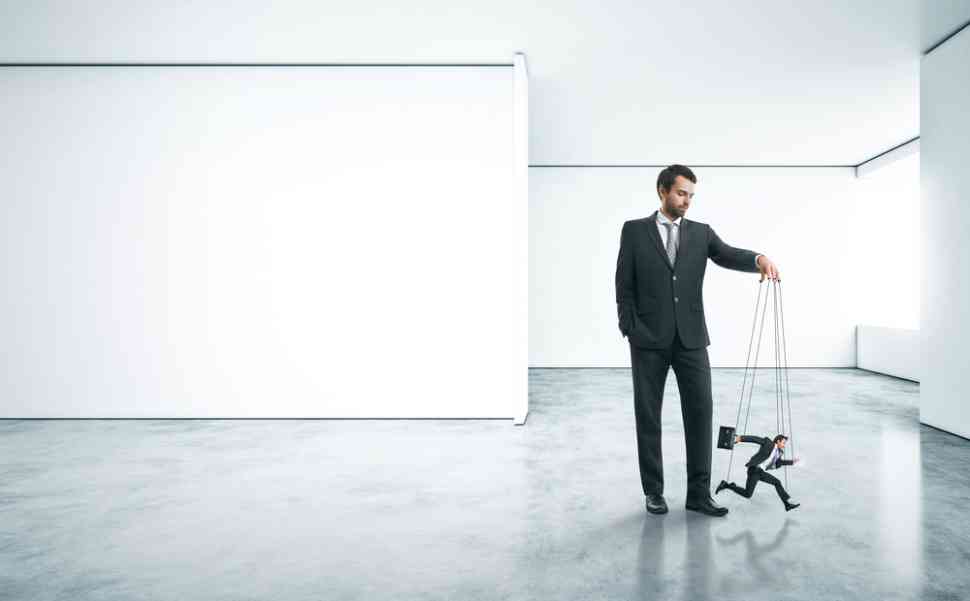 Successful businessman keeps the puppet of himself
Many things can have an impact on us. Some of them can be controlled and filtered while some others are "too big" to deal with. It has been noticed that most people lose their freedom because they let the following three things control them. Let's see what these three things are.
Other people
The most simple way to divide people is to distinguish them between ourselves and other people. On the one side it is us and on the other side the rest of the world. If there is one thing for sure is that on this planet we come on our own and we leave on our own as well. There is absolutely not a single relationship that is not determined by our personality. Others symbolize society. There is a term called "the important others" that refers to parents and caregivers one may have.
People who surround us during our youth and the first years of our lives are the so-called important others. The people who affect us a great deal and probably control us even if that is not their purpose. Being defined and controlled by others is the purest way one can understand that they are not free. We should not expect others to think highly of us to appreciate ourselves. All we should care about is how to make ourselves happy and after that, how to make others happy. Respect should be less crucial than love and this way the whole stress of "what others think of me" can be eliminated.

Money
There is no one who does not enjoy having money. Money can solve a lot of problems but it can also create some others. One of the best advantages is that it gives us the freedom to make the choices we want. In addition, we can focus on our personal development without having to worry about how much we will end up spending, and finally, it gives us the opportunity to help others, be generous, and offer back to society and the world in general.
We are no longer controlled by our poverty, however, if we are to be controlled by money perhaps it is time to reconsider. The first thing has to do with the fact that people run towards it and forget the reason for their existence. If money is not used to make our lives easier then something is not going right. Unfortunately, most of us work too many hours to make sure we gain enough money to satisfy our special needs. This way we finally miss the point and forget to enjoy the limited time we have on this planet.
Some people even get married or create relationships based on the financial status of other people. Therefore, we can surely say that money controls people, and the moment this starts to happen we should wake up and focus on the intentions that determine our personality and not external parameters such as money or fame.

Past experiences
Experience is the best way to learn and whatever conclusion comes as a result of our own experience is more than vivid in our minds. Sometimes we find it hard to get over them and this holds us back. A sad or disappointing experience can be the beginning of neurosis or a serious psychiatric condition. Therapy is always a solution for people who refuse to move on but even if things are not as bad as that, past experiences can play a critical role in our choices for the rest of our lives. When the past is not exactly what we would describe as a bright situation we have to find a way to picture it in our heads using different colors. I have many times discussed the importance of optimism.
Of course, if we do not refuse, that experience also has some valuable lessons to teach us. I do not suggest that one should not consider it, on the contrary, we imply that no one should allow previous experiences to control them. The only one who should have control over us is ourselves and experiences have an indirect way to affect us so deeply that they end up controlling us most of the time.
Have you read?
# Best CEOs In the World Of 2022.
# TOP Citizenship by Investment Programs, 2022.
# Top Residence by Investment Programs, 2022.
# Global Passport Ranking, 2022.
# The World's Richest People (Top 100 Billionaires, 2022).
Track Latest News Live on CEOWORLD magazine and get news updates from the United States and around the world. The views expressed are those of the author and are not necessarily those of the CEOWORLD magazine.
Follow CEOWORLD magazine headlines on:
Google News
,
LinkedIn
,
Twitter
, and
Facebook
.
Thank you for supporting our journalism. Subscribe here.
For media queries, please contact:
info@ceoworld.biz