ALPHA'A: Altering The Course And Future Of Art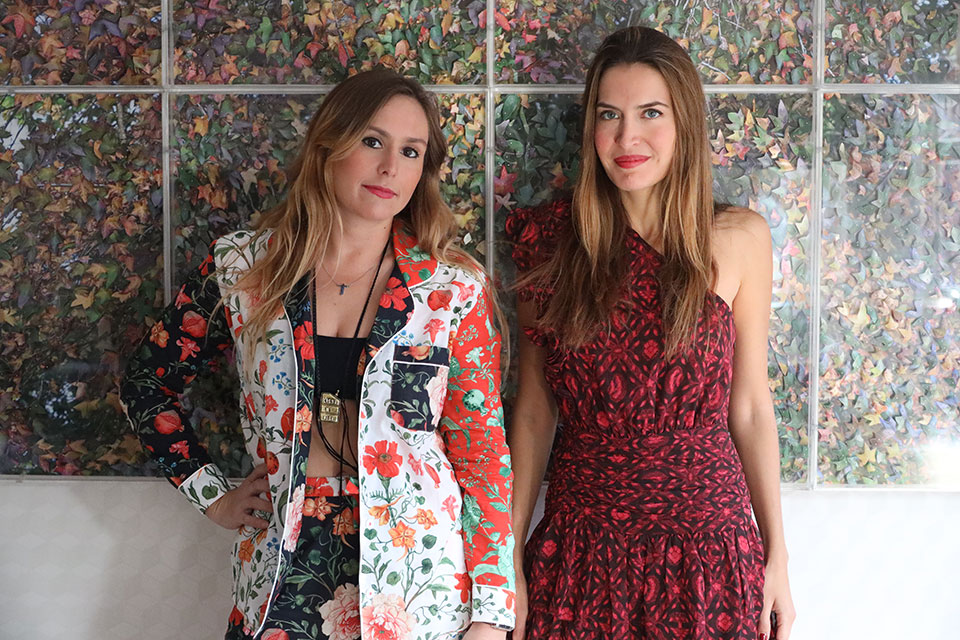 Manuela Seve and Renata Thome
ONE ONLINE PLATFORM TAKES ON THE WORLD OF ART COLLECTION. 
Art collection has always been a matter of personal taste and interests, values, and points of view. In short, the art we gravitate towards, surround ourselves with, and seek out for purchase is and has always been a distinctly unique experience. Explore any culture around the world, and you'll find evidence of its own set of trends, ideals of beauty, and storytelling that can be seen across all artistic mediums and spanning the entirety of that culture's history.
The human species is driven to create, share, and cherish the art we feel might best define some aspect of our personal or collective experience at any given moment in time, but when it comes to the world and the business of art collecting, however, there has long been an economic barrier separating those who can afford to buy, and those who can only afford to appreciate from afar. In fact, that access barrier often even includes the artists themselves, who very often retain little to no ownership or livable compensation from their own talent and effort.
Manuela Seve and Renata Thomé developed their community-based, online platform Alpha'a in 2014 with the determination to level those scales and to revolutionize the world of contemporary art through a B2B marketplace connecting over 7,000 visual artists from all over the world with businesses and companies that seek unique, high-quality art for their offices, homes and public spaces.
Collaborating with industries that span hospitality and interior design to tech, commercial and residential, Alpha'a uses its own in-house blockchain technology that was developed long before NFT was considered a household name. It offers certified and authentic, tailor-made art collections and special edition prints through the "largest, inventory-free art collective in the world," according to Seve and Thomé, with an intent to increase transparency and opportunity in the art market. 
We provide "the white glove experience of a gallery, the speed of an online transaction, high customization, and affordable pricing," say the industrious Alpha'a founders, and they deliver upon those promises by streamlining the supply chain process and reducing the cost of shipping, time and materials by printing each piece within the country and geographical proximity of the customer's business. Their customers include Airbnb, Gilt, West Elm and Zola, and some of the notable artists on their roster include Ernesto Neto, Jarbas Lopes, Alexandre Arrechea, and Nelson Leirner to name a few. As it rounds out its busiest quarter yet, Alpha'a shows no signs of slowing anytime soon. 
Born in Brazil, and both of Latin descent, Manuela Seve and Renata Thome experienced their share of new business hardships from the start. Securing initial, external funding can seem a Herculean effort for any ambitious startup venture, but this hurdle proved even more complicated by their being Latin American and female entrepreneurs.
Nevertheless, they continued to build momentum, and upon graduating from the Metaprop Accelerator program at Columbia University, soon found themselves in the beneficial company of enthusiastic supporters, future collaborators, and inspired champions. Their combined background in art, finance, and galleries also offered a solid foundation of expertise, connections and passion. 
Today, Alpha'a is hard at work building out its own certification technology platform, aptly called Alphaa.io. Its tagline, NFT for REAL, unveils its focus on real assets, the real estate market, and their core clientele. The intention of Alphaa.io is to simplify the authentication and certification process for original artwork through a cutting-edge, hybrid NFT system that utilizes digital clones to provide immutable reference for provenance, and bypasses the need to create a meta wallet. Furthermore, Alphaa.io seeks to empower the artists themselves with transactional power and the opportunity to build generational wealth and set royalties, while also guaranteeing ownership and history of transactions on the full chain of custody for its customers. A QR code on the back of each piece of art links back to the Alphaa.io platform, enabling the owner to then transfer ownership swiftly and directly as needed and entirely online. Each purchase also receives a unique identifier acting as access to that work's token, and finally, the trading process requires the specific piece and the purchase token to have the same owner. Once completed, Alphaa.io's streamlined solution for the increasingly problematic transparency challenges that have long-plagued the collectibles market, particularly with the rise of NFTs, offers incredible value and peace of mind for both collectors and artists alike. By expanding transactional visibility and offering a certification and authenticity guarantee that all parties can trust and leverage, Alphaa.io facilitates easier, more reliable trading that ultimately benefits everyone. 
Seve and Thomé's ambitious mission does not end there, however. Over 50% of Alpha'a artists are female, in contrast to the mere 13% national average in today's art market, and its founders are deeply invested in expanding opportunity for the gifted talents whose work they curate. In addition to ensuring provenance, the QR code integration also creates links to personalized video content of the artist discussing elements of their artistic process and/or personal connection to that piece's subject or inspiration. As a result, Alpha'a's more humanistic approach to buying and selling visual art has also been successful at attracting and encouraging younger generations to venture into the art collectibles world, since these consumers tend to have an ever-increasing demand for traceability, transparency and authenticity no matter what industry they operate and purchase within. Furthermore, the platform allows clients and select audiences to vote on new works as they're unveiled on the site, essentially democratizing the art industry by making it accessible and inclusive to anyone who might be interested in getting involved and perhaps building a collection of their own one day. The works that receive the most votes go on to receive limited print editions which have proven to be yet another effective way to involve new players in the collectibles world. Through these limited prints, Alpha'a created an appeal that wasn't readily obvious before, since limited prints are more affordable for first-time investors, but still able to appreciate in value over the years which reduces the financial risk for new appreciators seeking to develop their artistic palette, and begin a collection of their own. 
The luxury to purchase art based simply upon the work and artists that resonate most profoundly with our tastes, ideals and imaginations is no longer a luxury merely afforded to the wealthy. Thanks to the endeavors of Alpha'a and its Alpha's.io platform, the future of art now has a hopeful chance to return to the way it was always meant to be: deeply personal, accessible, and effectively universal all at the same time.
---
Have you read?
# Best CEOs In the World Of 2022.
# TOP Citizenship by Investment Programs, 2022.
# Top Residence by Investment Programs, 2022.
# Global Passport Ranking, 2022.
# The World's Richest People (Top 100 Billionaires, 2022).
# Best countries for birthright citizenship, 2022.
---
Add CEOWORLD magazine to your Google News feed.
---
Follow CEOWORLD magazine headlines on:
Google News
,
LinkedIn
,
Twitter
, and
Facebook
.
---
Thank you for supporting our journalism. Subscribe here.
---
For media queries, please contact:
info@ceoworld.biz
---
Tags :
Board Of Trustees Insider
C Suite Insider
C-level Executives Insider
C-Suite Executives Insider
Chief Investment Officer Insider
Corporate Executives Insider
Executive Level Managers Insider
Senior Executives Insider