Culture, purpose and pay will stem The Great Resignation
Leaders might feel superhuman powers are needed to retain their employees in 2022, as The Great Resignation rages on. However, my view is that stemming the tide of talent defections is within relatively easy reach for we mere mortal CEOs, so long as our organisations' values, HR policies and management styles are calibrated in the right ways. 
Time and again research shows workplaces need a strong, inclusive culture at their heart, so that people feel part of a community that genuinely cares for them, their family, the local area and the planet. There needs to be a sense of real purpose and meaning in people's daily work, with teams working towards a shared goal that ideally achieves something worthwhile and positive in the great scheme of things. Combine this with attractive salaries and workplace flexibility that meets your employees' needs and expectations, and you'll very likely maintain 'employer of choice' status and weather the storm, without any call for shapeshifting or X-ray vision whatsoever. 
In a world where, post-COVID, many employees have begun to reimagine the world of work, what's the best way to make tangible progress, and tackle the root causes of disaffection within an organisation?
Resignations are set to continue
Firstly, lets recap on the problem. Last spring Microsoft's 2021 Work Trend Index revealed that 41% of the workforce were considering leaving their employer. Meanwhile the US Labor Department recorded that 4 million people left their jobs in April 2021, and Jobsite found that 73% of US workers are considering quitting their jobs in 2022. In the UK, vacancies last autumn hit record highs with three in four saying they would look for new work in 2022. No wonder businesses are scratching their heads for ways to retain their talent. 
Commit fully to your culture 
Clearly the pandemic has awakened a hunger for meaning and purpose, and this must be addressed today in company culture. Recent research from McKinsey found the top two reasons employees cited for leaving were that they didn't feel their work was valued by the organisation (54%) or that they lacked a sense of belonging at work (51%).
In the current market, skilled individuals have the luxury of being able to choose where to work, and it's clear they gravitate to organisations with a strong purpose, beyond making money. I know we've seen candidates choose us over another technology company, because they understood our aim of helping the construction industry modernise, adapt and become more sustainable.
In the job market, the rush to facilitate remote working has exacerbated the problem of feeling under-valued in the last 18 months, I believe. Nurturing a sense of belonging and adhering to shared goals is hugely challenging when teams are working far apart from each other. Undoubtedly, silo mentality has been unavoidable in many workplaces. While continued lockdowns have stalled our plans for fun social events and collaborative working, which is frustrating. We know that returning to our wonderful office space in Newcastle in the north of England will help people re-connect and understand the true culture of the place. With a third of people having joined during lockdown times, so many individuals have yet to fully live their best NBS life.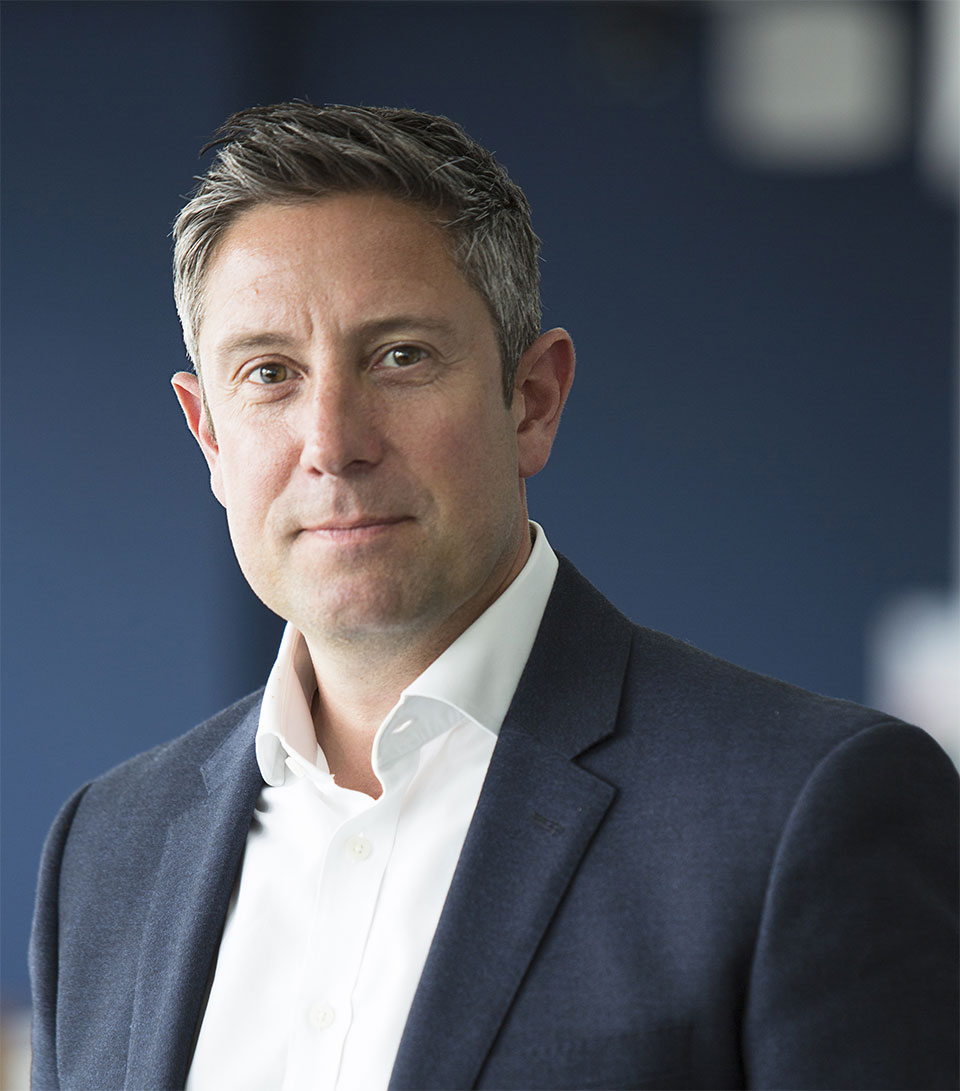 Keeping in touch 
Hybrid working is here to stay. When dealing with a 'dispersed workforce', even in a reduced form, leaders need a view on what's working, and what isn't for their teams. Regular 'pulse' surveys give management a valuable temperature check of employee attitudes, and over time you can gather both quantitative and qualitative feedback. Because these are anonymous, they are revealingly truthful and therefore very useful. 
Focused team meetings and one-to-one also give leaders the chance to see first-hand how employees are coping with workloads, to check whether individuals are enjoying tasks, utilising technology correctly and where the stress points are being felt. Senior leaders must be excellent listeners, with the nous to separate the 'noise' from the real issues. They must also be able to read situations beyond spoken or written words – so recognising body language and sensing fraught relationships and brewing toxic situations before damage is done. 
I'd remind leaders to be conscious that feedback is futile unless demonstrable actions come out of it. Make sure the desired changes are made and everyone hears about them – whether that's better-quality coffee being introduced, or top-level strategy being more efficiently communicated across teams.
Hybrid working should be handled with care 
Technology is enabling a great deal of remote, autonomous working, but the dark side of autonomy is that you're not fully engaging with others across the business. Leaders need to be wary of this. At NBS we're conscious that mentoring, collaboration and team work should not be allowed to disappear no matter how the workplace evolves. Creativity, learning and shared experiences are hard to simulate via a screen.  
That said, lockdowns allowed us all to take up new leisure activities from running to singing to campervan weekends, and we've adapted our lives accordingly. Few would want to give them up now, so if we can 'stretch the day' and still be productive, this is to be welcomed and employers should trust that work will be completed within the hybrid model. Certainly, sensible discussions taking place now about parental responsibilities were long overdue in the workplace. Openness to flexibility around childcare is thankfully becoming the norm. 
Play and pay fair
The coming years will see incredibly tough competition for top talent and skimping on salaries and incentives should not be an option if you want people with the right skills, experience and attitude. 
And I'd warn against hiring people who don't have the right personality and values to fit your organisation. Psychometric testing can help, but the whole recruitment and retention process should be geared to attracting, selecting and nurturing people who care about the same things the company cares about.  
Wellbeing is a hot topic, but by now it's a hygiene factor and shouldn't be seen as a differentiator in the job market. Organisations have to make their wellbeing programmes more than a tick box exercise. So, for instance offering real value that will impact people's and physical health. For example we have talks and initiatives around nutrition and sleep for example, as well as access to fitness services, including onsite Peletons. 
Build their skills and your talent pipeline
People expect us to help them build transferrable skills so they can further their careers. This is where the Employer Value Proposition (EVP) is absolutely essential – employers must do all the legwork to make themselves stand out, to attract the most sought-after employees. This will pay off if the right people are hired, and retention rates stay high. 
Finally, don't neglect your talent pipeline. That means getting more people into the business and giving them great jobs and real skills that will benefit them for life. Once they're with you, don't blow it by failing to listen or care. It doesn't take a superhuman ability to see how important these things can be.
---
Written by Russell Haworth.
Have you read?
# Best CEOs In the World Of 2022.
# Best Citizenship and Residency by Investment Programs.
# These are the world's most and least powerful passports, 2022.
# The World's Richest People (Top 100 Billionaires, 2022).
# Case Study: Warren Buffett, LVMH's Bernard Arnault, Apple's Tim Cook, and Elon Musk.
---
Add CEOWORLD magazine to your Google News feed.
---
Follow CEOWORLD magazine headlines on:
Google News
,
LinkedIn
,
Twitter
, and
Facebook
.
---
Thank you for supporting our journalism. Subscribe here.
---
For media queries, please contact:
info@ceoworld.biz
---
Tags :
Boards Insider
Chief Financial Officer (CFO) Insider
Chief People Officer (CPO) Insider