How To Apply For An Irish Visa (requirements and the application procedure)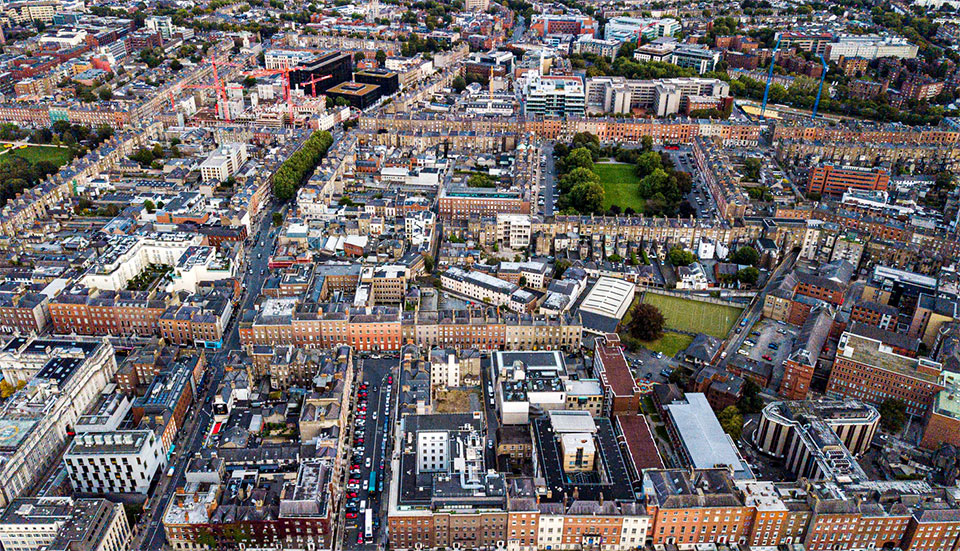 Nestled away in the gigantic Atlantic sea, Island is often referred to as the Emerald Isle for its magnificent views. From sheer cliffs, vibrant cities and cosy bays, the country is also home to Irish whiskey.
However, apart from its endless beauty what pulls immigrants towards Ireland is its industrial scenario. Today many big companies such as Google, PayPal, Facebook, LinkedIn and Microsoft have set up their offices in Dublin, giving a boost to the employment rates.
If you are also looking forward to acquiring citizenship in this lush country, then here are a few important points to consider.
The article below has detailed information regarding the types of Irish visas, requirements, and the application procedure. 
Overview:
Not many people know this but applying for an Irish visa is dependent on your current nationality. This means people belonging to different countries will have a different procedure to meet up to. However, immigrants need to keep one small thing in mind: the Ireland visa is simply a pre-entry clearance and it does not offer entry into the country.
What Is The Ireland Visa Policy?
As discussed earlier the rules for entering Ireland entirely depend on the country you originally belong to. Thus, with respect to your nationality, the Irish Visa is broadly classified into three categories:
EU/EEA Nationals: If a person belongs to either EU or EEA then the whole visa process becomes quite simplified. Any immigrant, investor or business personnel belonging to those countries can enter and stay up to 3 months in Ireland. All you need is your valid passport or national identity card. Also, if you belong to these nations then registering with immigration authorities is not considered a priority task.
Non-EU/EEA Nationals Exempted from Irish Visas: The second category belongs to Non-EU/EEA nationals. If you by any chance do not belong to the EU/EEA countries but hold visa-free travel to Ireland, applying for an Irish visa is not mandatory. However, once you arrive in Ireland, you will have to register with the immigration authorities at border control. Your further stay is then decided by the immigration officer.
Non-EU/EEA Nationals Subjected To Irish Visas: If you belong to a nation that falls under the Irish visa regime then it becomes mandatory to apply for an Ireland visa. So for all those applying for the same the following criteria shall be kept in mind:Get permission to travel to Ireland from your own country.
Once you arrive in Ireland, your further stay depends on the permission given by the immigration officer.
What Are The Type of Irish Visas?
Generally, Irish visas are categorized based on stay, the purpose of travel and the number of entrances. Like for people who want to stay in the country for a shorter duration, Irish Short-stay visas or C-visas are the best. And if you want to stay in the country for a longer duration then the applicant must apply for the diverse types of Irish Long-Stay visas or D-Visa.
Other than that individuals can also apply for Irish Transit Visa for changing their vessel at the airport or seaport.  Irish Single or Multiple Entry Visa is yet another category that allows immigrants to enter the country till the visa window is intact.
Detailed Process of The Irish Visa Application:
Like all other major processes today most of the Irish Visa Applications are submitted online. Once the documents are submitted people receive instructions to proceed further depending on the country. Most people who want to acquire permanent residency apply via AVATS on the website of the Irish Naturalization and Immigration Service.
Once the process is initialized applicants are required to fill in details for the type of visa, the purpose of travel, passport type and number along with dates for travel.  Other sets of questions that are asked to the applicants range from personal information, country of residence, residential address, how long you have been living in your country, passport information, employment and marital status.
Finally, after filling in all these necessary details applicants are directed towards the declaration before submission. The average time for Irish Visa processing starts from 8 weeks and might be longer or shorter depending on the purpose of the visit.
---
Have you read?
# Best Citizenship and Residency by Investment Programs.
# Richest People in New York and Their Net Worth, 2022.
# The World's Top 10 CEOs Over 70 Years Old.
# These are the world's most and least powerful passports, 2022.
---
Add CEOWORLD magazine to your Google News feed.
---
Follow CEOWORLD magazine headlines on:
Google News
,
LinkedIn
,
Twitter
, and
Facebook
.
---
Thank you for supporting our journalism. Subscribe here.
---
For media queries, please contact:
info@ceoworld.biz
---
Tags :
Chief Innovation Officer Insider
Chief Networking Officer Insider
Chief Operating Officer Insider
Chief Research And Development Officer Insider
Chief security officer Insider
Chief software officer Insider
Chief value officer Insider
Chief visionary officer Insider
General manager Insider
Manager Insider