Amazon after Lina Khan: Building Back Better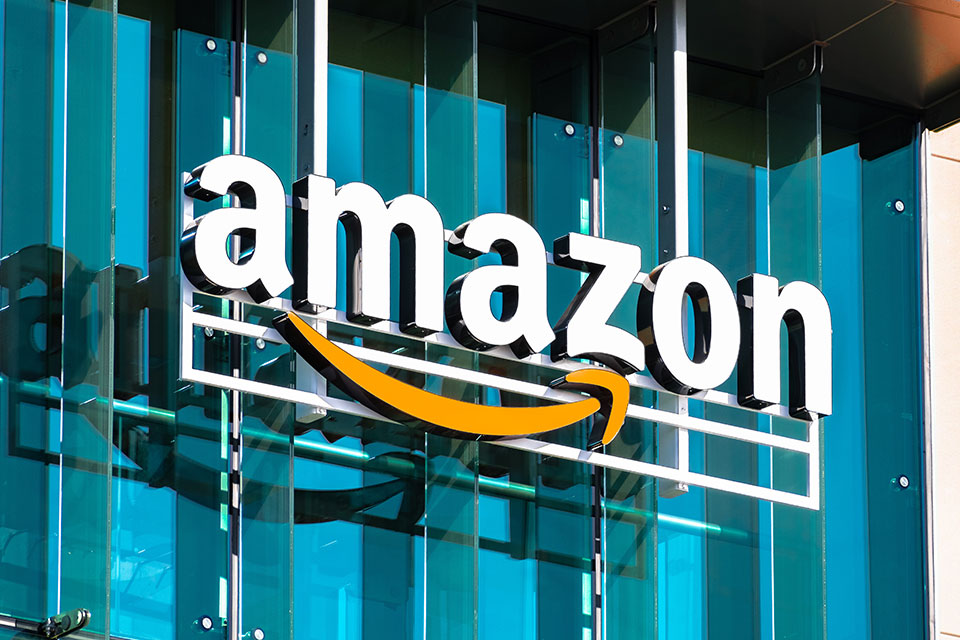 It's pretty clear that Amazon – like the other Big Tech titans – is squarely in Lina Khan's sights. She has been a long term critic (especially of Amazon) and was part of the team that produced Rep. David Cicilline's report excoriating these companies. Now Khan is FTC chair and is gunning for Big Tech. So in what shape will Kahn's term leave Amazon? 
Let's begin with Amazon's potential antitrust vulnerabilities. There are plenty:
Self-dealing on the Amazon marketplace

. Amazon favors its own products on the marketplace, from tweaks to the search algorithm to product placement on the page and XXX.

Private labels

. Plenty of sellers – like Jason Boyce – complain that Amazon steals their best ideas, undercuts them on price, and eventually drives them out of business.

Underpricing

. An analysis of Amazon financial reports shows that Amazon's own retail business runs at a massive loss, and is cross subsidized by profits from the third-party Marketplace, AWS, and Amazon's large and rapidly growing advertising business.

Counterfeits and fake goods

. By encouraging direct sales from Chinese manufacturers in particular, Amazon has opened the doors to counterfeits and fake goods. It's taken significant actions, but both remain a major problem for the platform.

AWS

. AWS remains the dominant provider of cloud infrastructure, so some antitrust alarm bells are ringing:

AWS is moving up the stack (in IT-speak) to provide more industry-specific services, in the financial sector and health care for example. Amazon may be leveraging its dominance in cloud infrastructure to build out industry-specific services.

Amazon – like the other cloud providers – tries to be both easy to enter and hard to leave. Both could generate antitrust problems.

Amazon's reputation in the software industry is mixed at best. It's been criticized for exploiting but not sufficiently supporting open source software, while software startups have complained that Amazon strung them along and then replicated key functionality before discarding them.

Logistics

. Amazon has built the best ecommerce logistics system in America, and offers that system to its Marketplace sellers (for a price). Amazon is making it harder for those sellers to use other delivery networks. 

Amazon Advertising

sells vendors unique access to individual customers as they seek a specific product. Amazon's front page is now filled with ads, and sellers must buy ads to get good placement. That adds a toll to seller costs.

New markets

. Amazon is pushing into health care, logistics, pharmacy, groceries, and home security, while exploring innumerable niche markets like manufacturing sensors or construction parts. Often it enters as the low price seller, sometimes apparently below cost.
This is a long list. So is Amazon just a cluster of vulnerabilities waiting to be attacked by a newly energized FTC? No. It's not.
Let's begin with the obvious: The FTC has limited staff and resources, so it must prioritize. Amazon is not even the top Big Tech target, so where can the FTC find some wins? 
Easy outs. Detailed investigations could generate public wins for the FTC against self-dealing/private labels, underpricing, and counterfeits/fake goods, and so does some behavior by AWS. Wins here could force Amazon to make significant changes.
Tough outs. Other areas are much more difficult. New markets are especially challenging – who doesn't want Amazon to disrupt healthcare or Big Finance (except healthcare and Big Finance companies)? Moreover, AWS and Amazon Logistics and Alexa are all organic outgrowths of Amazon's core business, and hence difficult to sever from Amazon.  It's also hard to see address Amazon Ads when Google and Facebook dominate digital advertising more widely. In all these areas the effort/reward ratio is too low for the FTC. 
But will any of the easy outs move the needle? Will they fundamentally divert Amazon from its apparent crusade to dominate every part of consumers' lives (and of course B2B as well)? 
The Venn diagram overlap between easy outs and mission-critical activities is very small. Amazon private labels are a tiny part of its retail business and wouldn't be missed if they were shut down altogether (except by Amazon's customers). Amazon is already easing out of its retail business, so an FTC win would just accelerate the inevitable, while giving Amazon valuable PR cover to explain a decline in retail revenues. Counterfeits, fakes, and bad actors are big problems, but likely solutions would just require Amazon to spend more against them – which would only help Amazon in the long run. 
Underpricing is the last remaining big ticket easy out. A focused FTC investigation could embarrass Amazon, showing that some of its own retail operations are deep in the red. The FTC could demand and possibly get ongoing access to pricing data, which would limit cross-subsidies. In essence, the FTC and the courts could perhaps outlaw Amazon's new business model, where retail is not the simple exchange of goods for cash from the customer, but a complex system that exchanges goods for cash from customers plus advertising revenues, fees from marketplace sellers, and logistics revenues. I wouldn't bet on that outcome, but it's possible.
Its own retail is still Amazon's biggest business. It accounted for about 35% of Amazon's total revenues in 2020. So forced cutbacks would be a big deal for Amazon. However, Amazon Marketplace is already gaining share from Amazon Retail at about 2% annually. If the FTC accelerates that to 3%, by 2028 Marketplace would have around 75% of total platform revenues. Unprofitable lines in Amazon Retail would be forced to close, and its growth path would be sharply disrupted.
That sounds terrible for Amazon, but it's not. 
The net result would be lower Amazon Retail revenues and higher Marketplace revenues – along with much higher overall retail platform profits. Amazon would be forced to fix the red ink leaking out of Retail. 
That would let Amazon accelerate its push into new markets. Revenues from healthcare, finance, logistics, and Alexa-related home security, health and wellness, and even shopping would grow rapidly. 
Elsewhere, the Amazon/AWS link won't be broken. It won't even be disrupted, although AWS may have to curb some its more pernicious habits, and its acquisitions will be heavily scrutinized or blocked. But the broad strategic push up the stack may even accelerate. And AWS will continue throwing off buckets of cash.
Amazon Logistics will still offer Marketplace sellers decent value. It will pull more parcel deliveries inhouse and away from USPS and UPS, and it may fully launch a third-party logistics service especially for businesses (serving non-Amazon needs). Breaking Logistic apart from Amazon will be a non-starter.
Amazon may still be bleeding red ink as its tries to scale its grocery business, but those losses would be more affordable as Amazon Retail heals. More likely, Amazon will transition into specialized grocery niches, and will increasingly focus on providing technology. Still, either way, the FTC will play little part.
Conclusions?
After eight years of aggressive action, the FTC will force Amazon to do some things it should do anyway; it will stop egregious behaviors that Amazon should have already addressed; and it will leave most of Amazon to the discipline of the market. In short, FTC actions under Khan will create a stronger, more disciplined, and much more profitable Amazon, one perhaps spreading even faster across a rapidly growing portion of the US economy.
---
Written by Robin Gaster Ph.D
Have you read?
# Best Citizenship and Residency by Investment Programs.
# Richest People in New York and Their Net Worth, 2022.
# The World's Top 10 CEOs Over 70 Years Old.
# These are the world's most and least powerful passports, 2022.
---
Add CEOWORLD magazine to your Google News feed.
---
Follow CEOWORLD magazine headlines on:
Google News
,
LinkedIn
,
Twitter
, and
Facebook
.
---
Thank you for supporting our journalism. Subscribe here.
---
For media queries, please contact:
info@ceoworld.biz
---