Not On-Site, No Problem: 3 Ways CSR Programs Will Adapt in 2022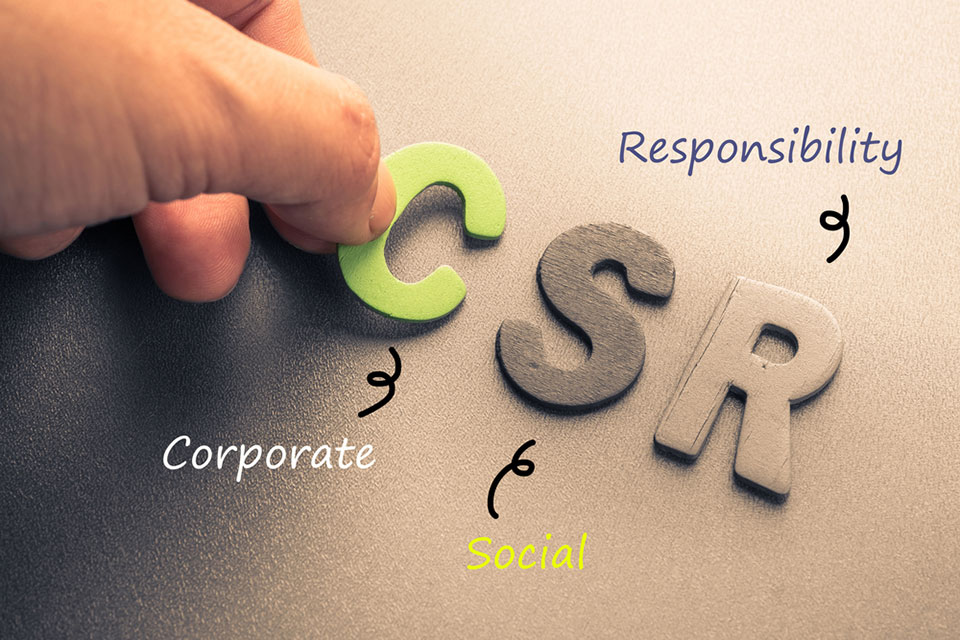 Working from home for months on end, a person can definitely realize they have too many coats. And shoes. And pretty much everything else. Fortunately, this is the time of year when companies often hold donation drives as part of their corporate social responsibility (CSR) programming, presenting a perfect opportunity to donate some of those items to people in need. 
But what if working remotely makes it impossible to access the donation dropoff bin? On a larger scale, what if the CSR initiatives of a large corporation seem intangible to a staff of workers logging on from their living rooms? CSR in 2022 is going to have to look different in order to accommodate a changing landscape. Here are three trends to look for as we roll into the new year. 
Participation options for hybrid workplaces
It's hard to drop off any kind of donations – food, new toys, etc – if you are nowhere near the office dropoff point. That's not rocket science, but it is a limitation that needs to be addressed in order to solicit active participation in a hybrid workplace donation program.

To that end, in 2022 we will likely see more universal programs that allow for increased accessibility. For employees who are comfortable coming into the office for a brief visit, a specific donation day might be designated for drop-offs. Likewise, workers may be given the option of donation locations outside of the office, accessible without coming into the workplace at all. By arranging this ahead of time, employee communication can instruct people where to go and how to donate, in addition to any information needed to be sure donations are going to the appropriate collection drive.

Like physical options, virtual options will be utilized as well. Just as employees at home use technology to collaborate with colleagues in the workplace, so can remote personnel do the same for CSR programs. For our coat drive example, that could mean buying from an online retailer who can ship the coat to the company's donation contact. Adding these sorts of augmented solutions to a previously on-site only program benefits both the hybrid worker who wants to participate, the company's CSR participation record, and ultimately the chosen charity organization.

Tangible components for large scale programs
Larger corporations will often choose to scale CSR operations, taking on national or global initiatives. Causes like sustainability or humanitarian aid require strong backing and a large corporate footprint; but how can company leadership also ensure that employees have a way to actively participate in those types of programs? By extending the cause down to a tangible level, a sense of ownership can permeate every facet of the organization.

Take, for example, the reduction in plastics pledged by one hotel chain. By making on-property changes like eliminating straws and plastic utensils from dining areas, and replacing bathroom products in mini-bottles, they were able to make an immediate impact toward their goal. But with thousands of dispersed employees eager to contribute to the cause, how can a program like this be rolled out to staffers wanting to do so at home? One idea might be to make the shampoo, conditioner and body wash dispensaries that had replaced bottles in hotel rooms accessible for employees, allowing them to significantly lower the use of disposable plastic bottles at home. In this sense, workers could truly live the experience. Rather than keeping programs on a solely corporate level, a large-scale CSR initiative can ultimately be powered by employee changes throughout the company.

Curated options to complement sponsored volunteer time
At a time when job seekers are focused more than ever on finding a purpose-driven employer, companies that provide time off for volunteerism are well-positioned to attract quality talent. But oftentimes those hours go unused by employees who may be too busy to take the time to incorporate cause-related activities into their schedules, representing a lost opportunity for both the employee and the company CSR program which may show a less than ideal participation rate.

Introducing a concierge-type service that outlines specific volunteer opportunities and the hours required for each, CSR managers can better encourage employees to take initiatives to the next step. Especially at this time of year, when workers are tabulating vacation hours to prepare for a rollover or a reboot into the new year, volunteer hour balances could be included. An employee who receives a CSR notification that their hours are still on the table will be more likely to engage if a curated list of volunteer options went along with it. A list of organizations packaging meals for the underserved, for example, presents a timely and beneficial option for all involved.
Cohesive, tangible, simple and easily executed: These will continue to be the hallmarks of successful CSR programs in 2022. To generate employee involvement and trackable results, companies will need to seek out partner organizations who can provide a solution-in-a-box of sorts or design a creative, organized plan in-house. Whatever route they take, organizations that prioritize robust CSR efforts will reap internal and external rewards in the new year.
---
Written by Sean Brevick.
---
Add CEOWORLD magazine to your Google News feed.
---
Follow CEOWORLD magazine headlines on:
Google News
,
LinkedIn
,
Twitter
, and
Facebook
.
---
Thank you for supporting our journalism. Subscribe here.
---
For media queries, please contact:
info@ceoworld.biz
---