Why & How Business Education Must Teach Business as A Force For Public Good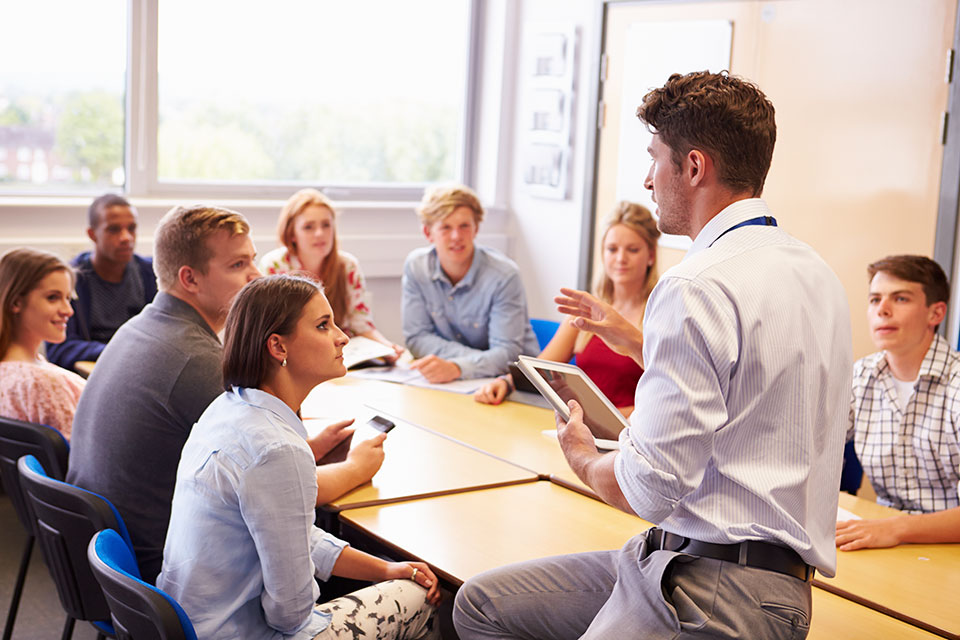 The global shift towards knowledge-based economies and societies has naturally positioned 'knowledge' at the heart of contemporary public policymaking. There are collaborations and partnerships taking shape all around, leading to interactions across multiple sectors like academia, industries, startups, NGOs, and governments at all its three tiers. In this dynamic, collaborative, and symbiotic ecosystem, it is important for the young management graduates and professionals, to have an understanding about the linkages between management discipline on the one hand and the real-life, significant changes in the public sphere, on the other.  This would sensitize the students on public policy, public affairs, governance etc., early in their management studies enabling them to grasp the nuances of policy issues.
The public policy domain ideally focuses on different social, economic, and political issues, with their multiple facets and interfaces. Sound understanding of topics such as human development, sustainability, economic issues, social, and environmental challenges etc. would broaden a student's worldview. Knowledge of government resources, databases and reports of the Central Bank, Finance Commission, Economic Surveys, Think Tanks' Reports/ Indices can provide much-needed intellectual depth and perspective. Further, inclusion in the syllabus of well-researched international reports and surveys of United Nations agencies, World Bank, World Economic Forum, and other global research organizations on the state of education, health, inequality, gender issues, climate change etc. will equip the students with a holistic understanding of major challenges confronting people, communities, and nations.
Realizing the interconnections tying Environment, Society and Governance (ESG) with businesses, Corporate Boards are discussing ESG issues more frequently and with due seriousness. There is a greater appreciation of the fact that non-financial factors such as draught, floods, heat waves, emissions, migration are increasingly assuming a factor in corporate bottom-line, credit rating, and inflow of investments. As the need for managerial talent to manage risks posed by ESG issues is growing, the pressure on B-schools to live up to the expectations of business houses, NGOs, and government organizations will also grow to provide suitable talent pool.
Being interdisciplinary and multidisciplinary in its intellectual, pedagogical, and practical approaches, the learnings from the public oriented management education specifically can enrich students in multiple ways, some of the important ones being:
#To understand how public policies and governments work, and their impact and influence on people,
#To enable them to make practical judgements on public-facing projects about what is 'right' and what is 'good', using appropriate tools,
#To develop managerial skills to ask the right questions, find evidence-based answers, and take informed decisions,
#To help them turn their passion for doing good into an impactful and fulfilling professional career,
#To help them provide an empathetic leadership to the business and society facing many moral challenges in the form of inequality, gender injustice, corruption, climate change, human rights violations etc.
Changing social mores, values and aspirations want companies to not only focus on profit but also have a higher purpose. Expectations of people to see businesses contributing to social good are growing. Many companies are in fact responding positively as these expectations are coming from employees, customers, suppliers, and investors. Organized social movements are yet another driver for such transformation.
In a way, major public issues and concerns are issues of humanity. Ranging from environment to sustainability to governance, driving optimal solutions is an economic imperative now. Today, even in the high-tech driven businesses, there are expectations to include human system needs in the decision-making processes. So, to flourish as ignited minds, the thousands of MBAs passing out of the institutes across the world must be aware of the major societal challenges facing 'public' in all its manifestations. 
Clearly, we cannot divorce business and society. To appreciate and strengthen the link, today's world needs a new generation of leaders who are driven to find integrated and innovative solutions to the society's existing and emerging challenges, showcasing a blend of head, heart, and hands. By sensitizing the young minds and providing them insights on major public issues, the B-Schools can help produce solution-oriented, progressive, and conscientious business professionals and leaders.
---
Written by Ram Krishna Sinha.
Track Latest News Live on CEOWORLD magazine and get news updates from the United States and around the world. The views expressed are those of the author and are not necessarily those of the CEOWORLD magazine.
Follow CEOWORLD magazine headlines on:
Google News
,
LinkedIn
,
Twitter
, and
Facebook
.
Thank you for supporting our journalism. Subscribe here.
For media queries, please contact:
info@ceoworld.biz
Tags :
Chairman Insider
Chairman Of The Board Insider
Chief Academic Officer Insider
Chief Accessibility Officer Insider
Chief Accounting Officer Insider