Most expensive shoemakers and their best collection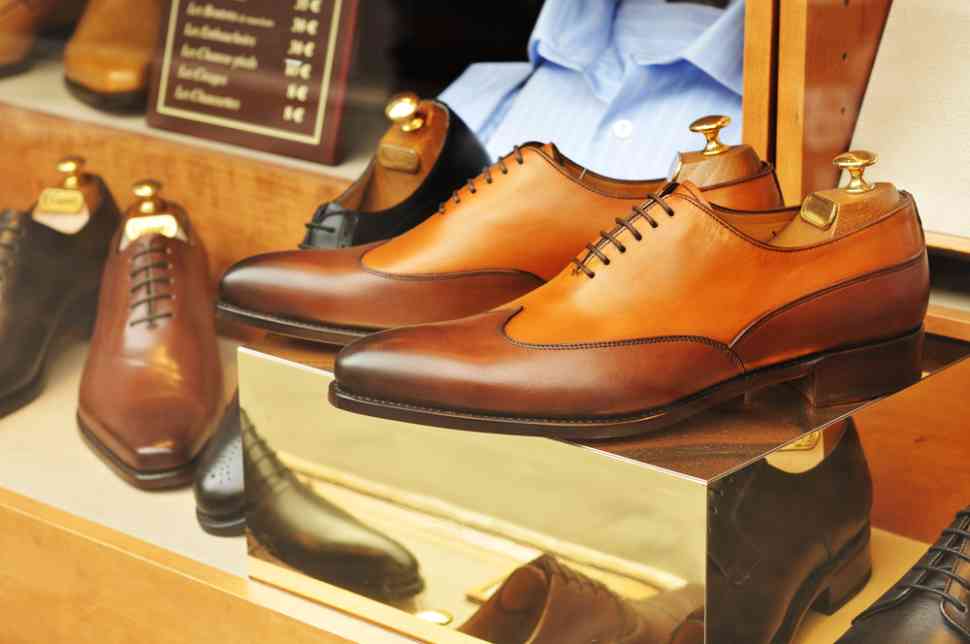 Brown, expensive, sophisticated leather shoes for men
Ask any woman what shoes mean to her. And she'll tell you in detail how the right pair of shoes can take an outfit to a different level. Shopping gives us a unique sense of control and satisfaction. So, we pamper ourselves with an expensive pair every now and then. After all, we also want to put our best foot forward whenever we go to a social event. The wealthiest people own shoes which leave us in awe and admiration. The world's most expensive shoemakers are as follows:
Miu Miu

The brand is so dear to Miuccia Prada that she named it after her family nickname. Started in 1993, it is a polar opposite of the minimal and elegant identity of Prada. Miu Miu is simply a cheaper and trendier version of Prada. The Prada subsidiary made sales worth $330 million even in the financially disappointing year of 2020. Miu Miu is known for its platform pumps, leather ankle boots, and leather suede pumps. The chic Miu Miu Leather Foulard Platform is the classy pair you'd want in your wardrobe.

Jimmy Choo
Almost everyone in the fashion industry has worn a Jimmy Choo. And the brand has had many loyal customers over the years, such as Carrie Bradshaw and Princess Diana. Choo Yeang Keat found success after he started designing custom-made shoes. Jimmy Choo is a big player in the sneaker and pumps category. Mimi, Peachy, Erin, Emily, and Shar are some of the most popular Jimmy Choo shoes. However, the pointy-toed pump called Romy has managed to keep up with the times.

Alexander McQueen
Alexander McQueen was known for his ability to create unconventionally bizarre designs. He ended up revolutionizing fashion shows by creating trends on the catwalk. We usually associate Alexander McQueen with trainers and sneakers. However, the most iconic shoes McQueen designed were the armadillos. They were so bizarre that they created a buzz when they first appeared in a fashion show in 2010. And when three pairs of these shoes were auctioned off in 2015, Lady Gaga bought all of them.

Stuart Weitzman
The brand was established in 1986 and is widely considered an entry-level luxury brand. However, it also makes high-end custom shoes that you can often spot on red carpets. Although Stuart Weitzman does make some impressive heels and sandals, the brand stands out for its Lowland boots. Stuart Weitzman Lowland boots are a bit expensive, but all owners of these boots agree that they are worth the money.

Louis Vuitton
Louis Vuitton shoes are expensive because they are manufactured in Fiesso, Italy, and not outsourced. The raw materials used are of the best quality. Except for sneakers, every shoe touches more than a hundred hands before being packed for sale. All this makes every Louis Vuitton shoe a piece of art. The Madeleine Mule is arguably the best shoe from Louis Vuitton. Its pitch-black color, pointy toes, and thin heels are the main ingredients of every classic and sophisticated Louis Vuitton shoe.

Gucci
Established in 1921, Gucci is one of the oldest Italian fashion brands that are in operation today. People buy Gucci shoes to wear them as a status symbol. Gucci is committed to using the best raw materials to make its shoes. No wonder some of these shoes last long. Gucci has come up with some ageless designs such as Zumi, GG Marmont, Princetown Mules, and Jordaan Loafers. The Sylvie Collection is a discreet collection for someone that prefers unique pieces. It is characterized by gold chains and durable fine leather.
---
Add CEOWORLD magazine to your Google News feed.
---
Follow CEOWORLD magazine headlines on:
Google News
,
LinkedIn
,
Twitter
, and
Facebook
.
---
Thank you for supporting our journalism. Subscribe here.
---
For media queries, please contact:
info@ceoworld.biz
---