Top 5 Cartography Colleges in the USA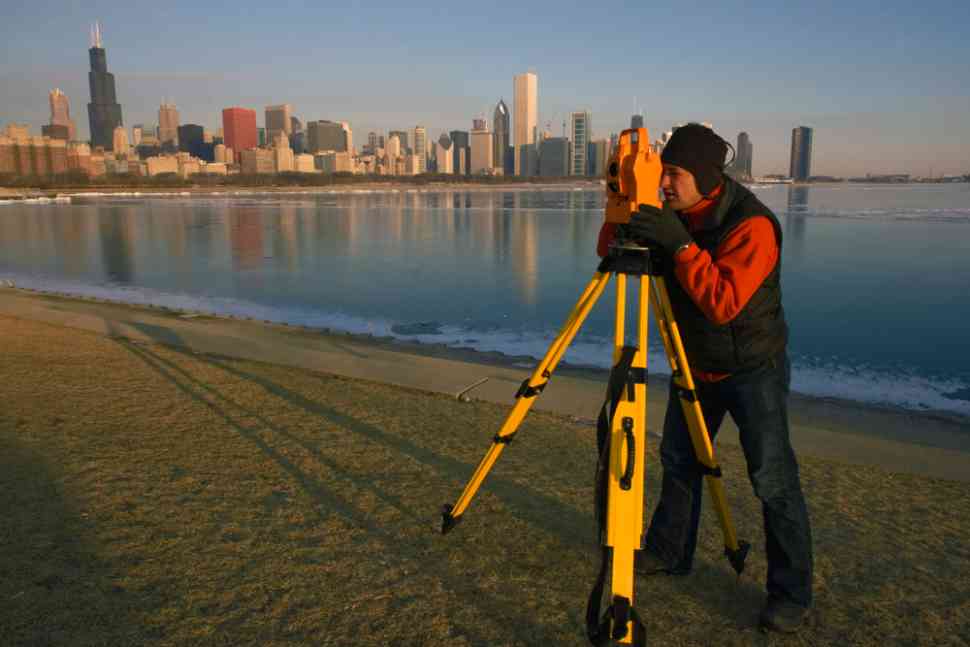 A cartographer in action close to Chicago
As a cartographer, you would be preparing maps by either hand or with the help of geographic information systems also known as GIS tools. If you are planning to become a cartographer then you should look for a school that has provided extensive map collection, various lab facilities with GIS software, and mapping research opportunities.
Here is a list of some of the best colleges in the USA that provide cartography courses:
University Of California, Los Angeles
At the University of California, the cartography course teaches you methods, techniques, and considerations that work behind geographical data visualization and GIS mapping. The course's initial part includes information and knowledge about topics, techniques that are related to generalization, representation, classifications, etc. later part of the course includes knowledge about web mapping and different web presentations of cartography. The course has weekly activities which are a collection of video lectures, various readings, and technical screencasts.
Clark University
Clark is one of the very first modern research universities in the United States. Clark's offers a two-year program which provides an ample number of opportunities to the students that help them to learn better and be more creative towards communities, nonprofits, government, etc. within GIS itself Clark offers four concentrations which help to focus on studies in a better way. Each skill such as GIS for development and environment, conservation applications, global and community health requires a concentration-specific course which Clark is known for.
The University Of Washington
Since 1953 the University of Washington has been one of the main centers of innovation for map design, interactive visualization, and geographic thinking. At the university, the Cart lab is one unique space for any researcher, professional designer, and the students to work as a team and complete tough tasks. At the University of Washington, the support major support is provided for cartography as well as designs that are required by the UW systems and other contracts in regard to the government, scholars, etc.
Western Michigan University
At Western Michigan University the students are pushed to be a part study-abroad experience. Here you will also have an option to join the geography club that would help in promoting and raising geographical awareness around the campus. Various organizations will offer various deals to you so that you can be a part of the awareness and gain real-world experience. With adequate sources and a good score, you might also be eligible for scholarships.
University Of Illinois
The Geographic information science here focuses on the basic creation, use, and analysis of various digital geographic information which helps in examining economic, environmental, physical, and social phenomena. Here the GIS provides the students to have a better understanding of contemporary software packages which will enhance their career ahead. The ever-growing demand for professional knowledge about the earth's system helps in enhancing business, protecting the environment, and majorly works as a helping hand in managing a large amount of spatial data that is now available online and easily accessible.
---
Add CEOWORLD magazine to your Google News feed.
---
Follow CEOWORLD magazine headlines on:
Google News
,
LinkedIn
,
Twitter
, and
Facebook
.
---
Thank you for supporting our journalism. Subscribe here.
---
For media queries, please contact:
info@ceoworld.biz
---
Tags :
Chief Delivery Officer Insider
Chief Design Officer Insider
Chief Development Officer Insider
Chief Digital Officer Insider
Chief Diversity Officer Insider