Don't Sweat it! How To Handle Your Preparation Year Effectively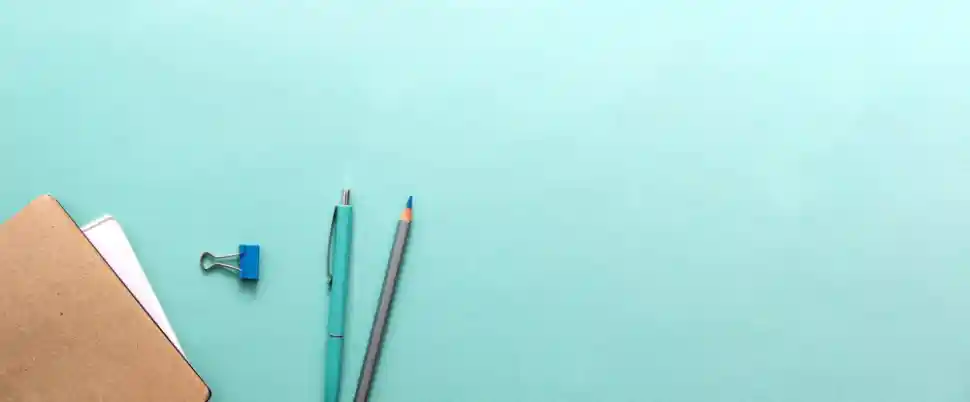 Notebooks and pencils for professional use
We have been raised to think that a preparation year is a gamble. We dread the possibility of wasting the preparation year in absence of desired results. After all, you are going to take a break and prepare for exams that ultimately get to decide your future. In India, for example, millions of students take a year-drop to prepare for a variety of exams; from Medical to Engineering, the future of so many is online so naturally, everything feels stressful. Yet, fretting about the potential outcome will do no good – strategy is what will drive you to success.
This is an easy topic for me to discuss because I have a year's gap in my academic history. That year was surely stressful but luckily I had excellent mentors who guided me throughout. While the strategies they told me about are subjective, they are generally effective. I will share a few of them with you so that you can handle your preparation year well.
Do not shut yourself from the world
There may be disagreements regarding this suggestion as I have heard of a lot of people shutting themselves from society and focussing solely on preparation. Many of them have produced good results as well. Yet, I do not encourage this practice. You need an outlet to vent out, breathe in, and disengage from hours of preparation. It is perfectly fine to avoid using social media because it indeed has become a toxic platform, but do not avoid the physical human society. Take breaks from time to time, go out with friends, take short trips to mountains, or watch any series whenever the time is right. Staying holed up in your room and avoiding human contact affects the mind and can cause extreme social anxiety in the future.
Have a timetable
The most underestimated thing in the world is a timetable. You have a year with you and cannot afford to have a haphazard schedule of preparation. There should be weekly or monthly targets including setting the number of mock attempts a week, finishing a chapter from a subject, and whatnot. Organize your life: from taking coaching classes to doing your revision, you must have an orderly way to go about them. That being said, do not be too inflexible with the timetable. Instead of making unrealistic targets start small. Only gradually should you increase your targets. A timetable will give an idea of what needs to be done.
Consult with those who have already prepared for exams
You may have your own set of tricks and tips on preparation, but it is always better to seek counsel from the experienced. You might know a number of students who have made it through exams after spending a year on preparation. Ask them how they went about it, consider their techniques and their viability in your life, and act accordingly. Borrow notes from them (if they are willing to provide), ask them to analyze your performance and others. It is always an excellent idea to know from those who have first-hand experience with the exams.
Practice mocks
If there is one thing I can keep suggesting over and over, then it has to be mock tests. The key to good preparation can be a number of things, but my opinion considers practicing mock papers as the finest. Subject to your schedule, arrange for practice sessions periodically. I usually recommend this as a weekly activity. The benefits of practicing mocks are plenty: improved pace, collection of information more quickly, and adaptation to the format and nature of questions among many others.
Keep the final month for revision
The final month is the most crucial. You must organize your preparation cycle in such a manner that you are done with the syllabus before the final month. The only thing you will do in the final month is revision. Do not learn anything new from the syllabus because it is pointless; instead, focus your energy on revision. Go through your notes, practice mocks with greater frequency, and analyze the question papers from previous exams. Also, keep the day before the exam as a no-study day. You need to de-stress yourself from the days of preparation so that you can write the exam with a clear head.
Track Latest News Live on CEOWORLD magazine and get news updates from the United States and around the world. The views expressed are those of the author and are not necessarily those of the CEOWORLD magazine.
Follow CEOWORLD magazine headlines on:
Google News
,
LinkedIn
,
Twitter
, and
Facebook
.
Thank you for supporting our journalism. Subscribe here.
For media queries, please contact:
info@ceoworld.biz
Tags :
Billionaire Insider
Capitalist Insider
Millionaires Insider
Money Insider
Richest Insider
Wealth Insider
Wealthiest Insider