Know 5 Reasons Why You Should Pursue Media Studies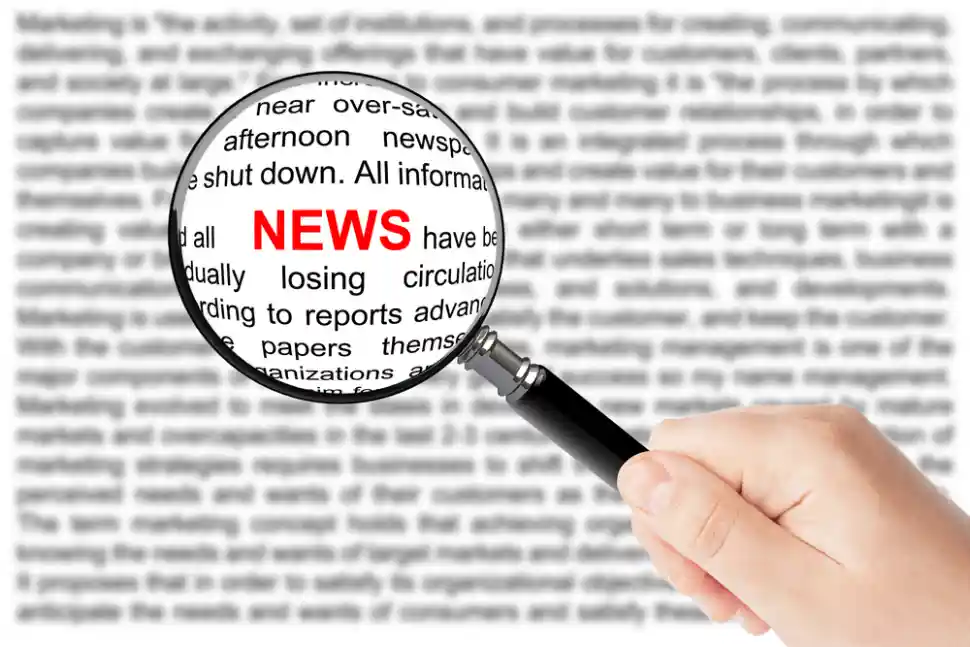 magnifying glass on a newspaper
You may not agree but mass media feeds human imagination. It is the arena for everything you know and want to know as well as everything you hear, or want to hear. Everything there is to know about the world can be found there. Now, because mass media is so commonly pervasive, we do not make much out of it. As in, not many of us would think that it deserves a degree program of its own. I did ask around a few persons regarding their views on media studies, and a handful of them responded with a "what's the need?" kind of remark. But, whether you agree or not, media studies have an impact on each and every one of us.
Whatever data you consume on media comes from humans. Every one of us is different and perceives information from myriad perspectives and with distinct motivations. For example, you read about a scandal in Hollywood and the manner in which the parties involved have been talked about on mass media. What you see and hear on media will affect your take on the scandal. Perhaps, you will end up consuming all the information as it is without independent perusal. This is not just your case; there are millions like us who consume media this way. Therefore, we must have professionals who understand the way mass media works, and the above example is just one of the many to show the multifunctional nature of mass media.
To know more, right below, there are 5 pointers on why you should consider media studies.
An interesting amalgamation of disciplines
Redundancy in education serves no purpose. Education is a fluid process that should not limit itself to narrow areas of interest. Multidisciplinary education accentuates cognitive abilities by strengthening one's analytical skills – and that is what exactly media studies does. The media space is a virtual human society, and this invites the interplay of many disciplines such as psychology, sociology, communication, laws, economics, and business.
The world of media studies is engaging
Media studies is an umbrella term, actually. There are many kinds of courses subsumed under it. These include courses on communication, social media, journalism, film & Media Studies, and Publishing & Editing. All of these courses are tailored to include other disciplines in their administration such as those mentioned in the previous point. It is generally advised that the graduates of media studies should pursue a specialisation in their Master's programmes to enhance their career opportunities.
Development of analytical skills
Considering the nature of media, your coursework will be tailored to develop high analytical skills. You will be asked to undertake additional commitments aside from your lectures; these include assignments, case studies, internships, and group projects. These undertakings require from the candidate extensive knowledge on the subject and the mental faculty to analyze media from diverse perspectives through an objective lens. For example, you have been asked to do a case study on the impact of violent video games on young gamers. The requirement of this task is such that you will not be able to carry it out unless you dive deep into the aspects, much beyond theory, such as the sociological and psychological impact of violence, the background of gamers, and empirical studies conducted on the topic to approve or disapprove your point of view.
You will understand the world better
Believe it or not, media is indispensable to human life. You need it to survive today. Every day we wake up to newer information on, say, social media. For many of us, that information becomes a fact of life. Media is an ideal ground for both truths and lies. If you haven't studied media, you may not be as objective in its assessments as you believe. Graduates of media studies, on the other hand, are equipped with essential mental tools to assess the information flowing into the media space. You will ask many questions which many won't such as the source of information, the purpose of the content, the nature of the target audience, the techniques used to fine-tune the information, and whatnot.
Plentiful job opportunities
I don't think I need to explain why mass media is such a powerful tool for humans. A graduate of media studies can be positioned in various capacities depending on his credentials. The job market has many options to offer to such graduates such as Digital Marketing Specialists, Media Planner, Public Relations Officer, Social Media Manager, and Web Content Managers. Your chances of getting lucrative employment depends also on your academic credentials. Pursuing a course on media studies from top tier universities such as the University of Amsterdam, London School of Economics and Political Science, and the University of Southern California will give your career a massive push.
Track Latest News Live on CEOWORLD magazine and get news updates from the United States and around the world. The views expressed are those of the author and are not necessarily those of the CEOWORLD magazine.
Follow CEOWORLD magazine headlines on:
Google News
,
LinkedIn
,
Twitter
, and
Facebook
.
Thank you for supporting our journalism. Subscribe here.
For media queries, please contact:
info@ceoworld.biz