6 Things To Know Before Studying In Hungary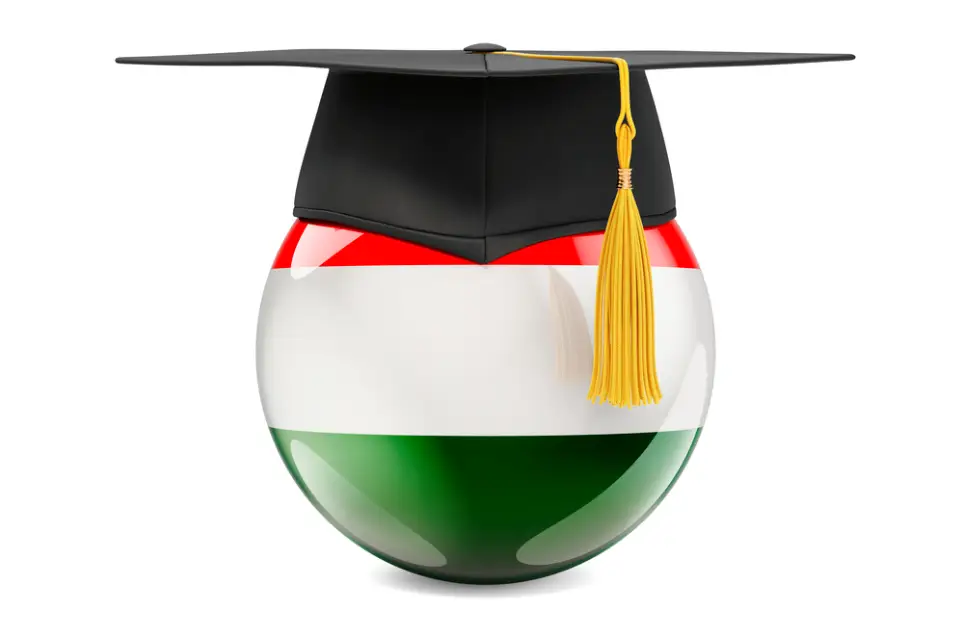 A ball with the flag of Hungary
What does a student want in a country of education? That it should be safe, friendly, and progressive in its ways. Every time we consider studying abroad there may be doubtful voices ringing inside our skull warning us to make the decisions after much thought. It is understandable because international higher education is a life-changing decision, and much of how your life will go around will be determined by the country of your choosing. Of course, many countries offer the right kind of environment for education—and for today's article, we shall talk about Hungary.
Among the most developed countries in Europe and the world, Hungary may be small in size but has large offerings for those who want to become a part of it. While, yes, it may not have acquired as much attention as other European counterparts so far as higher education is concerned, it still maintains very high standards of education that can bless you with a holistic environment. Like every other country, Hungary has its own peculiarities. There are certain things which you should apprise yourself of to know the country better. This is, exactly, my point in this article. Let us know about 6 things you should know before studying in Hungary.
Less competition
Most Hungarian universities maintain really high acceptance rates. Since there are not many universities in the country (66 government-recognized educational institutions only!), you will find it easier to shortlist your options. Despite the relatively small number of universities, competition for international applicants is not very extreme. This should, however, be not construed as a reflection of poor educational standards. Hungarian Higher Education is top-class; it simply gets overshadowed by historically popular educational centers in the continent.
Language may create a problem
The above point comes with a rider, though. The Hungarian capital, Budapest, has a sizeable population of international students which has contributed to the usage of English. However, note that beyond Budapest, you might face significant linguistic problems as people over there generally have a very rudimentary understanding of English. Anyway, learning the local language is a learning experience that goes a long way in helping us adjust well to the culture.
Accommodation is relatively expensive
One of the woes of the international student community is the financial burden that comes with moving abroad. Europe is generally an expensive continent. This is, especially, true for those countries that welcome a huge influx of students annually such as the United Kingdom and France. Hungary, for a change, is not very expensive. In fact, a monthly budget of €300-€500 is enough for finding suitable accommodation. Yes, in case you want to go for pricey facilities such as flats, you will have to shell out more. Regardless of what your budget is and in case you are comfortable with the following idea, consider getting a flatmate. Flatmates bring down the overall expenditure considerably and can help you adjust better in society.
Get Your Health Insurance before anything else
In case you come from a non-European Union country, then you will have to go through extra paperwork. One of the things you must have is health insurance. In fact, your visa will not be approved in absence of health insurance. So, before anything else, you should purchase good health insurance which covers most or all medical costs if at all you want to study in Hungary.
No Euros here
You might have presumed that being an EU member Hungary uses Euro as its official currency. Well, no. The official currency of the country is Forint (Ft), and it is the one you will end up using everywhere. Yes, Euros can be used over here in certain cities such as the capital but you might end up paying more than you ordinarily would have in Forints.
Work and study
There are differences in the benefits accorded to EU and non-EU students in terms of work hours. EU students are entitled to work for an unlimited time so long as they have their registration card. Non-EU students, however, have restricted work hours and are entitled to 24 hours a week during the academic session and 90 days during non-academic sessions.
Track Latest News Live on CEOWORLD magazine and get news updates from the United States and around the world. The views expressed are those of the author and are not necessarily those of the CEOWORLD magazine.
Follow CEOWORLD magazine headlines on:
Google News
,
LinkedIn
,
Twitter
, and
Facebook
.
Thank you for supporting our journalism. Subscribe here.
For media queries, please contact:
info@ceoworld.biz
Tags :
Chief Business Officer Insider
Chief Customer Officer Insider
Chief Data Officer Insider
Chief Engineering Officer Insider
Chief Experience Officer Insider