6 ways you can make your boots last longer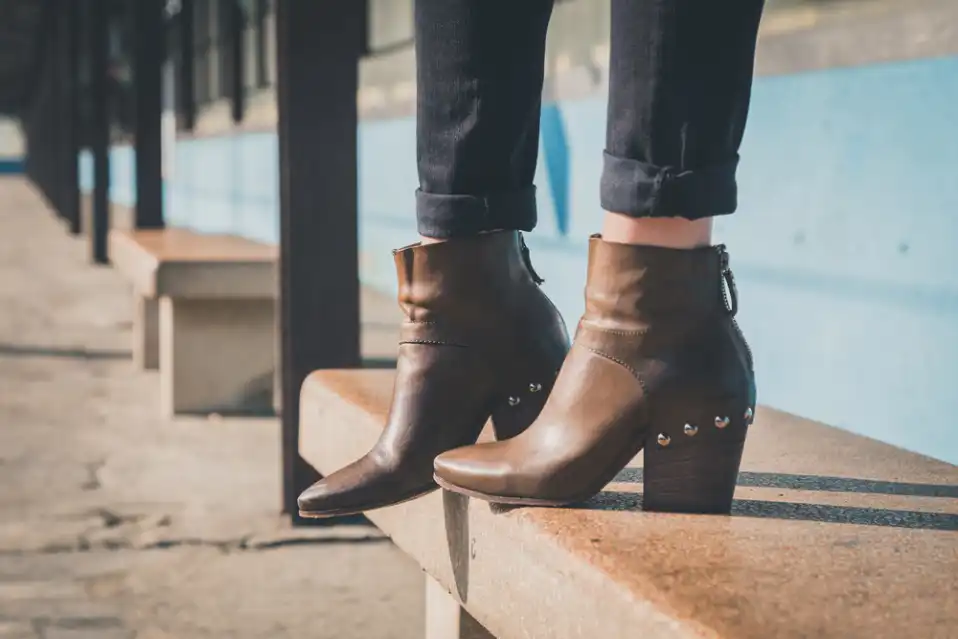 Brown leather boots
Boots are winter essentials. They are not just a comfortable pair of footwear but also a fashion statement in themselves. Anything you wear its beauty will be enhanced when you pair it up with stylish boots. Effortlessly, your boots will make you appear bold, confident, and inspiring and that is exactly what fashion should do. So, understandably, it becomes very important to keep them safe and healthy. The only problem is that many of us don't know how to do that.
There are many, many ways one can take care of boots. However, we must focus our attention on the ones that are inseparable from the whole idea of boots maintenance. The list given below is that of 5 ways that can prolong the life of your boots. You should note that you can only ensure their success provided you are consistent with their application. With this, let us find out what we can do to help your boots with the help of a few really useful tips.
Fix the heels
Many don't know this but poor heels can do irrevocable damage to boots. Throughout the season, we will be walking on all kinds of surfaces that can tamper with the evenness of the heels. Uneven heels can weaken the foundation of boots and in turn, bring you pain insoles. Therefore, it is necessary that you take your heels to a cobbler and get them fixed. This will be a good investment, in fact, better than buying a new pair of boots in the first place.
Give them some break
I get it that you love your boots and want the world to see and admire them. I feel you on this. But, you have to give them some break. Do not wear them every day or otherwise, you would not allow them time to dry out and curb bacterial growth. Wear boots alternatively. Hence, consider buying an extra pair of boots so that you do not fall short of options and can wear those gorgeous boots as they should be.
Remove the residue from boots
A variety of residue settles on the boots every time we go out. It does not matter where you have walked – snow, dirt, or water – you must clean your boots as soon as you can. The residue on the surface of the boots can potentially weaken their constitution and can cause illnesses as well. A quick remedy for the removal of residue is the use of a salt remover. After having applied the remover, let them dry out. Do not EVER wear your boots only partly dried out; this will result in bacterial growth and produce a bad odor.
Wash them, but gently
I have heard people wash their boots in a washing machine or dryer. Never do this. A prominent feature of boots is their strength, and taking this route can severely reduce the strength of the constituent material. What you need to do is to put your boots in a bucket of warm, reasonably soapy water and gently swirl them around. Do not go all 'plus ultra' on them and try to be gentle. You can use a toothbrush or any brush with soft bristles to remove the stains if any. Once done, dry them out.
Remove moisture as soon as you can
Moisture is the ultimate nemesis of boots. Once it settles on them, it can cause a great deal of damage. You should consider buying a boot dryer as it can be of great use. They come in large and small sizes depending on the need and can really save the life of your boots. If you are not prompt with drying, fungi, mold, and all kinds of bacteria can develop and pose serious issues for your feet.
Get them the space they deserve
You have your boots but don't have storage space for them. Well, that could be a problem. Keep them stored in a duly designated rack and ensure that they are not too tightly packed which encourages the development of fungi and bacteria. Maintain space between boots and other footwear, put them in a place that is regularly cleaned, and you are done.
Track Latest News Live on CEOWORLD magazine and get news updates from the United States and around the world. The views expressed are those of the author and are not necessarily those of the CEOWORLD magazine.
Follow CEOWORLD magazine headlines on:
Google News
,
LinkedIn
,
Twitter
, and
Facebook
.
Thank you for supporting our journalism. Subscribe here.
For media queries, please contact:
info@ceoworld.biz
Tags :
Chief Investment Officer Insider
Chief Knowledge Officer Insider
Chief Learning Officer Insider
Chief Legal Officer Insider
Chief Marketing Officer Insider