5 Top Skills You Must Possess To Study Medicine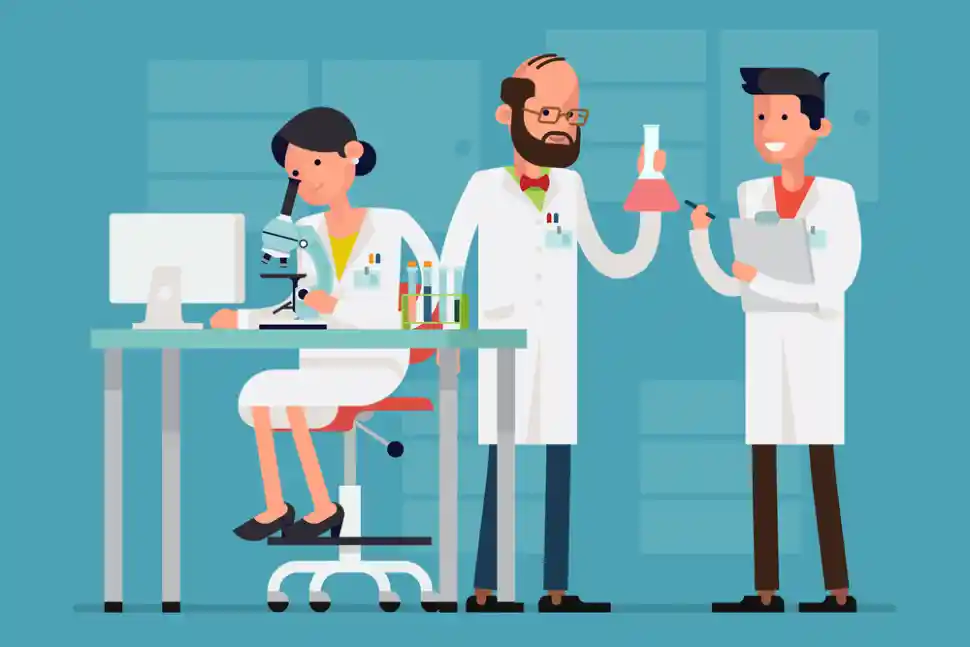 Scientists working in a lab
I have a few friends who are practicing Medicine, and they tell me stories of how much of a great deal it is to really study and complete Medicine. One of them tells me that medical science is not just about what you read in textbooks and apply in practical situations. There is a set of skills, other than academics, that needs to be developed in order to excel in the field. These skills, she says, affect our overall abilities and performance during practice. So, essentially, there has to be a blend of both hard and soft skills! Drawing from the conversations I have had with my friends and from my own understanding, I have compiled a list of 5 skills that you must possess in order to study medicine.
Teamwork
I think it is understandable why team spirit is imperative for a student of medicine. You will ultimately work with people in multidisciplinary professions when you start practicing. Your quality of collaboration will greatly affect not only your performance but also others in the team. You will have to listen to others, offer your own ideas, respect the professional opinions of others, and assist your team members in case of a medical emergency. In the world of medicine, there is an interconnected web of professionals who work in tandem to ensure the quality deliverance of services to patients, and team spirit is integral for achieving the same.
Communication Skills
You may have an exemplary command of medical knowledge but failure to express the same whenever needed could be a real downer. One of the most sought-after skills in the job market is communication skills. As a future practitioner, you are expected to be able to communicate well with your patients, peers, seniors, and others. For example, a patient is not well-placed to understand the aspects of his diagnosis and only you can offer him guidance. Unless you are clear about the diagnosis, symptoms, and treatment, the patient will not unable to understand what needs to be done. Similarly, good communication skills will enhance your working relationship with your colleagues.
Coping with Pressure
One of my friends tells me that even as a student of medicine there is too much pressure to handle. Poor mental fortitude will not be helpful as you may experience a nervous breakdown and rely on pills heavily like most medical students she had known. The kind of profession you have decided to enter encompasses a rigorous study schedule, painstakingly long-hour shifts, constant experience with medical conditions, and stress in the form of death or deteriorating health updates. Quite expectedly, you may end up experiencing burnout. Thus, you will need to strengthen your coping mechanisms to be able to effectively respond to multitudes of situations.
Attention to detail
Understandably, you must develop a keen eye. Whether as a student or as an eventual practitioner, you must be able to comprehend the nuances in what you learn and how it is applied to real-life situations. Even as a practitioner, you will be visited by a horde of patients with differing personal and professional backgrounds and medical histories, and you cannot give a cursory glance to their records and offer an opinion. It is your responsibility to listen to them attentively and address their problems minutely to be able to make a proper evaluation. The same goes for the case of surgery. You will have to have a keen eye to be able to make an appropriate surgical response.
Professionalism
Last but not least, you must treat everyone and everything around you with utmost professionalism. Yes, professionalism is a skill because it doesn't come naturally or through formal education. You have to embrace it actively and implement it in your daily professional life. You may be studying Medicine right now but it is advised that you develop a highly responsive and respectful attitude towards those around you as you will need a chunk of it in the future. As a doctor, you must treat your patients, not as experiments but as humans, and maintain confidentiality. Do not engage in unethical activities and engage in a transparent and accountable manner of working.
Track Latest News Live on CEOWORLD magazine and get news updates from the United States and around the world. The views expressed are those of the author and are not necessarily those of the CEOWORLD magazine.
Follow CEOWORLD magazine headlines on:
Google News
,
LinkedIn
,
Twitter
, and
Facebook
.
Thank you for supporting our journalism. Subscribe here.
For media queries, please contact:
info@ceoworld.biz