5 Things to Know before pursuing Medical Education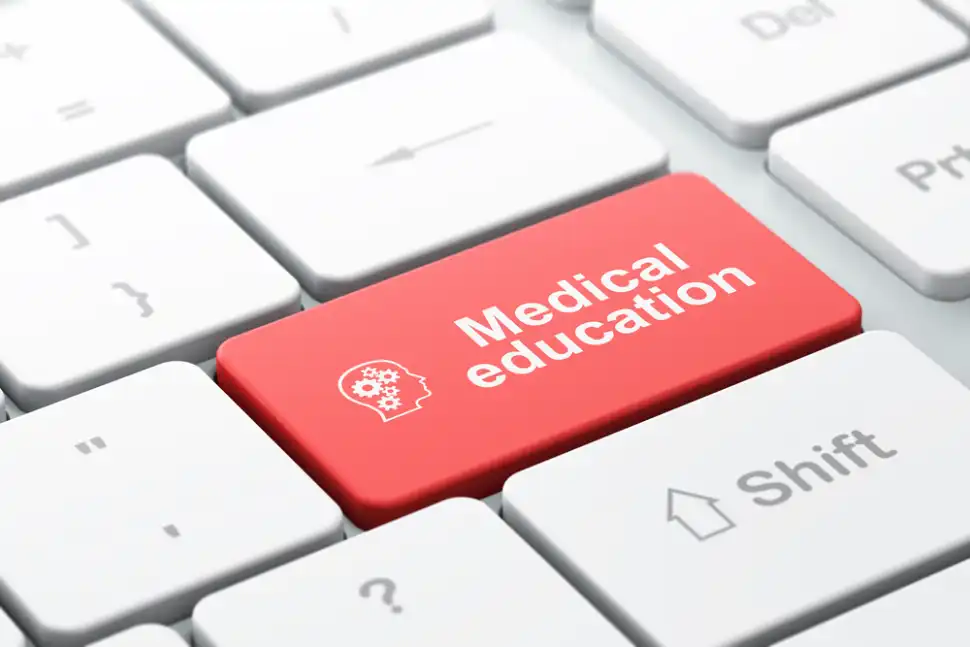 Keyboard of Medical Education
One of the most rigorous courses in the world is Medicine. Forget about studying it; the very decision of pursuing it is a challenging one. Medical Education is high in demand for myriad reasons, but at the same time, it is not for the weak-hearted. Once you decide to pursue Medicine, you effectively submit your entire life to continuous education and work. Of course, it keeps your attention so long as you are interested in it. But, no matter what the world says about medicine being a good career option, you should do your own research.
There is so much one should know about the very idea of pursuing Medical Education. While you can find numerous reasons relating to it, I have compiled a few for you. These will give you just the right idea of what medical education is and is not. Let us, thus, take a look at 5 things one should know about Medicine.
You will end up memorizing a LOT
There is so, so much to remember in Medicine. You will receive your orientation on your first day and be pumped about the great role you will take in society once you graduate. However, what you might not know is the fact that you cannot reach the end of the road taken without a good memory. You will have to learn everything there is about the human body, illnesses, technologies, etc. From the bones to the names of drugs, you will have to swallow down every little detail, and these details are boring. But, these details are indispensable to your education. Initially, yes, it could be a daunting experience but given some time you will surely be able to manage. Just be persistent!
Take your time to decide your area
I have known a lot of medical students who spent hours worrying about the future. A common worry among them was deciding the field they would practice in the future. It is, of course, important to decide, and you will ultimately do so. But, take your time. You do not have to set your mind on a select field on the very first day at college. You have years before you so do not hurry things up. Believe it or not, you will most likely end up changing your preferences throughout your time here at medical school. So, know this fact and do not worry yourself.
Give Yourself Some Time
I have had an exchange with a medical student once and he told me how much he had to sacrifice from his personal life. He was ultimately on anti-depressants for quite some time. A lesson he gave me was, you must not be too sacrificial even if you are a doctor. Yes, this sounds quite contrary to what we often think about medical professionals. But, think about it for a second: if they are not healthy themselves, how can they ensure the health of their patients? You have to help yourself first to help others. Therefore, it is important to take some time off your busy schedule and enjoy your personal life. Medical school is challenging and exhausting, and you cant sail through these circumstances without wellness.
Medical School is expensive as hell
It would be stupid of me to even say that I am not exaggerating because everyone knows that medical school can empty your bank accounts. Yes, and I won't sugarcoat it (because I can't), you will most likely end up taking a loan and that very fact will keep lingering in your mind. That, in itself, will be a major stress pointer in your life, alongside other factors associated with medical school. However, you will have to consider the fact that once you are out of there you will have a substantial income to pay off the debt. Regulate the stress, because I can't and shouldn't ask you to simply neglect the fact of debt. Study hard, graduate, and get your things right.
Preparing for Entrance Exams is not a cakewalk
It does not matter which country you are writing your exams in. Good medical schools are very competitive when it comes to the selection process. They will either conduct entrance examinations or evaluate you on your school grades and other performance. Or, they could go for both. Regardless, there are so many candidates for medical schools that you will have to work doubly hard. Many aspirants spend more than a year getting into medical school. So, be mentally prepared for long-time preparations!
Track Latest News Live on CEOWORLD magazine and get news updates from the United States and around the world. The views expressed are those of the author and are not necessarily those of the CEOWORLD magazine.
Follow CEOWORLD magazine headlines on:
Google News
,
LinkedIn
,
Twitter
, and
Facebook
.
Thank you for supporting our journalism. Subscribe here.
For media queries, please contact:
info@ceoworld.biz
Tags :
Chief Privacy Officer Insider
Chief Process Officer Insider
Chief Procurement Officer Insider
Chief Product Officer Insider
Chief Quality Officer Insider
Chief Research And Development Officer Insider