5 Tips to Clear the CFA Exam With Flying Colours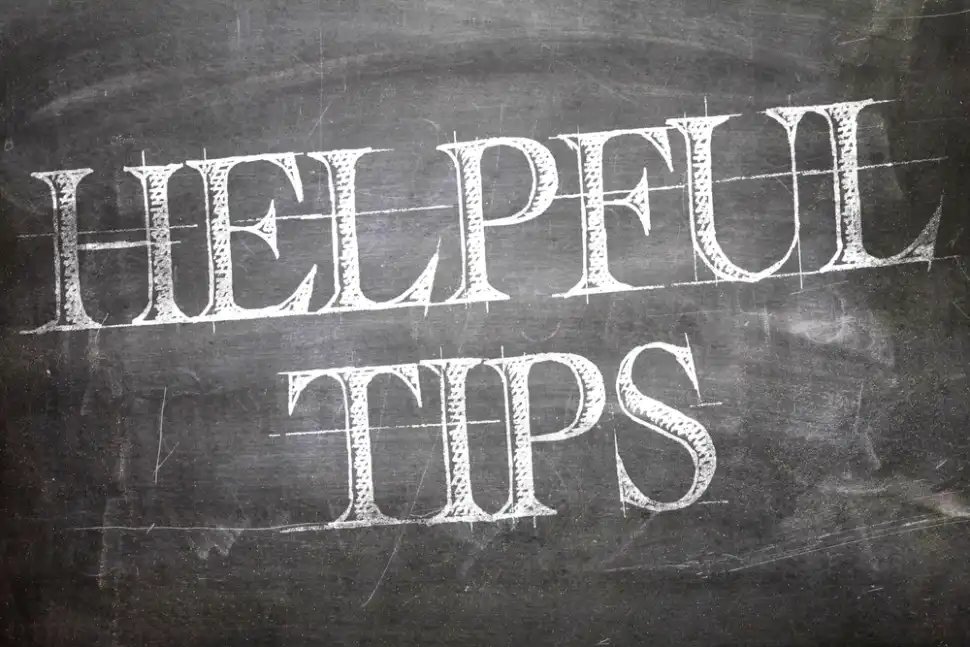 Helpful tips written on the blackboard
If you decide to become a Chartered Financial Analyst (CFA) in the future, you wouldn't regret anything. CFA charter-holders are one of the highly paid and most sought-after professionals in the finance industry. Many prominent companies in the industry such as JP Morgan, Royal Bank of Canada, and Goldman Sachs pay such professionals handsomely and offer gateways to expand careers. This is unsurprising considering the global repute of the CFA that enables its graduates to get preferential treatment. In countries such as the United Kingdom, CFA is regarded as the equivalent of a Master's degree.
All things are bright and beautiful here, but you can't get them until you work hard. CFA comes with three-tier exams, and you must qualify for each of them to earn the CFA certification. You will have to strategize and implement your plan of action seriously. In fact, a few tips have been mentioned below that might help you prepare your strategy well. So, let us check out 5 tips to clear the CFA exam with flying colors.
Understand the syllabus
You will find an elaborate article on the syllabus on the website here anyway. However, I am pretty sure we do not learn unless the information is repeated over and over. Before you sit down to study, you should read the curriculum and the pattern of the exams. A range of subjects is covered within the ambit of CFA exams such as portfolio management and asset valuation. Then, there is the pattern of exams which are conducted in three levels with each level catering to different areas and having differential time stipulations. It would be pointless to start studying unless you are aware of what you are supposed to study. So, read about these first and foremost.

Invest long hours
CFA has a low pass-out rate which means that you will have to work more than expected to clear it. Many CFA charter holders recommend the investment of at least 300 hours per exam. There should be at least a half a year gap between the time of commencement of preparation and the date of examination. Study regularly and strategize based on your overall performance in mock sessions. But, whatever the case may be invest a good number of months a year into preparation if you want results.

Balance work life and studies
Well, juggling between professional and preparation life can be tough. You will have to make room for both of them as they are necessary for your interests. That being said, you will have to prioritize and make some time for CFA preparation. However, mind you, while doing so, you must create such an inflexible and hectic schedule that gives you little time for rejuvenation. Make a timetable and distribute time accordingly.

Revise
Review and revision are fundamental to excellent CFA preparation. Considering the length and breadth of the curriculum, there is a lot to store in the brain, and it may happen that you have learned too much to collect quickly. Organization of information is important, and it is a mental exercise many CFA aspirants take for granted. Reviewing and revising what you have learned so far regularly can help you de-clutter your mind and improve upon your memory retention. Make it a weekly or biweekly goal to revisit the chapters previously read. This will surely improve your retention and ease your burden during the final days before the exam.

The final month should be just about self-evaluation
Let us face it: the final month before the exam is the most crucial time. You can consider studying new chapters but that may not be as helpful because you will be very limitedly visiting the old chapters. The final month should be just about practicing mocks, revision, and self-evaluation. About mock papers, however, I think you should keep doing them before the final month. For example, if you have a year of preparation ahead of you, ensure that you practice mocks every month or chapter-wise. You either do a mock after completing a chapter or do collective mocks at the end of the month. In the final month, your routine should mostly be about mock tests and their evaluation.
Track Latest News Live on CEOWORLD magazine and get news updates from the United States and around the world. The views expressed are those of the author and are not necessarily those of the CEOWORLD magazine.
Follow CEOWORLD magazine headlines on:
Google News
,
LinkedIn
,
Twitter
, and
Facebook
.
Thank you for supporting our journalism. Subscribe here.
For media queries, please contact:
info@ceoworld.biz