Building Trust in a Climate of Constant Change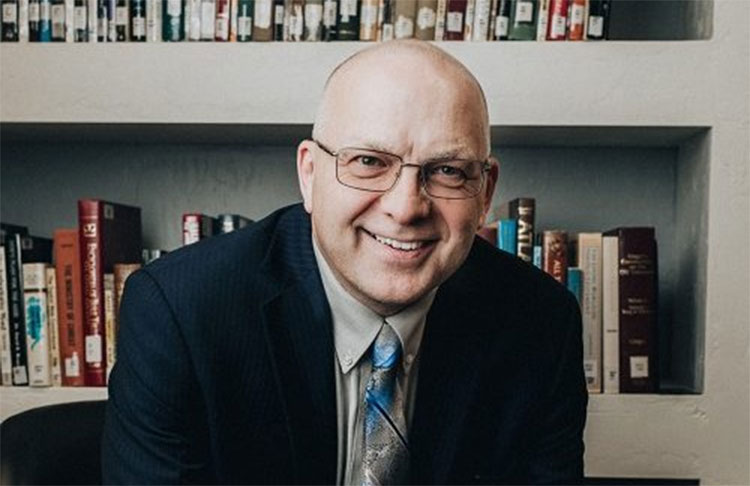 Dr. Toby A. Travis
is the founder of TrustED®, a framework for school improvement focused on developing trusted leaders.
Two significant challenges exist for leaders in maintaining the trust of their employees. One is the reality of the old saying, "The only constant is change." The second is effective performance management in the midst of constant change.
For example, in the international school setting, where schools experience a high percentage of staff turnover, the best way to address the challenge is to approach and embrace change — not as an unfortunate reality but as an opportunity and intentional strategy for organizational growth. In this way, the reality of annual high turnover rates can be viewed as an opportunity for intentional change.
All too often, assumptions related to change are negative. If leaders flip the mindset of those assumptions, the benefits to their organizations are potentially immense. Change is a core element of healthy schools, businesses, and any organization for that matter. If companies aren't in constant flux, they grow stagnant and less competent and fall short in meeting continual improvement expectations. Leaders must continually seek how to do what their school, business, or organization does better, which involves constant change.
Committed leaders build trust by helping stakeholders in their organization see and know that change has direction and is positive and progressive, rather than negative or regressive. If the change isn't directed or is unintentional, the negative aspects of change will be experienced.
Demonstrating ownership of change builds trust. Intentional changes owned by leaders and the unexpected changes that come their way can all be opportunities to fulfill the mission and vision of the organization. Of course, not all change results in progress, but trusted leaders set a tone and position oriented toward progress and pursue the greater fulfillment of the organization's mission and vision, which builds a higher level of trust.
For many, change is one of life's most difficult elements. Human beings are creatures of habit. They like to create routines and stick with them. In the world of education, we're part of an industry always seeking improvement, and change must and should be a constant. Change involves risk, and leaders must embrace that risk, developing a passion for change. Without risk, without change, no improvement is possible.
Research has revealed that when school leaders maintain their school's core values while managing change, they are rewarded with greater levels of trust. This means that every potential change must first be evaluated and processed by filtering the school's core values. Business management guru Jim Collins posed that trusted leaders aren't engaged in leading change for change's sake but continually drive improvement through changes grounded in the organization's mission, vision, beliefs, core values, and current priorities.
Additional practices have been identified, which result in greater levels of trust and assist leaders in increasing that trust during times of change. The following five succinct disciplines, practiced by trusted leaders, serve that purpose:
Data-Driven: Changes and decisions leading to change are always data-driven. Trusted leaders first gather data to determine what change is needed.
Assessment, Analysis, Prioritization: Once the data is collected, trusted leaders assess and analyze and interpret the data, including prioritizing the findings and the areas of greatest need.
Intervention: Interventions are then defined, structured, and planned to address the specific issues revealed through the data findings.
Exemplars, Mentoring, Feedback: All interventions include clear exemplars, coaching or mentoring, where needed, and 360-degree feedback that's timely and frequent.
Continual Evaluation: As the change process matures, there's constant evaluation, followed by another cycle of data gathering to assess whether or not the interventions and strategies truly moved the organization in the desired direction.
Fear is the greatest barrier to a successful change process. First, there's the fear of the unknown. Everyone likes their comfort zone. There's also the fear of conflict. Everyone wants to live in peace. However, exploring the unknown is how growth takes place. Conflict is often a part of being challenged.
Trusted leadership is like a bridge that spans over whatever challenges may face their organization. As a change agent, the trusted leader positions the bridge's girders to organizational improvement by bending and contextualizing the support needed for healthy and continual change. At the same time, the leader adapts the structure to uphold an unwavering focus on the ever-changing organizational environment.
---
Written by Dr. Toby A. Travis.
Track Latest News Live on CEOWORLD magazine and get news updates from the United States and around the world. The views expressed are those of the author and are not necessarily those of the CEOWORLD magazine.
Follow CEOWORLD magazine headlines on:
Google News
,
LinkedIn
,
Twitter
, and
Facebook
.
Thank you for supporting our journalism. Subscribe here.
For media queries, please contact:
info@ceoworld.biz
Tags :
Chief Privacy Officer Insider
Chief Process Officer Insider
Chief Procurement Officer Insider
Chief Product Officer Insider
Chief Quality Officer Insider
Chief Research And Development Officer Insider