5 Things CEOs need to do differently in a Hybrid World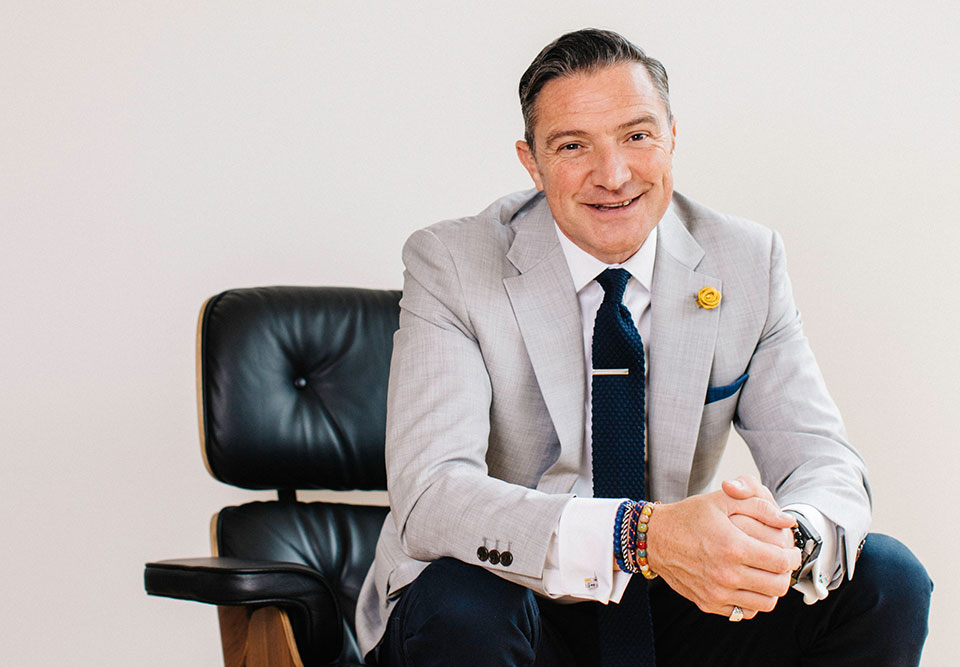 Leadership constantly changes. It doesn't stand still. You can't define it in 2021 and expect it to be the same in 2022. Global and local events, as well as organisational shifts, require leaders to continually look at their behavioural responses. And of course, the pandemic is no different. In times of crisis employees look to their leaders to provide strength, decisiveness and hope so that they feel reassured that their future is safe, or in the event of change, they will be treated humanely and with compassion.
A McKinsey survey from November 2020 found that expectations of leaders shifted significantly throughout the pandemic. Greater emotional intelligence and connectedness with staff, along with a more direct communications style was expected as in times of crisis people often just want to be told what to do. They might not always like the message, but providing it's delivered in an empathetic, compassionate and caring way then they're more likely to accept it.
As organisations in Australia start to think of a working life where we are living with the virus, it's only natural that many CEOs are considering implementing a hybrid working approach, that mixes virtual and in-person work. And what that means for CEOs is that their leadership approach needs to evolve again. Here are the five things that CEOs need to do differently in a hybrid world.
Empathy – CEOs need to recognise that the world is still a confused and volatile place. This means that people will react wildly differently to news about vaccinations, case numbers and returning to populated areas. This requires compassion and understanding. Some employees are desperate to get back to the office, some not so much. The 'one size fits all' approach to working has never worked, so before making decisions, CEOs should consider their options and communicate them with the audience in mind.
Visibility – as CEO people want to see and hear from you regularly. Not via email, but 'live'. It's likely that you have already increased your visibility through recorded videos, virtual town halls or social events and in a move to a hybrid world, this needs to continue as well as in person. Pre-pandemic, many CEOs simply shuffled between their office and meeting rooms, but that dynamic has been disrupted. Employees want to see you on the floor or wherever they work, listening and leading by example.
Trust – the shift to virtual working has been tough for many CEOs to deal with and some, such as Goldman Sachs CEO David Solomon are adamant that a full-time return to the office is the only way to go. However, a better decision would be to ensure that managers have the necessary skills to lead themselves in a hybrid world and to put your trust in your employees to deliver, regardless of where they are based. A big roadblock to hybrid work prior to the pandemic stemmed not from unreliable technology, but from the fact that leaders didn't believe they could trust their staff. You can and when you do, they'll pay you back in spades.
Culture redefinition – over half of employees working remotely don't feel connected to their culture as a result of CEOs not prioritising the redefinition once the pandemic hit. To flourish in a hybrid world, it's crucially important to undertake an exercise to refresh the organisation's vision, behaviours (especially in relation to the language that's used for those in/out of the office), principles of collaboration (especially in relation to the use of technology) and to be clear about how you'll make time for creativity in order to meet the challenges of 2022 head-on. Don't wait to do this or hope it will define itself … it won't. Take the lead on investing in a culture redefinition exercise to create the foundations for success then repeat the exercise every 12-18 months.
Expectation setting – above all else, employees want to know the conditions for work, what needs to be done, by when and to what level of quality. They don't want to be told how to do it (that undermines trust) or how to behave (that's part of the culture definition process), they just want clarity from you and unwavering support. Be clear in your language about what the organisation needs to be successful, then get out of the way and let the hybrid teams deliver it.
Leadership does not come with a place at the top of the hierarchy, it's a choice that CEOs need to make especially as the organisation returns to face-to-face working. Never stop listening and evolving your hybrid leadership style to meet the challenges of work tomorrow, not what it was pre-pandemic.
---
Written by Colin D. Ellis.
---
Add CEOWORLD magazine to your Google News feed.
---
Follow CEOWORLD magazine headlines on:
Google News
,
LinkedIn
,
Twitter
, and
Facebook
.
---
Thank you for supporting our journalism. Subscribe here.
---
For media queries, please contact:
info@ceoworld.biz
---
Tags :
C-level Executives Insider
C-Suite Executives Insider
Chief Encouragement Officer Insider
Chief Everything Officer Insider
Corporate Executives Insider
Executive Level Managers Insider
Senior Executives Insider
Think Tank Insider