Making Your Own Work More Fun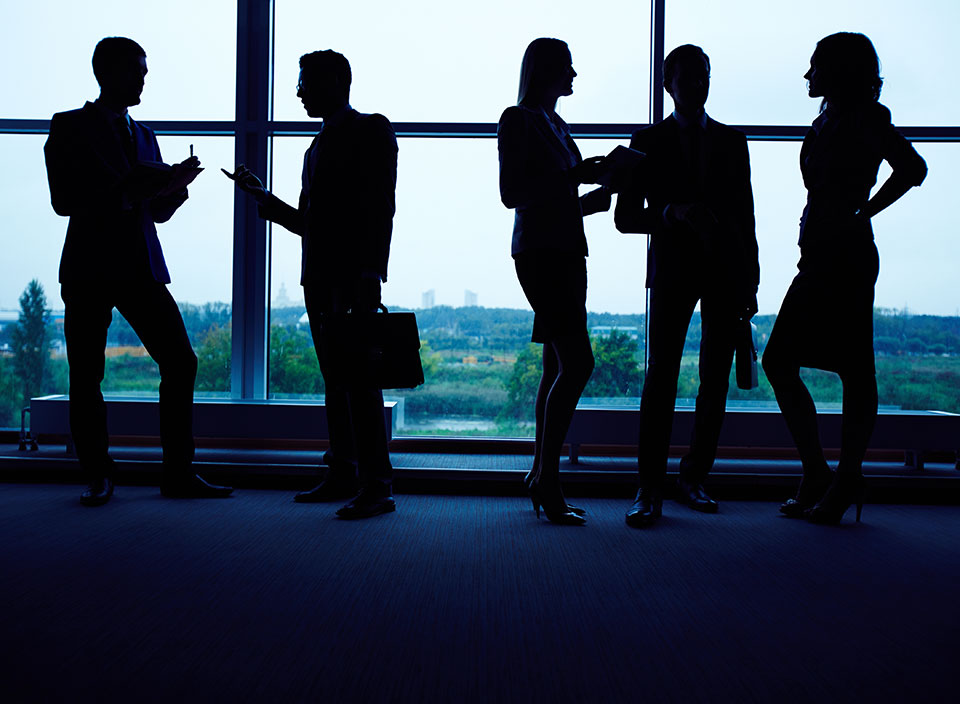 Making work more fun starts in every job with every individual worker. It's a state of mind—an attitude—completely in your control. If you learn to harness this attitude you will have more joy and meaning in your work and your life.
According to recent research reported by Business News Daily, while fun could be considered a distraction, it actually has the ability to improve employee resilience and optimism, which leads to better attention to tasks. When we make a task fun we tend to be more eager to dig in and complete it as opposed to having it be a dreaded activity that we put off doing—maybe even multiple times.
Following are techniques and strategies that have worked for others to make their work more fun and could likely work for you as well. 
It's the Little Things 
Feeling overwhelmed? Katie Sheehan, the marketing manager of Oakland, California-based Berrett-Koehler Publishers, changed her mental outlook when she changed the title of her "To-Do List" into a "Fun List."
Sue Burch, Sr. Learning Specialist, Insight Enterprises in Sugar Grove, Illinois, says: "Technology is great; however, crumpling paper is more satisfying than deleting.  So I often put challenging work on post-it notes so that I can then destroy the note and throw it in the trash when tasks are complete.  If you have a white board, this is a great place for the notes to live."
Donna Fremed, Human Resources Consultant Business Partner for DLF Global in San Diego, California says she makes work, personal tasks or projects fun by "choosing the pen, colored marker or pencil she uses before starting to work. Some of the pens have memories of where I got them from. For example, I have a Coca-Cola pen from a business trip to Atlanta. Also, I have a new 'fineline' set of markers that I will use to draw and write. I can't wait to start drawing with them!"
Learn to Embrace Fun
Ramon Grijalva, Ph.D., Vice Chair of the Institute of Electrical and Electronic Engineers (IEEE), based in Hollywood, California says, "So much of life is playing a game with oneself! When I worked with Long Beach (California) government they had forms for everything and it was boring and painful to have to complete those, so I would mentally 'suit up' and go into 'mechanical mode' to talk myself into the right frame of mind. I'd work around the periphery to set up the work (getting organized, creating an invoice, etc.) and then dig in to the dreaded task to complete it as quickly as possible."
Christine Gilmore, Vice President of Training for Bell Partners in Greensboro, North Carolina says. "We leave little plastic ninja characters that we leave on people's desks with a note that says "I caught you doing some awesome." We will break out in a glow stick dance party on a team zoom or in a team meeting. (One must always have glow sticks in their desk!) We start each team meeting with an icebreaker, we rotate who is responsible for coming up with it and leading it each week. Right now with everyone working from home, every once in a while I send care packages to my team with some of their favorite things."
At the Administrative Office of the Courts in Wilmington, Delaware, Trainer/Educator Allison Gallo lightens her and her colleagues' days by keeping toys in her office—stress balls, Slinkys, a rubber chicken, light-up toys, a pair of doll hands. "They're in a spot where we all can easily reach them." 
Break it Down
Jeff Toister, an author and instructor for Toister Performance Solutions, Inc. in San Diego, California, says: "Here's a simple trick I use, which I adapted from the Pomodoro® technique to get work done and make it fun:
Choose a specific project to focus on.
Turn off all distractions, including phone, email, and other notifications.
Set a timer for 20 minutes.
Give yourself permission to focus on that task until the timer goes off.
I often find this gets me into a flow state of deep concentration and enjoyment. The work comes more naturally, and I get more done. Almost inevitably, I'm disappointed when the timer goes off!"
Freelance writer Carol Patton of Las Vegas, Nevada says, "When tackling a task I dislike, I break it down into stages and reward myself along the way. For example, if I complete this portion of the task, I can take a walk, call a friend, or eat that Fudgsicle I've been eyeing in the freezer. Other times, I may work Saturday mornings to make the workweek less challenging or hectic. It takes the edge off Monday mornings. I rarely cram all of my tasks into a Monday-Friday, 8-5, routine."
Laurie Donnelly, Learning and Development Specialist for Retooling the Workforce based in Los Angeles, California, offers up the following strategies for making work fun:
Starting with the deadline, I number the tasks and set a duration for completion for each. Goals are set for when each set of tasks needs to be completed by in order to meet the deadline as though they are sales quotas. As I reach a milestone, I give myself a reward. Mani/pedi anyone?
When I have a mental block, I "telecommute." Technically, it's called somatic therapy. I like to imagine I'm at Coachella 2019 dancing in the audience to Fisher'sLosing It. Another favorite is to travel back in time to experience Eminem's Till I Collapse live in concert. It helps that the music video is from the movie, Real Steel with Hugh Jackman. Crank it up!
A silver lining of the pandemic is that I can take a 15-minute break and do yoga stretches (also considered a somatic treatment), paint with watercolors or have a hot, lavender-scented bath; all of which rejuvenate my creativity.
When I'm at the office, I walk over to MOCA (Museum of Contemporary Art in Los Angeles) and envision ways to complete my instructional design work as though it will be a work of art hanging in a museum.
Likewise, I'll walk to the public library and read a classic text for 10 minutes. Reading the printed page improves comprehension and, for me, inspiration. (See) If there isn't time, printing out the project and sitting outside to review it will work in a snap.
Dominique Fruchtman, a programs director for Professionals in Human Resources Association (PIHRA) in Los Angeles reports strategies for having fun and getting more done that include:
Determine a strategy/new approach—which doesn't have to be perfect. Set a timer—have complete focus. See how much you can do—try to best yourself! Like a form of hypnosis; game to better your own technique and speed.
Break the task down into its logical steps, perhaps in a ways it has never been done before. For example, she starts with a bio break, gets a bottle of water, turns the phone off, tells others not to disturb her, then DIGS IN.
Make a game out of it and work to always goes faster. For example, if she has to proofread something, she acts likes she's in the Proofreading Olympics and shoots for the best time ever.
Take a Break
Albert Frazia, Chief Human Resources Officer for DeBragga & Spiller, Inc. in Jersey City, New Jersey shares an approach he has applied to boost his morale, energy, productivity and fun in his projects and deliverables: "If I am working on a particularly challenging task or project, I will sometimes go 'offsite' to work or think it through.  A favorite location for me was Bryant Park in mid-town Manhattan (when I worked in Manhattan).  In the spring and summer, chairs and tables are set out on the lawn for use by visitors.  Bryant Park offers a balance of the relaxation of a natural park surrounded by the excitement of Manhattan. I found this temporary re-location restorative and quite an enhancement to my productivity."
The more you expand your own strategies for making work more fun, the more fun will become a standard approach for getting your work done and the more fun you'll have. To paraphrase Confucius: "If you learn to love your work, you'll never work a day in your life!"
---
Written by Dr. Bob Nelson, PhD and Mario Tamayo.
Track Latest News Live on CEOWORLD magazine and get news updates from the United States and around the world. The views expressed are those of the author and are not necessarily those of the CEOWORLD magazine.
Follow CEOWORLD magazine headlines on:
Google News
,
LinkedIn
,
Twitter
, and
Facebook
.
Thank you for supporting our journalism. Subscribe here.
For media queries, please contact:
info@ceoworld.biz