A Post-Pandemic Requirement for Leaders: Creating an Uncompromising Company Culture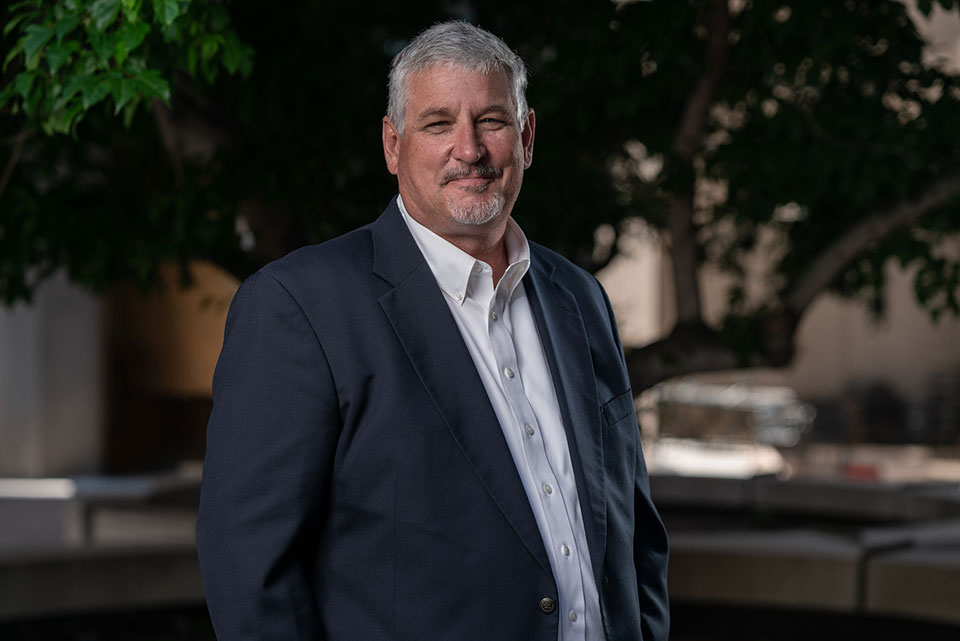 Mark S. Babbitt
For decades, senior leaders have treated the classic symptoms of a less-than-optimal business operation—low employee engagement, less-than-stellar customer service, poor retention rates, and barely acceptable productivity levels—rather than the problem: An unhealthy company culture.
So, despite spending billions of dollars over the past three decades, we've made zero progress. And the reason is apparent: You can't improve engagement, retention, and productivity if your work culture sucks. And in too many organizations, the culture (the authentic culture, not what it says on the 'About Us' page) still sucks.
Who is responsible for company culture?
The leaders. The CEO. The Executive Director. The President. The founder or business owner.
This is not a responsibility a leader can delegate or dismiss. In old-school "the buck stops here" fashion, the ultimate decision-maker at each organization is solely responsible for creating a purposeful, positive, and productive work environment. A culture where fellow leaders, employees, contractors, and all other stakeholders (and not just shareholders) can expect respect while helping to accomplish the organization's mission.
Most Leaders Are Not Quite Ready to Lead Culture Change
Most organizational leaders—driven and measured exclusively by results for most of their careers—are ill-prepared to meet the new expectations of the workforce they'll lead. Most have never witnessed a successful culture change initiative, let alone led such a change effort. Boards and investors never asked their predecessors to do it. The professors in business school didn't teach it. And the mentors that leaders count on for been-there-done-that advice can't help because they've never been there, and they've never done that.
But culture change is necessary because employees are voting with their feet. Call it "The Great Resignation" or the "Employee Mass Exodus of 2021," but people are no longer willing to invest their time, energy, and intellectual influence at companies where the culture sucks.
Company Culture and the New Demands Placed on Leaders
Since the COVID-19 pandemic began, many employees have experienced something different from their employers. Pre-pandemic, employees accepted the need to commute to work every day just to be treated in a less-than-respectful manner. Eighteen months later, employees of every generation know better.
They know that commuting is not a requirement of doing good work. Many have thrived in more autonomous working conditions. They've enjoyed having a voice in where, when, and how the work gets done. And they've grown accustomed to being home to care for their kids, elderly parents, and pets. And, yes, during business hours, they've occasionally taken advantage of the opportunity to enjoy the distraction that is Netflix. But are those distractions any more costly than Facebook in the office, water cooler conversations, or an "I'm on my break" jump on Subway Surfer?
They now know there is more to life than work. And, as they've already proven, they are less likely to tolerate work environments that suck. This means every leader—rather than just expect their employees to dutifully return to the "old normal"—must embrace new expectations and accept new demands from employees.
As Leaders, How Do We React? (Hint: Don't "React," Instead "Act")
Faced with this new challenge, leaders are at the proverbial fork in the road, deciding which direction to go. Some pay close attention to data like that provided by Best Practice Institute (BPI), which reported that 90 percent of the workforce would prefer to continue to work at home in some form. Others, like those on Wall Street, insist employees return to the office. Specifically, Goldman Sachs CEO David Solomon famously said, "[remote work is] an aberration that we're going to correct as soon as possible."
On the one hand, it would be easy to assume Solomon's comment (and many more just like it from many other old-school leaders) comes from a place of ignorance. But, on the other hand, one could rationalize that CEO Solomon's compensation package dictates that he make the company's best interests his top priority—not the employees' wishes.
However, there's more to comments and decisions like this than what we can see on the surface. Underneath, leaders like Solomon are genuinely struggling to answer this question:
"How do we show our resilient employees the respect they deserve AND refocus on results?"
The Solution: Equally Value Respect AND Results
Only the most foolish (or most overconfident?) leaders would say, "Nevermind! Forget you ever felt a sense of freedom… Forget that you were happier, more balanced. We need you back at work in our frustrating, unfulfilling culture. See you soon!"
Luckily, this backward way of thinking isn't necessarily the norm. Most leaders have already realized their company culture has changed—and there is no going back.
As they create their return-to-strategy, many of those leaders have also learned another important lesson: That now, more than ever, there is power in 'AND' statements:
"Respect AND results."
Perhaps they've also learned there is no better time than right now, while COVID variants keep their death grip on many regions of the country and segments of the workforce, to create the ideal culture for their organization intentionally.
Those leaders know: They don't have to fall back on what used to be—which is often what they know best. Instead, they can combine what worked best before the pandemic with what has worked well since—and what employees enjoyed most. Leaders can take the best of both worlds and create a company culture where people expect respect from their leaders and peers while enthusiastically helping drive optimal results.
First Things First (And Good Must Come First)
In our new book, Good Comes First: How Today's Leaders Create an Uncompromising Company Culture That Doesn't Suck, S. Chris Edmonds and I show leaders how to create a purposeful, positive, and productive company culture in which the foundational principle that binds all pages and concepts of the book—and good comes first company culture—is "equally value respect and results."
We've seen first-hand what happens when a leader intentionally builds a company culture where people are valued and validated. We've seen how hard people work, and how much better they focus on the work, when they know their contributions matter—really matter. And we've seen what happens when managers turn into coaches and mentors by showing they care for the employee just as much as they care about the work.
And still, we know leaders are still measured almost exclusively by results. We get it: That won't change overnight. But we've seen what happens to results-focused business metrics like employee engagement, retention of key employees, customer service ratings, and productivity and profits when a good comes first culture gains traction. That change doesn't happen overnight either. Within 18 to 24 months, though, increases of 25 percent to 40 percent in those desirable metrics are not uncommon.
Don't settle for the old normal. Don't bring people back into a company culture that perhaps never inspired peak performance. Instead, invite your fellow leaders and key employees into a conversation designed to enable the co-creation of your next normal—an uncompromising company culture that does not suck.
---
Written by Mark S. Babbitt.
---
Add CEOWORLD magazine to your Google News feed.
---
Follow CEOWORLD magazine headlines on:
Google News
,
LinkedIn
,
Twitter
, and
Facebook
.
---
Thank you for supporting our journalism. Subscribe here.
---
For media queries, please contact:
info@ceoworld.biz
---
Tags :
Billionaire Insider
Capitalist Insider
Millionaires Insider
Money Insider
Richest Insider
Wealth Insider
Wealthiest Insider