How Business Leaders Are Creatively Redefining the Workplace as Physical Buildings Reopen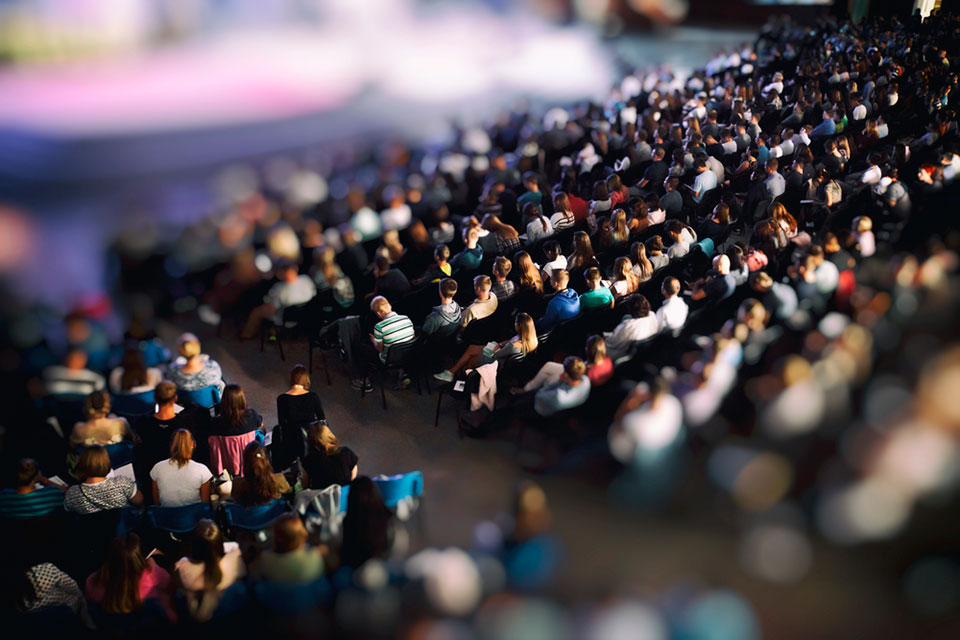 Workplaces across the US have been empty since last year as millions of employees worked remotely. Now that physical locations are starting to reopen, some CEOs and managers are having to completely redefine their workplaces. In fact, what many business leaders are discovering is that navigating a whole new dynamic of workplace sensitivities and preferences in order to maintain employee satisfaction requires numerous creative solutions to bring the best of both the remote and on-site working worlds together.
The term "hybrid work model" has been coined as the future of the workplace. This model combines onsite work with remote work, allowing employees to operate from home as well as at the physical office. During the pandemic, remote work proved its worth by demonstrating that employees can be just as—or even more—productive when working from home. One study of 800,000 employees found a 47% increase in productivity when comparing March 2020 to March/April 2019.
While increased productivity is generally considered a significant measure of success for employees, many leaders also recognize the benefits of having employees present in the office, at least part of the time. Employees often miss the socialization that occurs among coworkers, and employers know that these types of interoffice relationships can lead to stronger culture and team bonding. For these reasons, hybrid working models have exploded in popularity, with this type of work model now being used by 63% of high-growth companies.
Importantly, this model isn't popular only with employers; employees favor it as well. While 87% of workers polled reported that they would like to work from home at least one day a week, more than two-thirds (68%) say the opportunity to work both remotely and on-site is the perfect work model. Yet while this model has benefits for both employers and employees, many leaders are quickly realizing that implementing hybrid work models requires a new level of creativity.
For example, one CEO knew that staying fully remote would not be an option for her team, but she also recognized that being fully on-site was not a reasonable expectation either. As such, Farissa Knox, founder and CEO of RLM Media, an integrated marketing and communications advertising agency, began to experiment with a hybrid work model for her large team of employees. In this process, she has discovered that having a few regular on-site workdays with activities to generate personal connections helps to keep her team inspired and engaged.
"With the on-site work requirement, this model embraces the importance of human interaction," Farissa said, "but I also wanted my team to still be able to enjoy the work-from-home lifestyle they've gotten used to. So now, at least two days a week, my employees are allowed to work from home, from the beach, while watching TV, or while simply spending time at home with their families. We have found that combining both on-site and off-site work schedules has been the key to a happy and healthy workplace for RLM Media."
Farissa shared that she is also mindful of making sure that on-site employees follow appropriate safety protocols and that team bonding opportunities are in place and readily available. She feels that bringing the best of both remote and on-site solutions is helping her team find a solid balance that works to meet the preferences of everyone involved.
Creative solutions for hybrid working environments also provide many benefits for CEOs, such as:
Reduced turnover and increased employee happiness—
Flexibility is at the top of the list of job requirements for many job seekers. To attract and retain a young and competitive workforce, employers must embrace flexibility.
Decreased costs—
Smaller on-site teams mean that many employers can reduce the footprint of their physical space, some by as much as 50%–75%, depending upon the size of the team on-site every day. The hybrid work model reduces the cost of commercial leases, utilities, and other business expenses related to occupying more space.
Increased technological capacity—
While the move to a hybrid work model does often come with technological concerns, many employees are stepping up to increase their technical literacy. In addition, savvy employers are selecting the right platforms and applications to facilitate a workforce that will remain productive regardless of structure or location.
In addition, benefits for employees include:
Reduced burnout—
Employees can maintain a better work/life balance when they have more flexibility with their time. Flexibility can help employees stay at the top of their game rather than feeling burned out.
Increased safety—
With recent increases in COVID-19 variants potentially causing new safety issues, hybrid work models benefit employees since personal contact is still minimized. This type of work arrangement can also be tailored to address each employee's specific level of safety and health concerns.
Obviously, there are many benefits to hybrid work models. As physical buildings continue to open up, CEOs looking to redefine their workplaces may find the following tips helpful in the process:
Understand and acknowledge that both good and bad have come out of our time living with COVID-19. As health and safety issues are currently the number one concern in our lives, it's up to modern business leaders to highlight the positive aspects of the hybrid working model. It is essential that the benefits of working remotely aren't overlooked as we navigate the reopening of the physical workplace.
Allow for flexibility within a defined structure. We've all been living in a state of chaos for many months, and the only structure we've had has been that which we have provided for ourselves in relation to our work time at home. Now, as leaders of organizations, we cannot strip our employees of the ability to set their own schedules and make their own rules, but we must provide the new definition of structure for our businesses.
Think of your physical office as a value-add and not a necessity. We've proven that we don't need an office to run, operate, or work in business, but we understand that having a gathering space for our teams does have value. Extract that value and use your space for the activities that make it most valuable, such as culture-building events, collaboration, and the deepening of relationships with team members, clients, and partners. Requiring employees to work in the office more than necessary will not add value to the office. Smart leaders will focus on strategies that utilize the physical gathering space to enrich and advance their teams and organizations.
The bottom line is that the workplace has completely changed for many organizations—and there is no going back. The leaders who will thrive in this new environment are those who recognize the importance of bringing creativity to the workplace and building dynamic and inspired teams that are both productive and happy. Balancing the needs of the organization and being flexible could be the key strategies for success in the modern working environment
---
Add CEOWORLD magazine to your Google News feed.
---
Follow CEOWORLD magazine headlines on:
Google News
,
LinkedIn
,
Twitter
, and
Facebook
.
---
Thank you for supporting our journalism. Subscribe here.
---
For media queries, please contact:
info@ceoworld.biz
---
Tags :
Chief Commercial Officer Insider
Chief Communications Officer Insider
Chief Compliance Officer Insider
Chief Content Officer Insider
Chief Creative Officer Insider