4 Ways Your CEO Reputation Affects Your Brand (and Your Bottom Line)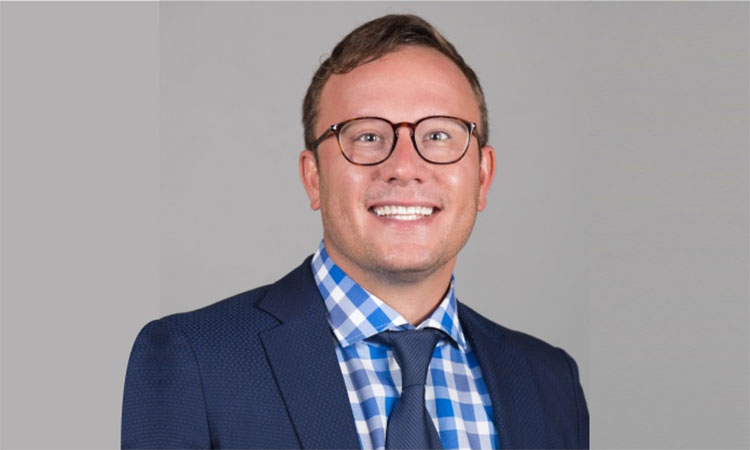 Adam Petrilli, CEO at NetReputation.com
What impact does CEO reputation have on your company?
Traditionally, the CEO plays a central role in setting vision, driving strategy and communicating company value. 
But what about the CEO's reputation? 
After all, as long as the organization stays on track, does it really matter how the public feels about its chief executive? 
If the job's getting done and leadership remains focused, what can stakeholder sentiment really do other than spur the occasional PR headache?
The answer, simply put, is a LOT.
In fact, recent data shows that CEO reputation accounts for nearly half of your brand's total reputational worth.
And because your company's reputation is so inextricably linked to its market value – in many cases contributing up to 60% to that larger number – public perception of your top executive can have major consequences for your brand and long-term outlook.
So, how specifically does CEO reputation impact your business and, by extension, your bottom line?
Consumer Decision-Making
Gone are the days when consumers would seek out brands based solely on product quality. With so many ways to access and research brands these days, CEO behavior and standing now have outsized influence on how buyers perceive the companies those leaders are linked to – as well as where they choose to spend their money.
When a high-profile executive says something controversial on Twitter or receives negative media coverage, it now creates one or even hundreds of search results that inevitably get tied to the company. And each negative link eats just a little more into consumer trust, nudging prospects and even existing customers further away from your brand and into the clutches of your competitors.
Whereas a good CEO reputation may generate positive associations that reinforce trust and boost loyalty among consumers, bad CEO behavior does exactly the opposite, putting an ongoing strain on your brand and your sales over the long term.
Hiring
Those same resources customers use to find your company is what job candidates and employees rely on to research and vet your business. So, when a senior executive makes the news or shares a video on social media, it has a real impact on your ability to reach high-quality prospects and retain the skilled workforce you need to optimize competitiveness and productivity.
These days, job candidates flock to companies they trust, and which they believe share their personal and professional values. Existing employees also want to know their firm is on the right track – and that buying into the brand's mission and objectives is continually worth their time and effort.
With such a significant and immediate impact on company image, CEO reputation can often make or break the trust you need to attract the best staff and hold onto the workers that maximize your potential. For better or worse, how your top leader looks online determines how future and existing employees see your business and choose to engage with your brand down the road.
Credibility & Industry Authority
As the chief representative and public face of the company, the CEO has extraordinary influence on your firm's perceived credibility, particularly as a reliable, trustworthy brand within its own industry.
In the age of viral headlines and social media news feeds, that influence is amplified tenfold, giving every public statement, online comment and "whoops!" moment a monumental impact on how much stakeholders trust and interact with your brand when compared to your competitors.
While they may be extreme examples, high-profile executives like Elon Musk, Richard Branson, Mark Zuckerberg and former Uber CEO Travis Kalanick help illustrate the power CEOs have to move the credibility needle and affect a brand's trust factor – ultimately impacting the authority their brands hold in their respective industries. In some cases, a CEO's personality and image can become so overpowering as to outweigh brand reputation, sometimes even canceling out any good faith and authority the company has so carefully procured over time.
Needless to say, credibility can have a major, long-term impact on such intangibles as brand visibility, awareness, loyalty and repeat business. And the ripple effect CEO behavior and reputation have on those elements can often be enormous, wreaking costly havoc on brands for years down the road.
Financial Value
Those leading public companies know the importance of pleasing shareholders, as well as driving initiatives and strategies that help stabilize and grow market value over time. Unfortunately, a bad CEO reputation or misstep can undo those efforts in a hurry, creating messes that spook investors, sink company value and make recovery a costly endeavor.
Recent CEO scandals like those at Papa John's and Uber demonstrate the impact a top leader's behavior can have on company value and investor confidence. Though both brands eventually managed to pick up the pieces and move past their respective problems, it took somewhat massive and costly rebranding efforts to repair the damage and get back to normal.
In a very real and immediate way, CEO reputation can be a boon or a bust for shareholder value, affecting not only how company stock prices and trading in the moment, but also short- and long-term performance forecasts that ultimately shape brand strategy, direction and focus on the future.
To sum things up, CEO reputation impacts far more than just one's career or future prospects. With greater public scrutiny and the flow of online information, it's nearly impossible to now separate what the CEOs say and do with the image, authority and perception of the companies they lead, making CEO reputation a top priority for anyone seeking to preserve and protect brand integrity.
If it's time for a better CEO reputation management strategy, or you could use some advice on managing that ongoing PR crisis, reach out to our team. We can help you turn things in the right direction.
---
Written by Adam Petrilli.
---
Add CEOWORLD magazine to your Google News feed.
---
Follow CEOWORLD magazine headlines on:
Google News
,
LinkedIn
,
Twitter
, and
Facebook
.
---
Thank you for supporting our journalism. Subscribe here.
---
For media queries, please contact:
info@ceoworld.biz
---