Connor Fields: Featured VIP P360 – Q&A Inventory
Going for the GOLD and sustaining the Olympic Gold Champion Discipline is a story on greatness, recently I had the opportunity to discuss exactly that with the United States Olympic Gold Medalist Connor Fields.
THANK YOU for sharing!
Q – "Let's address the obvious, what has it meant and does it mean to you to be a United States Olympic Gold Medalist?
A – Honestly, that is a tough question to answer! I'll start by saying it is an incredible honor and standing on that podium with the national anthem playing was the proudest moment of my life. I felt like I was up there with the countless people who assisted me in getting to that point. In addition to that, it was the ultimate dream come true. I thought about that moment literally every day for 10 years so when it came true it felt like a dream. I couldn't believe it was real!
Q – "When did the seed of such a powerful goal begin and why?
A – I was always competitive, even as a kid. I found BMX racing at 7 years old and it has been my passion ever since then. That specific seed was planted in 2008 when I stayed up all night to watch BMX racing make its Olympic debut in Beijing, China. Watching the first Olympic BMX event sparked that dream inside me and got the ball rolling!
Q – "What traits have you learned are critical for success for an individual to be relevant in today's global market? 
A – So many things come to mind. I've always found that sport is a microcosm of life. So many things that are applicable in elite level sport are the exact same things that it takes to be successful in the business world, as an elite level performer. First and foremost, I believe in order to be highly successful, and I'm talking 1% here, you have to have two traits. First, you have to want it, and want it bad.
Everyone wants to be a champion, but who wants it bad enough that they are willing to out work and out hustle every single competitor? Those are the ones who will rise up in sport and business. Second, I believe you need to be passionate about what you are doing. If you are trying to reach high levels of success in sport or business your life will consist of a ton of time dedicated to that. If you don't enjoy it, it will feel like work and it will be harder to get the best out of yourself.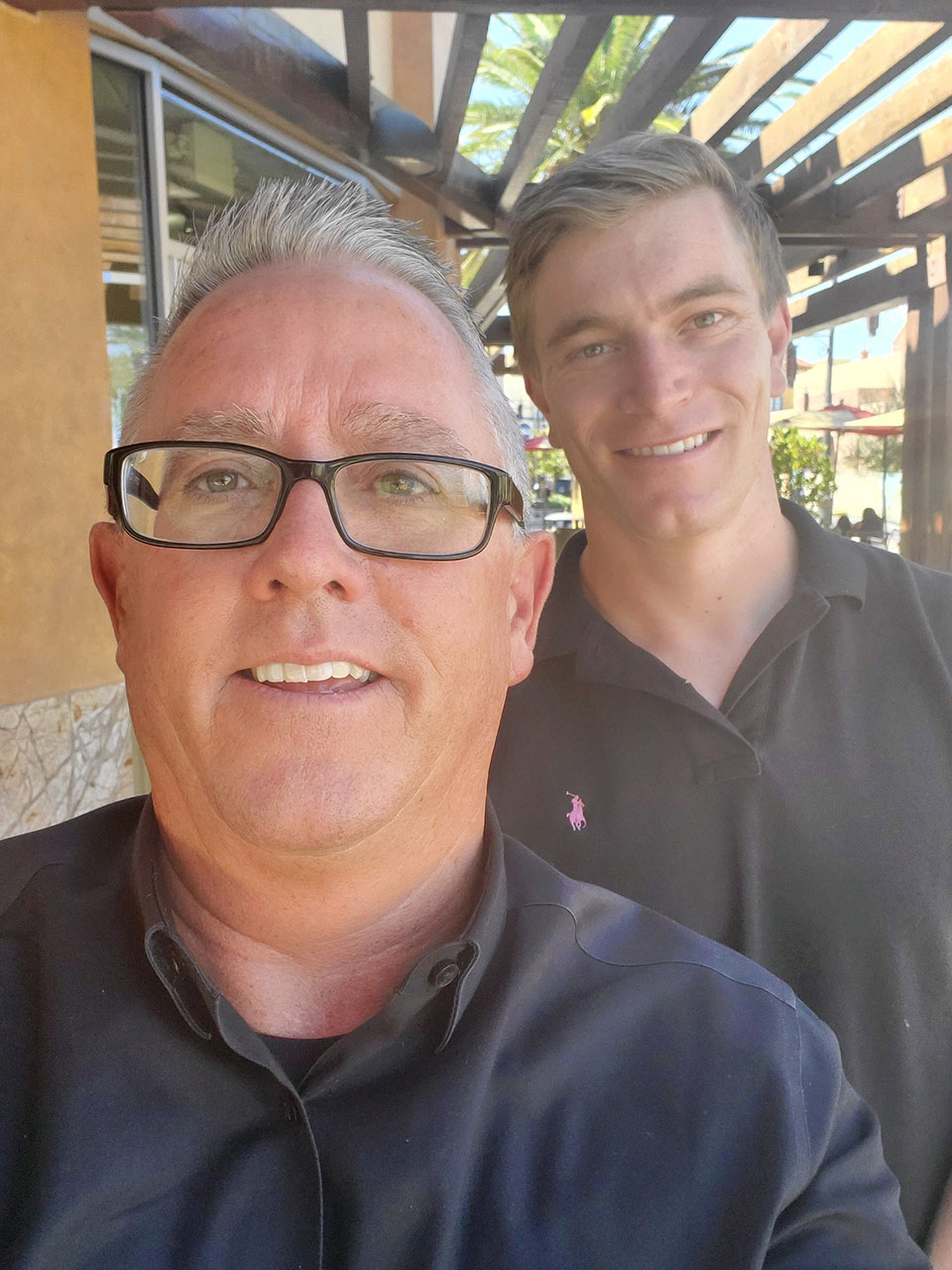 Q – "From your unique vantage point and unique experiences, what are the most effective ways you have found to create the dynamic necessary when working with others for you to achieve your goals today?"  
A – Communication, hard work and honest communication. I will spend years trying to get half a second faster, so every single thing my team and I decide to do counts. Sometimes we have disagreements, sometimes we have arguments, sometimes things get heated, but we all understand we are united and working towards the same goal. With that understanding we can all continue to move forward no matter what difficulties or disagreements come our way. Saying the things that need to be said, putting everything out on the table, and never taking things personal are key here.
Q – "Reflecting backwards, what lessons have you learned that you have incorporated unto your daily life routines of an Olympian?"  
A – So many come to mind, but I guess the main one is that life is full of ups and downs just like sport. Some days you win and you're on top of the world, and sometimes you go through rough patches. Life is the same, but as long as you never give up and keep working hard to be the best you can be, things always come back around.
Q – "I find it impressive, that you are balancing multiple endeavors – business, athletics and academics – and doing so at the highest level of performance excellence, talk about how you maintain that balancing act and the challenges you have encountered and not allowed them to derail you form continued excellence?" 
A – I have actually found attending school helped my athletic career. I'll explain why. I train up to 6 hours a day 5 days a week. When I am not training, I am reviewing video, communicating with my team, working on my body, or working on my bike. It can become all encompassing, if you're not careful. For me school has actually been a welcomed break where for a few hours BMX gets put on the backburner and I can focus wholly on something else. Having this life balance has made me better as an athlete but also a more well-rounded individual. As I am finishing up my college degree in Business Management and maintaining an "A" GPA requires the same disciplines as BMX.
Q – "Talk about your professional level relationships with your global business sponsors and how you manage that responsibility for your immediate needs and leverage this for the next decade?" 
A – I have been lucky enough to work with some amazing brands and sponsors. At the moment it is all about how I can provide value for them and the first thing I need to do is understand what is expected of me. I need to know what they are looking to get out of our partnership then it is up to me to provide them with that. It has been awesome to work with brands such as Monster Energy drink, Ralph Lauren, Axe body spray, Audi, Jeep, YouTube, and more and learn all about marketing and business. In the next decade I will be able to use all the things I have learned in these invaluable experiences!
Q – "You are more than a global leader in your given vocation, you are a business enterprise and operate like a mini multi-national solo-business-entrepreneur, talk about how you balance your business operations and what others can learn from what you have learned?"  
A – As an athlete I have a short window to capitalize on. A lot of athletes don't think about the business side of things, but I have always found it fascinating. I also know it will allow me to capitalize on my success and set myself up for the future. The first year I had a pro contract I learned really quickly I needed to brush up on my understanding of taxes, saving for retirement, and investing.
As the Olympics approached, I learned about marketing, branding, and how to promote. I believe that the effort I have put in on these fronts has increased my value to brands and therefore directly affected my earning potential during my career and after. The window is short, and so many athletes don't recognize that until the end.
Q – "What is the single most important mindset that people must possess to be more competitive and successful in every day life?"
A – Effort! It all starts with effort.
Q – "Who is responsible for the development of an employee/individual in the work place of today and tomorrow? Why?" – 
A – Leadership is the easy answer here, but any good leader will focus on giving the employee/individual the tools they need to be successful on their own. Any successful team is a unit of hardworking individuals fulfilling their roles.
Q – "With a recent Gallup Study indicating that upwards of 56% of workers surveyed indicated that they are dis-engaged/complacent in today's workplace and another 15% are actively-dis-engaged, why does it appear that so many are so complacent today and how do engage them to levels of proactive accountability?"
A – I'll tie this into a couple answers I gave earlier. If you have no passion for what you are doing, these are the exact results you will get. I'm not telling anyone to go quit their job, but if you hate your job enough to where you are actively disengaged why aren't you looking for something you can do where you WANT to be engaged? Some parts of work will always be work. I don't wake up every singe day excited to train, some days are exactly just that, work. Life is too short and too precious to just sit like a zombie at a job you hate. The second thing is the work/life balance. Maybe your job isn't fun, and it is work, well in that case what are you doing outside of work to keep it fun and disconnect from the daily hustle and bustle?
Q – "If you had 2-minutes to share (mentor) a high potential individual, what would you share with them from your vantage point of experience, training and responsibility to be effective or successful?"
A – If I had 2 minutes with them I would first ask for more time, so that I could do this properly. After that I would listen, any good mentor listens. Then I would try to identify a couple key areas to make immediate improvement. So often I see mentors try to overload and make a ton of advice or adjustments. I would identify 2-3 key things they could immediately do to improve on their effectiveness, then over time allow them to continue to grow. Just like in sport, there are no shortcuts in life. Incremental gains should be the goal.
---
Written by Dr. Jeffrey Magee.
---
Add CEOWORLD magazine to your Google News feed.
---
Follow CEOWORLD magazine headlines on:
Google News
,
LinkedIn
,
Twitter
, and
Facebook
.
---
Thank you for supporting our journalism. Subscribe here.
---
For media queries, please contact:
info@ceoworld.biz
---