Have C-Suite Openings? Try These 5 Steps to Hire the Perfect Fit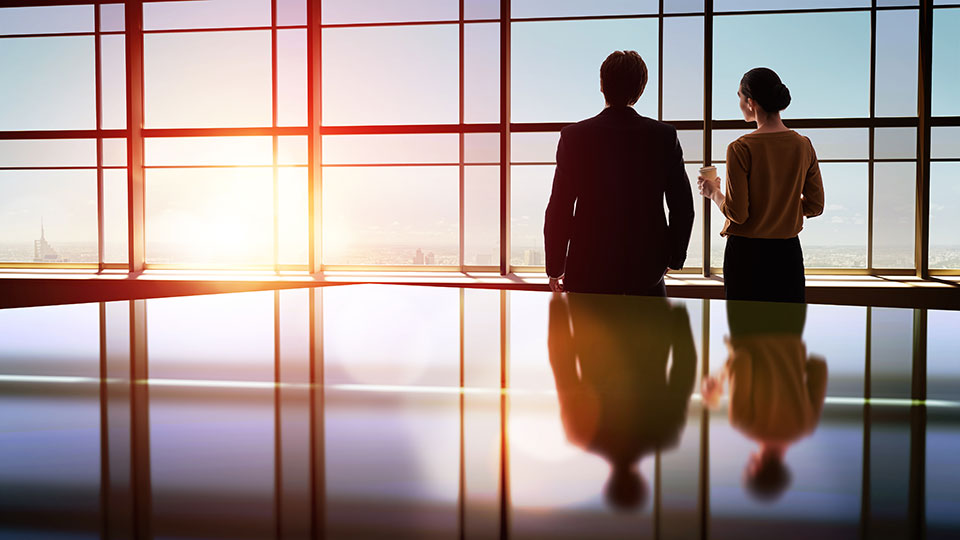 Talented executives are hunting for new opportunities to share their skills and are willing to shift to new companies. But not every applicant who responds to your recruitment strategies will be your company's perfect match. You might need to update your hiring practices to attract and hire a long-term fit for your C-suite. Here are five tips.
In a surprising twist, 2020 ended on a strong note for businesses on the hunt for talented executives. According to a Thrive TRM study, the fourth quarter of the year showed a 17% increase in completed C-suite searches compared with corresponding 2019 figures. Plus, 70% of the searches opened and closed in less than six months, with 80% of leading firms snagging performers from diverse geographic regions thanks to virtual hiring practices.
This is great news for your company if you have executive positions to fill. Candidates are eager to slide into lucrative positions and work their magic at different brands. However, not every applicant who responds to your recruitment strategies will be the perfect match. Take a few calculated steps to ensure that you attract, interview, and hire a great fit who will stick around for the long haul:
Go granular with the executive's role.
Don't use a broad brush to paint your job descriptions. Be specific to give executive candidates a fair chance to determine whether they're a good fit before they apply. Set aside hours to work with trusted colleagues — or even external stakeholders like board members — to flesh out your ideal executive. From engagement styles to culture preferences, map out a baseline. You may also want to include "must-haves" and "nice-to-haves" in your document to help when it comes to choosing one candidate over another.
By fully understanding what you need from your C-suite hire, you can sort through applications faster. You can also avoid recruitment and hiring misalignment, which can be costly in terms of lowered team morale and rampant turnover.
Leverage talent assessments to gauge candidate flexibility.
Adaptability among your executive crew will help your organization again and again. How, though, can you determine whether an applicant is both dependable and agile? In those cases, psychometric tests can be useful, unbiased ways to measure how far candidates can mentally bend when needed.
The right testing vehicles can help you bring together talented professionals able to navigate the unknown. As Shawn Miller, leader of the People Solutions Services practice at the consulting firm Morrison, put it: "Working with a team of adaptable employees means you don't have to worry as much about people digging into their comfort zones and resisting change. Use thoughtful psychometric testing as part of your employee recruitment strategies, onboarding, and continuous improvement processes."
Miller also advises that you do your research before selecting a psychometric test. Valid, effective tests are likely to have proven histories. Don't go with a test unless you can find proof that it works.
Organize a hiring committee.
Don't go it alone when hiring your next executive. Form a search committee made up of a diverse number of people. Then, give each person on the committee a variety of responsibilities to ensure that every member has a role.
For instance, a few hiring committee personnel may be charged with screening highly appealing candidates based on pre-assessment tests and résumés. Other committee members might conduct online or phone interviews. Be sure that everyone has a voice and a way to share feedback.
When pulling together your search representatives, choose stakeholders from different departments. Ultimately, your executive hiring committee should represent a cross-section of your organization.
Conduct social listening to source and evaluate candidates.
Finding potential executive applicants is much easier in a digital world. Most people use some form of social networking to establish their personal brands and highlight their expertise. Consequently, you may want to use your robust job description to seek out people and encourage them to apply to your C-suite openings.
Similarly, if you already have people in your recruitment pipeline, make sure to check out their digital properties. These could include anything from a LinkedIn account to videos from a TED Talk. A little online investigation can show you a lot about top contenders.
Will executives be noticeable in the digital space? As noted by Findem CEO Hari Kolam, most are being encouraged to stay visible. Kolam explains that all job seekers should be "developing their digital footprints to get noticed … [and] outshine a competitor."
Update your onboarding processes regularly.
Revisit your executive onboarding process. CareerBuilder research suggests that more than one-third of companies lack a consistent, sophisticated onboarding system.
Executive onboarding needs to be done correctly so that you don't waste precious time, resources, or corporate reputation. Map out everything from your executive's first projects to ways to integrate your C-suite team member into the organization.
Remember: Even people who have been in business for decades often need a runway. Most can't just jump in and confidently take over without a little fuel in the form of training and mentoring.
Right now, executives are willing to shift to new companies, including from giants to startups and small businesses. Your updated recruitment processes will help you make a lasting match.
---
Written by Rhett Power.
---
Add CEOWORLD magazine to your Google News feed.
---
Follow CEOWORLD magazine headlines on:
Google News
,
LinkedIn
,
Twitter
, and
Facebook
.
---
Thank you for supporting our journalism. Subscribe here.
---
For media queries, please contact:
info@ceoworld.biz
---
Tags :
Chief Administrative Officer Insider
Chief Communications Officer Insider
Chief Creative Officer Insider
Chief Customer Officer Insider
Chief Data Officer Insider
Chief Delivery Officer Insider
Chief Design Officer Insider
Chief Diversity Officer Insider