Reimagining and co-opportunism are the keys to success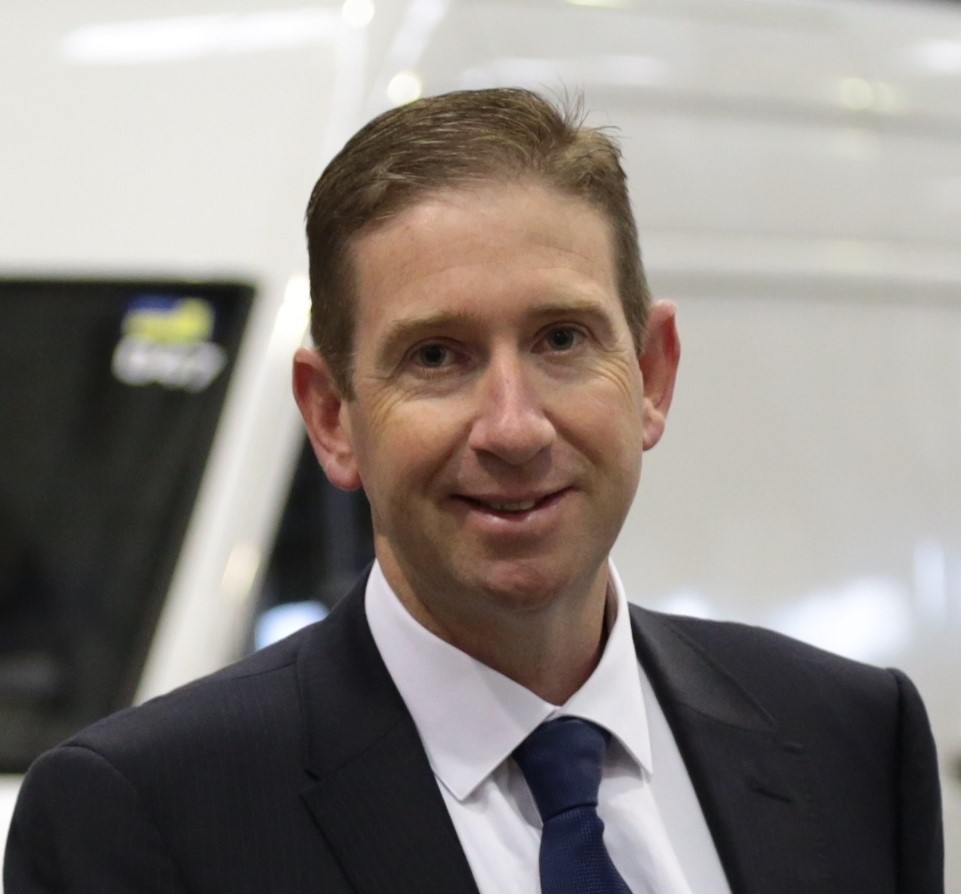 Richard Thame, CEO Snap Print and Design
The US Vice-President, Kamala Harris in announcing the US governments $1.25 billion package to aid the recovery of small businesses described small business as being "at the center of this reimagining" of the US economy.
The term 'reimagining' is one that we have heard a number of times throughout the COVID crisis, with businesses urged to rethink and reimagine how they deal with customers in the age of social distancing.
At SNAP Print and Design, we faced this same challenge, being in an industry that many had described as 'dead' or kindlier as being on 'life support', how would we reimagine how we do business?
We also faced the additional challenge of being a franchise operation, with over 130 stores, many of them highly successful with solid client bases pre-COVID and in operation under the same ownership for decades.
Given there was likely to be strong resistance to any discussions around change, we knew that if we were to succeed in the reimagining of our business, we would need to harness COVID as the catalyst for change.
The key here was that COVID was providing a challenge to our traditional business model of visits in-store, creating a need to transition what is essentially a manufacturing operation into something completely different.
This meant taking a step back, looking at what we are good at, which is providing great advice, whilst only manufacturing what we had to, supporting the work with a centralised environment and pooling the skills and resources of our SNAP centres.
To achieve this, we needed to re-train our entire network, to understand the value of partnership, that through working together they could provide extended services to clients, without the need for further investment for plant and equipment in-store.
COVID has brought forward the need for this co-opportunism, the need for businesses to work collectively where they can, to ensure that they are helping each other through the crisis, rather than battle on independently.
Bringing our franchises together was only part of the journey of this reimagining and it was at corporate level that we made the decision to take our printing and design operation into the 21st century with the evolution of an ecommerce tool.
This was critical, as in an age when digitisation is King and keeping apart is the key to good health, then we had to overhaul how our customers engaged with our stores.
Again, in the search for co-opportunity, we reached out to the world's fastest online graphic design platform, Canva – and incredible success story in their own right.
Our strength as a business was the quality of the products we create for our clients and the expertise of those in our centres, the challenge being how we move online, whilst maintaining the integrity of who we are as a business?
That answer for us came in getting the best online design platform in the world and then linking that back to our centres, giving us the best of both worlds, which is now known as Snap Print-Online.
This partnership of co-opportunism has meant that we can open new markets for our franchisees, are able to provide services through centralisation and the pooling of resources that had not been viable previously.
So, as we move into the 'living with' or 'post-COVID' age, will this era of co-opportunism continue?
Can businesses who in the past have been in severe competition with each other be able to put those natural competitive urges aside and work together?
Can they change mindset over margin and recognise that 100% of nothing is nothing?
This will be the challenge in the post-COVID world, one that at SNAP we will continue to embrace as we seek out co-opportunities that work for us and like businesses.
If for instance there is a printer operating in a region, does it make sense to open a new operation competing against them, entering in a race to the bottom, when they could work in partnership, with the local printer tapping into our buying power and online systems, driving their costs down, have access to new products, increased efficiencies and profits.
For SNAP we gain access to new clients in a new market without the need to set an operation up from scratch and take on a well-known and respected competitor, instead supporting a local business, rather than fighting against it.
In that circumstance everyone is a winner, and we can then work collectively to take on their real threat, the global giants of the print industry who can do it all online and then ship directly from facilities in China.
That to me is what the era of reimagining is about, it is about working collectively, whether that is as a franchise operation, as an industry or in partnership with a needed skill base that only someone from outside can provide.
The world moves faster than you can develop a system on your own, and when it comes to reimagining how we work in this new world, it is through defining what we do well and working with those that can help us to expand our products and reduce the burden it takes to do so that will help to make the era of reimagining a success.
---
Written by Richard Thame.
---
Add CEOWORLD magazine to your Google News feed.
---
Follow CEOWORLD magazine headlines on:
Google News
,
LinkedIn
,
Twitter
, and
Facebook
.
---
Thank you for supporting our journalism. Subscribe here.
---
For media queries, please contact:
info@ceoworld.biz
---
Tags :
Boards Insider