Education benefits: the solution to recruiting and growing talent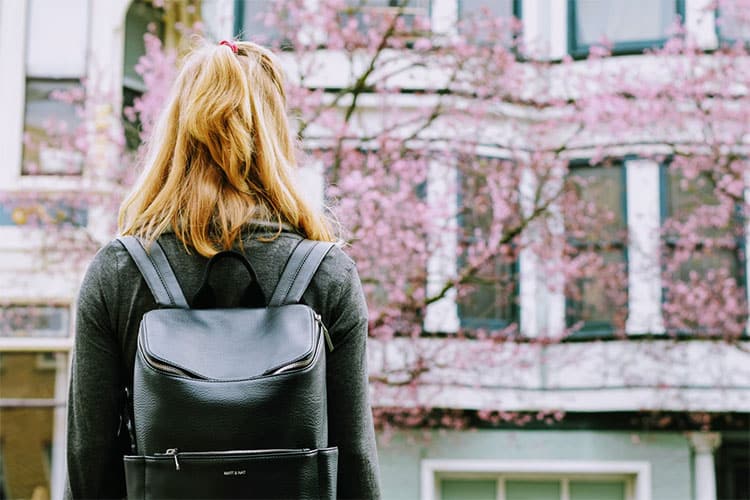 As the workforce begins to slowly recover from the COVID-19 pandemic, many sectors are facing a surprising problem: despite record unemployment, they are struggling to find and hire new workers. While attractive compensation packages are an obvious and traditional way to attract talent, employers are increasingly recognizing the oft-overlooked value of education as a benefit. Tuition reimbursement programs are growing in popularity, especially among younger workers, and they are helping companies not only not only recruit and retain new employees but up- and re-skill incumbent workers.
But while many of these plans are focused on a multiplicity of short-term and accelerated training programs, a traditional credential is also gaining momentum: the executive MBA.
And for good reason. Skills gaps are not the only first-mile challenges facing corporate leaders. Just as they are working to identify and build entry-level talent in fields like engineering and data science, companies are struggling to guide software engineers and data scientists on the path to becoming leaders in their industry. Against that backdrop, the executive MBA curriculum — which is rooted in the kinds of communication, leadership, and analytical thinking skills that drive corporate mobility — is proving to be an especially worthy investment for workers and employers alike.
The impact of offering tuition benefits to employees is increasingly clear. A Bright Horizons survey of more than 30,000 working learners found that 82 percent of respondents said continued education, as supported by their employers, made them into better employees. More than half said tuition reimbursement programs were among the best benefits offered at their work. This has proven particularly true for younger workers. Generation Z workers now rank education over nearly all other benefits, second only to healthcare. At the same time, they differentiate between "education" and "training," specifically ranking education benefits above more general training and development.
Millennials — now the largest demographic group in the workforce — also highly value education and training as a benefit. Nearly 90 percent of millennials say that professional training and career growth is very important to them in a job.
These programs are not simply "nice-to-haves," either. Tuition reimbursement tends to pay off in spades for employers in retention and recruitment. About 80 percent of recipients in the Bright Horizons survey said tuition assistance was an important or very important factor in why they joined a company, and 81 percent said that "their employer's tuition assistance program makes them more likely to stay with the organization." A study conducted by Lumina Foundation and Accenture found that every dollar the health insurer Cigna invested in tuition assistance was not only earned back but resulted in an additional $1.29 in savings on recruitment and training costs.
Investing in tuition reimbursement is a lasting benefit that demonstrates to these workers that their employers are sincerely invested and committed to them. This kind of demonstration is especially key in addressing the challenges of what the New York Times recently referred to as the emerging "'YOLO' economy." Spurred by the boredom and anxiety of the pandemic and emboldened by financial safety cushions buoyed by a year of economic hibernation, this class of white collar workers are looking to leave corporate America behind for riskier endeavors. Tuition benefits could play an important role in recapturing these wayward workers.
But where those tuition dollars are directed, exactly, is just as important. Enter the executive MBA.
Importantly, these programs are not your '"father's MBA." Once the domain of consulting and finance, modern executive MBA programs are well represented across a variety of industries, including healthcare administration, marketing, and technology. Executive MBA programs are also no longer limited to lengthy and expensive programs at traditional institutions. There are now far more affordable, high-quality options for employers and employees than the Whartons of the world, allowing for tuition reimbursement programs to be more effectively scaled across an organization.
Gone are the days of spending days and weeks away from work to learn the sine qua non of the corporate world. This is crucial at a time when the average employee can only devote about one percent of the workweek to their professional development. Nearly three-quarters of programs now offer some form of distance learning, compared to just 55 percent in 2019. Advanced pedagogy and online tools work in tandem with the realities of aspiring executives to build skills while balancing the demands of climbing the corporate ladder.
As companies work to entice new workers and help upskill their current employees, they would be wise to look beyond the short-term programs du jour, and toward executive MBAs. They may just find this traditional credential isn't all that traditional after all.
---
Written by Tom Adams.
---
Add CEOWORLD magazine to your Google News feed.
---
Follow CEOWORLD magazine headlines on:
Google News
,
LinkedIn
,
Twitter
, and
Facebook
.
---
Thank you for supporting our journalism. Subscribe here.
---
For media queries, please contact:
info@ceoworld.biz
---
Tags :
Billionaire Insider
Capitalist Insider
Millionaires Insider
Money Insider
Richest Insider
Wealth Insider
Wealthiest Insider