It's Time to Scrap Your Legacy IGA Solution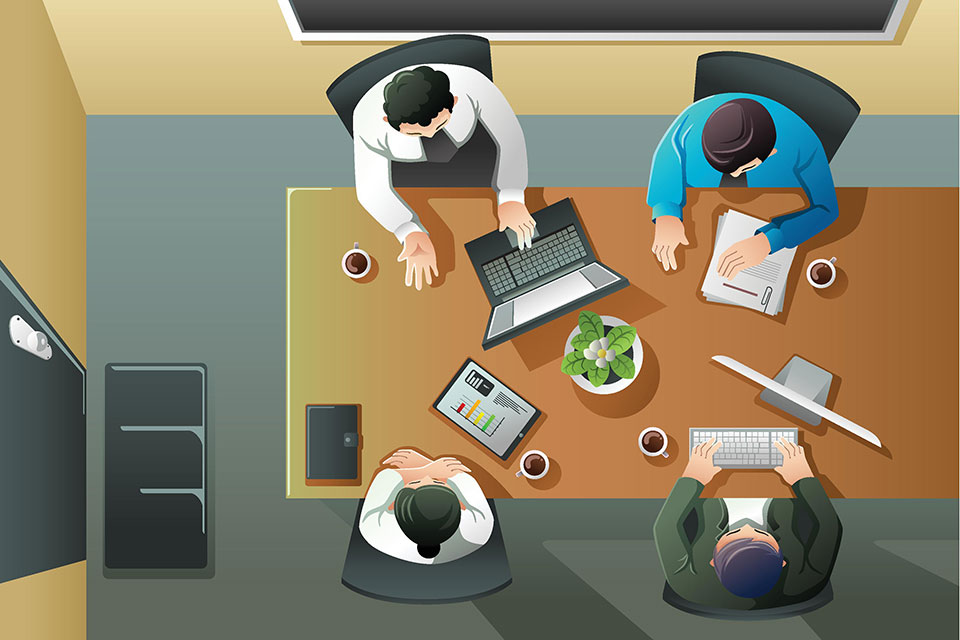 Whether you're an individual or an organization, getting rid of something that just doesn't work anymore is a challenge. When confronted with the need to let go of a car in need of repair or an outdated enterprise solution, people succumb to the "sunk cost" fallacy. They've invested so much time, money and energy into something that is barely working. Not to mention they are spending so much time trying to make what they have work, that it feels impossible to consider how things could be better.
But when it comes to your identity access management (IAM) and identity governance and administration (IGA) solutions, you can't afford to be sentimental. The cybersecurity risks are too high. It's time to replace your legacy solution with one that improves security, efficiency and compliance.
How legacy solutions fail
If it's accounting software or the team's messaging app, perhaps companies can get away with the inconveniences of legacy technology – but not when it comes to security. Identity management is largely viewed as a security initiative in most organizations. Early IGA deployments required a large amount of custom development. What was unclear at the time was that all the customization required to get value out of that solution made future upgrades costly endeavors. Thus, customers suffer by not being able to adopt new capabilities, bug fixes and security updates to support their new business and compliance requirements.
The challenge with legacy solutions is they were built prior to the new standards for data integrations. It is not just about using SCIM or REST to connect to a system – it's about the IGA solution being built from the ground up so it has an open data model built around standards for connectivity.
This frees your data, not just to enrich each application doing data exchanges, but it allows the IGA solution to become a data source for a host of applications (Access Management, Data Governance, UEBA, Machine Learning and others,) which provides a clear view of the organization.
A new model for IGA
Highly regulated businesses were the first to adopt IGA, but all industries are now impacted. While IGA aids many organizations with achieving compliance, it's not just about compliance; it's also about security. More specifically, IGA is all about security automation, as it enables organizations to achieve the needed efficiency, speed, accuracy and consistent output – and do it at scale.
A newer approach that reduces costs and delivers value in a shorter time frame is Software-as-a-Service (SaaS). This also makes these products more accessible to smaller organizations.
Five points for upgrading IGA
As you begin the process of upgrading your legacy IGA system to a full-featured, cloud-architected IGA solution, keep these five best practices in mind:
Start with a focus – If a project fails, it's usually because it tries to adopt too much, too fast. Try to get early wins and learn from mistakes quickly so you can evolve and expand your project.
Use a fit-gap approach – Best practices describe how you should do identity and justify why you deviate. Map business priorities to identity best practices. Then document and move forward.
Use a phased approach – This approach allows you to go live and demonstrate value to the business in three months. Remember, this is about a model of organization, policy and business logic. The three phases should be:

Gain control and get an overview of the situation on your most critical systems and remediate findings
Perform recertification
Expand automation, add more processes like identity lifecycle, automated policy assignment and access requests.

Gather the stakeholders – Multiple stakeholders across the business and IT need to be aligned, because IGA projects are less about technology and more about a business project. Engage people early to get buy-in. You have to sell people on the benefits as well as identify and address any issues to define what success looks like.
Automate processes – It is important that the system can react to changes if you really want to operate at the speed of business. This requires a core understanding of the relationship of identities to entitlements, to business roles processes and the organizational structure, and it relies to a large extent on automated processes.
Welcome to modern IGA
In today's world of remote work, endless endpoints and sophisticated cybercriminals, outdated identity management solutions can't provide the protection your organization needs. You know it's time to upgrade, but you'll need to do your homework to make sure you find a solution that doesn't need massive maintenance or complex customization. The era of full-featured, cloud-architected IGA has arrived, enabling organizations to manage managing digital identity and access rights across multiple systems. IGA of this kind will create greater security and efficiency while maintaining compliance.
---
Written by Rod Simmons.
---
Add CEOWORLD magazine to your Google News feed.
---
Follow CEOWORLD magazine headlines on:
Google News
,
LinkedIn
,
Twitter
, and
Facebook
.
---
Thank you for supporting our journalism. Subscribe here.
---
For media queries, please contact:
info@ceoworld.biz
---
Tags :
Chief Encouragement Officer Insider
Chief Everything Officer Insider
Think Tank Insider